SEC Opener v LSU
Saturday, September 25, 2010
It is with a heavy heart and great restraint that I regretfully celebrate the Phillies sweep of the Atlanta Braves this week. As a Phillies fan who lives in Georgia, I can assure you that I was disappointed more than most that our 11 game winning streak and our white-hot play of late had to fall upon the good people of Atlanta. I assure you I take no joy from going up 6.5 games in the NL East and must assume that poor officiating and perhaps a grander MLB conspiracy were to blame for the out-of-this-world pitching performances by Halladay, Oswalt and Hamels. I think I speak for all of Philadelphia when I say I sincerely hope this never happens again until the playoffs.
On the brighter side, should this coaching thing not work out, I am happy to announce that my financial future has been secured. Since becoming an employee of Georgia I've received several email notifications each day that someone in Africa, typically the relative of a recently deposed, deceased and excessively wealthy government official, has several million dollars stashed away for me. I'm not certain how I've developed this kinship with the good people of Mozambique, but I must be living right because I literally have close to a billion dollars in assets in my junk mail folder. I keep them there so no one will find them. I figure they will come in handy when I apply for my next mortgage. Can't wait to see the loan officers face when I break that out.
Thanks for all the feedback regarding the Monkey of the Day! Apparently we are making believers out of quite a few of you in Poetland. Today's Monkey of the Day is a guest submission from the Nooj. Enjoy.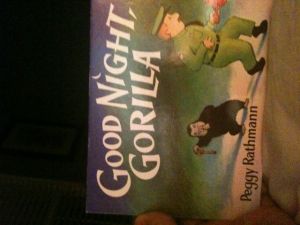 Last night began SEC play which in these parts is a really big deal. Our conference opener was against the defending SEC West champions LSU and there's a little bit of history between the programs. I've heard tales about some extracurriculars occurring in and around previous matches between the Dawgs and the Tigers, but how much of those are urban legend I don't know. What I do know is that LSU put a 6-0 smackdown on UGA last year and that's just downright unacceptable… at least if you're cheerin' for the Dawgs.
Last week didn't end so hot and that means this week didn't start out great either. In the second half of last Friday's win over Charleston, striker Alexa Newfield sustained a pretty good injury and was doubtful for LSU. About twenty minutes later center-back Bailey Powell sustained a more serious injury and we knew she wouldn't be available for LSU. Then on Wednesday, midfielder Laura Eddy came down with a nasty illness and we didn't plan on having her services for LSU either. Forward, defender and midfielder. Perfect.
Okay, we're a good team and we have enough depth that the three injuries didn't induce widespread panic, but for Pete's sake, if you gave an opposing coach the chance to pick five of our players to be unavailable for a match, there's a pretty good chance that those three are gonna make the list. I've coached teams where an injury to a single player would get me curled up in a tight ball in the corner of a small, dark closet sucking my thumb between stanzas of Swing Low Sweet Chariot - but not this time. Honestly, by the way the players and coaches reacted, you'da never known anyone was even gone. We just picked up and carried on with our business. Looking back it really is quite strange, but everyone was completely unfazed. But it also makes perfect sense. Any success we've had this year comes back to one word: TEAM. We're not a team with a star. We're a team full of non-stars. We don't depend on one person to score goals, one person to set them up and one person to stop them. We're a total socialist soccer movement. Everything we have we've earned together.
At this point I should introduce you to Traci Dreesen. Traci is an uber-technical player. I mean, she's just plain gifted on the ball. She's one of those players that can change direction on a pinhead and distribute with any surface of either foot. She's got a great soccer mind and understands how to break pressure. But Traci is also pretty quiet. As a person and also as a player – she just doesn't make a lot of noise. She shines whenever we do possession exercises because she almost never loses the ball, but she also never really imposes herself on a combative exercise. For two months I've heard people tell me she's the fastest player on our team but on my honor I couldn't tell you if she's slow or fast. She's just kinda there.
So Traci got a lot of minutes last week against Charleston and played very, very well. If she could replicate that performance then we had solved the problem of missing Eddy.
Jenna Buckley has been in and out of our line-up as a center back but with the exception of one tactical error that helped lead to Duke's goal (Jenna's mistake was just one in a chain of small yet cataclysmic decisions our players made that led to that goal), she hasn't put a foot wrong. Sometimes she starts. Some games she hasn't played at all. But here's the thing about Jenna… she's as smart as they come. Seriously, she's got a brain that one day the Smithsonian will come looking for. And she uses that brain to maximize her abilities and minimize her weaknesses. She's smart enough to know what she's good at and what she's not good at and she constantly gives herself the best chance of being successful. Jenna's one of the very few players who I've ever coached who you can see has thought it through before she takes the field. I don't just mean in games. I mean like every day. She's paid attention. She's figured out what we're looking for and she's figured out how she can deliver it. And if Jenna could just keep doing that, then we solved the problem of missing Bailey.
Lex is a special player. No one who has seen her play will debate you on that. But because we've spread the goals around and because we have so many good strikers waiting in the wings, her absence didn't alarm anyone. No one's absence alarmed anyone. Imagine that. Imagine that 30% of your starting field players are unavailable but no one gets ruffled. If you think that's pretty commonplace then you're clearly not doing this for a living. But we have that luxury.
The good news is that by the time the game rolled around, Lex and Eddy were both cleared to play. Bailey was still a no-go and Eddy was still weak, but Lex was more or less full go. We had the green light to start Lex and Eddy which would have a lot of coaches dancing a jig, but we didn't start either of them. Against the reigning Western Division champs and the team that had whooped us 6-0 last year, we started neither of them. Why? We didn't feel we had to.
So the game kicks off and we're just flat out hummin'. We've spent a good bit of the past two weeks focusing on keeping the ball and staying composed and not giving it away cheaply. More often than not, if we give it away cheaply it's because we're impatient or uncomposed or both. But we talk about it and we work on it and we get better at it and the result is what happened last night.
We moved the ball around very well. Dressen was flawless as a center midfielder, linking side to side and front to back and consistently moving the ball to the non-crowded side of the field. And when she got the ball under duress, she solved the pressure and kept the ball for us. Pollock was playing next to her and that's a good combo. Pollock just keeps improving. Her understanding of her role gets better each week and you can see it translate into how she moves off the ball and with what she does once she's on it. Plus she's just a total ditch-diggin' ball-winner.
Jenna's insertion into the backline was seamless. If you had never seen us play you never would have guessed that Jenna wasn't our regular center back. Her positioning was stellar as were her decisions on the ball. She kept things simple and defended well and that's a pretty good job description for a center back.
We nearly opened the scoring in the fifth minute when Kelly Corliss's corner kick dropped into a gap between the LSU defenders and onto the foot of a streaking Jamie Pollock. Pollock's first-time volley breezed over the crossbar and LSU dodged a bullet, but it was a good sign for us.
We gave LSU some problems in the first half, but the major damage was done by our ability and willingness to keep the ball. LSU did a lot of chasing in the first half. If you've been following these entries then you know where I'm headed with this. But the bottom line is that we have a bottomless supply of players who can pass the ball and we keep bringing them into the game on fresh legs and our opponents can't go quite as deep and it takes a physical toll.
Steve's been getting a lot of questions lately about why we have so much trouble scoring in the first half. Going into Friday night we had scored 22 goals and 17 had come after the intermission. A lot of people are interpreting that to mean we're a slow-starting team. That's not the case. At least not always. Steve had a fantastic reply. He said that's like asking a boxer why all of his knockouts come after the 6thround. A lot of damage can be done in rounds one through five. All those jabs set up the knockout blow. Point being, despite our performance and a 9-2 shots on goal advantage, we went to half-time knotted at 0-0.
LSU was the better team out of the gate for the second stanza and for the first five minutes we couldn't cross midfield. Every time we won the ball we found a way to give it back to them and although their pressure wasn't producing any real opportunities, if something didn't change we were going to be staring at a 1-0 deficit.
Finally, almost exactly five minutes after the half began, we possessed the ball out of our end and created a decent chance at goal. From that point forward the game was more or less ours. Once we crossed midfield it was like we had entered some magic land where we could keep the ball for as long as we liked. It was like the festival of passes. We continually broke pressure, switched fields and kept the Tigers on the run. And it was a lot of fun to watch.
We really could not have asked for a much better 45 minutes than Friday night's second half. Sure we possessed the heck out of the ball, but when there were openings to go forward, well forward we went.
Okay, so one of the not-so-funny running jokes in our camp has been our ineptitude at converting on corner kicks. We have a set group of personnel who devote time to rehearsing these things and they were about ten more failed chances away from starting their own 12-Step program…
Hi I'm Jill and I can't score on a corner kick.
Hi Jill!
Heading into LSU our corner kick specialists were anointed the "0 for 54 club" or the "0 for non-conference club," - take your pick. Well the first six corner kicks against LSU did nothing to change that, but in the 67thminute Corliss took matters into her own hands and curled her kick perilously into the near post. The Tiger's keeper got a paw to it but a wee nudge from Marah was enough to put her off and the shot deflected off the keeper's hand and into the goal. It was a long time coming and good enough to stand up as the game-winner and now we have a great new stat for corner kicks: We're 1 for 7 in SEC matches. In political parlance, the spin doctors would refer to that as 'moving the goal posts.'
One more thing I should mention… I've become a little distraught about our inability to keep opponents out of our goal. After all, that's a pretty large part of my job description. If we win I'm going to be happy, but I'm never going to be totally satisfied if we give up a goal. The real kick in the groin was conceding to Charleston with 17 seconds to play last week. Shutouts are like trophies for a defense and I was aggravated that we gave one away so cheaply. So on Tuesday I met with the defenders and I told them a story I read from Lou Holtz many, many years ago.
Holtz said that scoring points is great, but the pride of a team comes from its defense. And he's right. Think about it. You may think it's great to be a bully and go invade someone else's house, but what you're going to be most proud of is your ability to protect what's yours. It's the same in soccer. I love being a soccer bully. I love scoring enough goals to break an opponent's spirit. But I'm much more proud of my team's ability to defend its own net.
There's one other thing… I believe it is the first job of the defense to give our team a chance to win. When we score it should be the first goal of the game. If we concede first, well then the attackers have to make up for our goof before they can even worry about actually winning the game. If we tie 0-0 I like to think, Ya know what, the defense gave you 110 minutes to win the game and that's gotta be enough to get it done.
Anyway, I got all the defenders together and told them that. I told them that we need to start making shutouts a priority. And it's the funniest thing, but sometimes before your dreams will materialize, you have to just say them out loud. Sometimes that's all you have to do. Now you may think it doesn't make a difference but I will argue that you're wrong. Because watching the Dawgs in the last 20 minutes of that game I could see that keeping a clean-sheet was a big priority. Those players were determined to keep the opponent at zero and they sure as heck did. It was a job well done.
So yes, when it was over, I was happy that we played very well and won. But more importantly, I was at peace because we notched a shutout against a very dangerous team.
This job is one you take home at night. It has to be and that's just how it is and that's never going to change. When you have a night like we did last night, taking your job home isn't the worst thing in the world. But what I wish you could experience is what it felt like this morning when I woke up. The sense of peace and serenity that enveloped my body and soul is something that could never be explained. It was as if all was right with the world.