Urgency
Sunday, August 29, 2010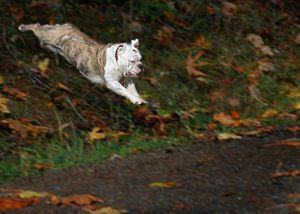 When I woke this morning there were certain things I'd never expect to happen. Like me running a four minute mile (or a 5, 6 or 7 minute mile for that matter). I never would have expected to see a hummingbird play the oboe and I certainly never ever imagined that we would hang five goals on a Big 12 team. But sure enough, the Dawgs put on a pretty convincing performance to beat Kansas 5-0.
Before the game I spoke to the team about how flat we looked coming out of the gate on Friday night. Sure we got it together in the second half, but champions don't just play 45 minutes. Champions play all 90 minutes and they play them all with urgency. In a game which the stadium lights would not shine, where the temperatures would climb higher and the attendance would stoop lower, we needed to show that we didn't need bells and whistles to inspire us to go after our opponent. We have to answer to a standard that is our own and that standard must be practically unreachable. We needed to prove to ourselves that we could dictate the terms of the game simply because we demand it of ourselves.
And yes, we most certainly did.
The tone was set in the first ten seconds when Lex and Corliss double-teamed a Kansas attacker right in front of our bench. Lex thundered in on a tackle and then Kelly finished the girl off. A few moments later Pollock got stuck in at midfield and the message was clear: The Dawgs were hungry today.
Territorially, and the stat sheet will back me up on this, we were very dominant. We outshot the Jayhawks 12-2 in the first half, 14-1 in the second, and didn't concede a shot until after the midway point of the first half. When you're having that kind of day, all you hope for is that the finishing shows up – and it did.
Ashley Miller netted her first of the season in the 21stminute to get us on the board. Sooz got her second goal of the weekend fifteen minutes later to double our lead going into the half.
We played well in the first half, the scoreboard showed it, and the girls knew it. And all that can cause some problems. At half-time we stressed returning to the field with urgency and a drive to finish off our opponent. Sooz bagged her second of the day in the 55thminute to stake us a three-goal lead and that was more or less end-of-story time. Freshman Meghan Gibbons scored the first two goals of her college career in the game's final ten minutes to close out the scoring.
As coaches, if there's a reason to complain, we're going to find it and magnify it. But today we just didn't have a lot to complain about. It was our best outing of the year and again our depth proved to be a tremendous asset. To put it in perspective, Gibbo, our 7thforward of the day, scored a pair of goals, and she earned them both. Overall we used 22 players (including 7 defenders) and the flow of the game never really changed. When you're getting that type of output, the opponent never gets a chance to breathe. We have an assembly line of fresh legs and every one of them has talent. When you're up against that there's an excellent chance that you're in for a really long day.
In the long term, our depth begets confidence. The experience the players are gaining is giving them confidence in their own abilities. The success they are having is giving their teammates confidence in them. So when we face some adversity, as we inevitably will, we will be prepared to overcome without much damage to our rhythm.
When we went up by three with 35 minutes remaining, my final concern was keeping the shutout. In games like this it's pretty common for defenders to get greedy and start ignoring their defensive responsibilities or to simply fall asleep at the switch. I've pretty well anointed Bailey (a.k.a. Bay) as the commandant of the Back 4 so when I want to get a message to the defenders, Bay is my mouthpiece. So I put her in charge of keeping us alert and intense at the back and she did a fine job. As matter of fact, all of our defenders were pretty stellar today. I really don't know how else to put it. It was just a really good day.
Our next match is Friday at Mercer – our first road match. Then we're on the road again Sunday in Hotlanta against Georgia State. Hope to see you there!
Okay, so far today there's been no monkey to speak of, but yesterday's Monkey of the Day came about thirty seconds after I flicked on the TV to a Frasier rerun. I don't really know what the episode was about, but one of the very first lines of dialogue I heard was Frasier making one of his uber-intellectual jokes about a species of flower that he said is often confused with the Chimp Pansie. And yes, that totally counts.
Got a comment about this blog? Contact me.