Sleep Deprivation
Monday, August 23, 2010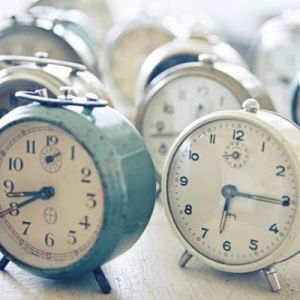 Monday. Late.
I hope this is a short one.
Came home from work today and the craziness of preseason and these 7 A.M. training sessions finally caught up with me. I hit the wall to the tune of a 15 minute nap that magically turned into a two hour one. Thus explaining why I am up two hours past my bed time and why I'm dreading tomorrow morning. If I fell asleep right this second I would get a max of 5.5 hours of sleep. Except we both know that I'm not falling asleep right this second.
Few things in life frustrate me so as a sleep cycle derailed by an afternoon nap, which is why I do my best to avoid them. Today I just couldn't. To be fair, if you're taking a two-hour nap there's a pretty good chance you need the sleep.
So the Dawgs face Utah this Friday night. The Utes dropped their opener to a very good Gonzaga team. We know they are athletic and physical and have some speed up top. But right now we're not focusing on Utah. We're focusing on Georgia. We have to.
We're still tinkering around with the line-up, trying to find the most efficient way to maximize the individual qualities of our players. I've never been a part of a team so deep. We really don't have a single bad player. I'm not exactly sure about who would be considered our 'second eleven', but that group would make a pretty solid team.
Our depth is a positive. It's a luxury. It keeps injuries from being fatal to our chances, and it keeps everyone on their competitive edge because the competition for spots is fierce. We have at least 20 players who can legitimately start. Probably more. A player can't take a day off because no one is indispensable.
Take Sunday for example. It was hotter than a pizza oven and we had afternoon training. And we worked them very hard. But the spirit of the team was fantastic and there wasn't a word of complaint. Part of that is because we happen to have fallen into a really good group of kids who don't mind hard work and are excited about what this season has in store for us. But part of that is also the need to fight for playing time. We don't have flat sessions because the players know there is always someone beating on their door to move one more rung up the ladder.
Our depth also complicates our lives as coaches as we try to figure out the best combination from all these players. We want to try a lot of players in a lot of places, because many of them are quite good in multiple roles. It's really quite the puzzle we're trying to piece together here. Hopefully it will shake out soon and we can find an 11 that we think will give us the best chance to win. We'll know more Friday night. Hope to see you there.
Before I call it a night, how about a little bonus monkey???
This Monkey of the Day brought to you by Soccer America's College Soccer Reporter.
Paul Kennedy writes:
George Gelnovatch finally got the monkey off his back when he led Virginia to the 2010 men's national championship, the Cavaliers' first title since they won four in a row under Bruce Arena in the early 1990s.
Got a comment about this blog? Contact me.