Funny Game
Saturday, April 21, 2012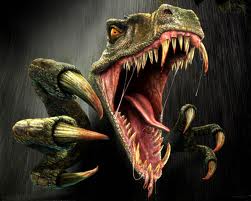 Funny game, soccer.
That's a pretty common expression in coaching circles and in short it means that things are not always as they appear, particularly if you're only looking at the scoreboard. Chelsea's 1-0 win over Barcelona might lead one to believe that Chelsea was the better team on Wednesday. But a video of that match would be all the evidence a jury would ever need to convict our sport of deceptive practices. Despite overwhelming the hosts in every conceivable aspect of performance (except one), Barca left London as the runner-up. The Catalans were once again clinical in their ability to keep the ball in the opponent's half of the field. Barcelona spent so much of the game camped in Chelsea's defensive third you would think they had pair rent to be there. At times there were so many players stuffed into the Chelsea 18 it looked like a clown car. Statistically, the numbers are staggering. Barca had 72% of the possession. The Spaniards completed 782 passes compared to 194 for Chelsea. The shot total was 24-5 in Barcelona's favor and realistically, Chelsea only had one serious chance to score. And sometimes, like Wednesday, once is enough.
Let's goof around a bit and apply those statistics to some other sports. Can you imagine an NFL team having 72% in time of possession (43 minutes – almost 3 full quarters) – and losing? Or a baseball team outhitting its opponent 24-5 – and losing? Yes, funny game, soccer.
Some people would say that Chelsea didn't deserve the result. And they would be wrong. Because the thing about soccer more than any other sport is that on any given day, the better team loses. But I will go to my grave saying that the team that deserves to win almost always does (I say "almost" to allow for the odd piece of reckless officiating that occasionally tips a result.). It doesn't matter how well you possess the ball, and let's face it, no one has ever done that as well as Barcelona; soccer games are decided inside the penalty-areas. Finishing matters. Goalkeeping matters. And on the day, Chelsea got the better of both.
Speaking of Barcelona, today Izzy had a soccer game. Okay, maybe that's not the best segue. Anyway, it was actually more of a mauling than a game. It sorta looked like Snow White versus a velociraptor. Izzy's team is a group of girls just learning the game. The opponent's been together for three years. They were far superior in technical ability and athleticism and they came to that field with a job to do. I mean they were just focused and intense and without mercy or remorse. When Izzy's team tapped off the ball from center (something we did quite a bit of), those girls were literally in three-point stances ready to charge the ball. Their jerseys were maroon so they called themselves "the brick wall." Once, when one of Izzy's teammates got control of the ball, I heard one of them scream, "GET HER!" like she was making off with the crown jewels. I was genuinely scared for the kid. I was like Oh God here they come!!!
You know what it looked like? Seriously? Do you remember the very first game in The Bad News Bears where the bears go up against the Yankees? The Yankees score 26 first-inning runs and the Bears coach forfeits without his team ever recording an out. That's exactly what it looked like. It was 4-0 in the first two-minutes. I lost count but by the end of the first quarter it was 8 or 9. It was an annihilation.
But you gotta love kids. Two minutes after it was over Izzy and her teammates had moved onto other things, namely the post-game snack. She hasn't mentioned a word about it since.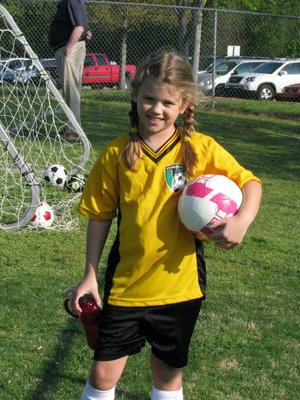 Funny kid, Izzy.