Therapy
Tuesday, September 13, 2011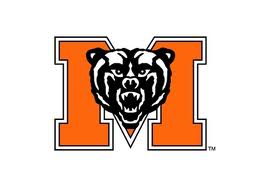 Do you remember the first Rocky? There's a scene where the polished Apollo Creed in a suit and tie sits in his office with his stable of agents and promoters, doing what he can to promote the fight and expand his brand. "Remember to send the mayor's wife 200 roses from me and make sure we get a picture for the newspapers," he says.
Behind him his trainer is focused on a local news telecast. He's watching Rocky Balboa in a meat-packer's freezer, his bloody hands pounding away on a side of beef, looking every bit of the determined challenger you had better not take too lightly. The trainer interrupts Apollo's powwow and says, "Champ, you'd better come look at this boy you're gonna fight on TV. Looks like he means business." Apollo brushes the warning aside with a thoroughly unconvincing, "Yeah, yeah I mean business, too." And his trainer recognizes the red flag. His fighter is not giving this opponent the respect he warrants. Every half-decent coach knows the danger of underestimating the opponent and spends a sizeable block of his time trying to warn his fighter/player/team about committing that competitive sin. But some things you just can't teach. Sometimes it takes the other guy smacking you right in the mouth to get the point across.
Meet Mercer.
I've been saying this (although not always out loud) since last year, but our team at Georgia isn't competitively mature. That's been the knock on the Dawgs for years: they lack bite. Oh the irony. It's a mystifying trait for a group of accomplished players to be missing and a frustrating one to attempt to instill in them.
I see two very large, bright red flags waving over our team's mentality: we are slow starters and we give back leads almost as soon as we take them. These are not characteristics of a team you'd hate to play. And that's what every team strives to be.
When you start slow, you really don't need any other mentality issues. That one alone is enough to bankrupt you with therapy, and it totally confounds me. For the amount of time you spend preparing to play (training, lifting, video, etc.), you would think that when the chance to actually put on your uniform and play a match was upon you that it would look like you were fired out of a cannon. But that's not been the case for us. We wade into matches as if we were easing our way into a chilly swimming pool. That's an excellent way not to win.
The part about giving back leads, well, let's face it, that's no darn good either unless you plan on scoring eighty-nine minutes and fifty seconds into every match. And we don't.
When we score, we should recognize the opportunity to step on the gas and annihilate our opponent. That first goal should be the catalyst for a feeding frenzy. For us it's been more like a time to pet kittens. And we've paid the price over and over and over again. Yet nothing changes.
We saw this movie last year: We go down to Macon and warn our players that this match is the game of the year for their players – that they are going to take it personally. We tell them that we had better take the field with intensity and that we had better do our very best to put them away quickly. And of course we do none of that. Instead we play with all the intensity of the hippies stringing beads on Telegraph Avenue and find ourselves staring at a 2-0 half-time deficit. We woke up at halftime, tied the game with just over two minutes to play and went onto win in overtime. Yes, it was a great to win but when you only play for 50% of a match and spot your opponent two goals, you really shouldn't bank on a whole lot of victories coming your way.
On Thursday Steve reminded our players about the 2010 fiasco an urged them to start the 2011 match with urgency. The message was repeated before we took the field on Friday night. I told the team about the value of competitive paranoia. I read them a brief story about going in for the kill. They seemed genuinely inspired when we took the field. In hindsight, they were not.
Mercer on the other hand was foaming at the mouth. They were riding an undefeated/unscored-upon wave to start the season and had no intentions of kissing those streaks goodbye without one heckuva fight. When the whistle blew to start the match, the Bears did their very best impersonation of Rocky Balboa. Us? Yeah, yeah. We mean business, too.
We brought no fight to the fight. I mean we were just plain apathetic. Mercer was winning every 50-50 ball and knocking us around the park for the fun of it. That team was on a mission and their determination was running right over our talent.
In the fourteenth minute, during one of our rare forays near the Bears' goal, Sooz was chopped down to draw a penalty kick. Lex buried her shot to stake us to a 1-0 lead.
Now here's the thing… you might think that with the way the game had been going our team might realize that we had, against the tide, counter-punched our way into a marvelous opportunity to change the entire complexity of the fight. You would think that we would have seen that goal as a chance to pick up our sense of urgency and go in for the knockout. Yes you might think that. And of course you'd be dead wrong. Because in our world, that goal made everything right. It didn't matter that we had gotten our tails whipped for the thirteen minutes that led up to it. All that mattered was that we had scored so now it was time for our opponent to lay down their arms and surrender because that's how the world works. Let's color!
Three minutes later the score was 1-1 and we looked really surprised.
We did nothing more than survive the rest of the first half. Making it into the break level at 1-1 was a victory in itself because statistically we had gotten pummeled. Mercer had outshot us 10-6 and taken five corner kicks to our one. More than that, they had physically creamed us all over the park. They had outworked us like nothing I've seen. The simple truth of the matter was that winning the game meant more to their players than it did to ours.
Half-time was not going to be about tactics. It was time for a come-to-Jesus and man we rattled the walls. I was tired of being polite mainly because it wasn't getting us anywhere. I was tired of being taught the same lesson over and over without ever learning it. It was time to get personal and see what these players were really made of. We needed to see how they would respond. We needed to see if it really mattered to them because they sure as heck hadn't proven that it did.
The second half was so drastically different than the first that it's hard to imagine it was the same group of players on the field. When you speak to a team, you never know who is really going to get the message. Well, I can tell you that Jamie Pollock sure as heck did. When the whistle blew to start the second half, J.P. looked like she was running on rocket fuel. Every single thing she did cried out that she was not going to let us lose that game. She was flying into tackles. She was suddenly dominating the air. She was a one-woman wrecking ball and it was a glorious sight to behold. Ever seen those games where it looks like one player says, "Get on my back because I'm going to win this game?" Yeah, that was J.P. She ran and ran and ran. Everywhere the ball went, J.P. seemed to be on top of it. She was so determined to win that game that she nearly scored twice by hurtling herself into scrums in front of the Mercer goal. Thankfully J.P. was not the only one to experience an awakening.
Lex was so good in the second half that I realized I really had no idea how good Lex could actually be. Talk about a player flipping a switch! Lex was a totally different player after the break, and by "totally different" I mean practically unrecognizable. She was playing like her life depended on it and it was frightening! But J.P. and Lex weren't the only ones who drank the half-time Kool-Aid. Miller also rose from the dead, as did Locandro and pretty much everyone wearing red and black. Suddenly we were playing like our lives depended on it and what a difference that'll make!
The statistics backed up our revival as we outshot the Bears 15-5 in the second half. Unfortunately, although we came very close on a few occasions, we didn't actually score and for the second time in three matches we were headed to overtime. J.P. had sprinted so many miles for us that she left the field with leg cramps a few minutes before the second half had expired and we debated putting her back in for the overtime. If she cramped again we could be playing ten against eleven at the decisive moment. But ultimately we knew that J.P. had been the best player on the field in the second half and as a senior we wanted her to have a say in her own destiny, so we stuck her back on and prayed for the best.
I've heard that there are dogs who will literally chase a ball for you until they die. I was reminded of that by Ashley Miller who was playing so hard while on the verge of utter exhaustion. Whenever she got the ball at her feet she was pushing to make things happen. Five minutes into the first overtime, Miller, playing on what had to be an empty tank, dribbled her way into the heart of the Mercer defense with a series of moves that gave her enough room to get off a shot. That shot was blocked before it even made it to the eighteen, but it set in motion a series of events that would decide the game. J.P. outraced a Mercer defender to the deflection, tackled the ball through a second defender and suddenly found herself with a shooting window from seventeen yards. J.P. crushed her strike toward the top part of the net where it was saved but not held by the goalkeeper. The rebound trickled tantalizingly along the face of the goal toward the far post. As Pollock wound up to shoot, Lex had moved in to hunt a rebound and lo and behold, a rebound appeared. From one yard off the goal-line and two yards wide of the post, Lex scooped her chance from the most acute of angles into the net, the crowd of 1,500 erupted, and the Dawgs had won our third straight. As for me, well, another six years were shaved from my life but this is the path I've chosen. The night was a microcosm of an entire season – the lowest of lows and the earth-moving highs; the challenges both physical and emotional; the evolution between arriving as players and leaving as a unified team – all in less than two hours. I was happy and I was relieved. I was also completely wiped. And I knew that this was no way for a team to exist day in and day out. Yes, we had corrected our path, but that didn't mean the navigation system didn't need a major repair. Our first half was going to dominate my thoughts for the rest of the night.
Being flat to start a match is something I'll never really understand and the only point of reference I have is my own time as a college athlete. I understand that I was wired differently than a lot of other people but I really don't know how or why. I just know that hours before each game my stomach was in knots, churning at the thought of losing. The thought of winning didn't motivate me nearly as much as the prospect of losing. I was scared to death that I was going to lose every time I put on my jersey and I couldn't wait for the game to start so I could do everything in my power not to let that happen. When the game was about to start I looked at my opponent and thought That guy wants to make me lose. And that flipped a switch inside of me that I can only explain as that moment in a movie when the alarms go off inside the nuclear reactor and everyone starts scrambling around in a mad frenzy shouting things like Move to DEFCON 5! Think about how simple that is: He wants me to lose. For me that was all it took (especially because there was also the distinct possibility that he was more talented than me). The thought that my opponent wanted to cause me emotional pain was all I needed to try and eradicate him from the planet.
A few days before the Mercer match I was talking with Steve about my competitive paranoia. For me, no lead was ever big enough. If we were winning 4-0, I was petrified of being on the wrong end of some miraculous comeback. If we were up by four goals I was desperate for a fifth. If we were up by five I needed a sixth. And as a coach my life would be so much easier if our players shared my particular neurosis if only for the simple fact that they would never ever take their collective foot off the gas.
On Saturday we had a very light training session that concluded with a team meeting about our competitive mentality. It was a brief but it seemed that the point had gotten through. We needed to start faster and to be more committed to knocking out a wounded opponent. But we wouldn't know for sure until Sunday's match against Georgia State.
Most teams have one moment each season where they go through a thing like this, and whatever that thing may be, once it's addressed the team will come together and rally with unprecedented conviction to make things right. You don't want to be coaching the team they play the next day. Meet Georgia State.
As if we were trying to convince a higher power that we had learned our lesson and wouldn't do it again, we went after Georgia State with a commitment and ferocity previously unreached. Forty-four seconds into the match Miller staked us to a lead and I couldn't help but think that the Panthers had caught us on the wrong stinkin' day. We weren't just playing hard; we were playing in a rage. This time, instead of celebrating our good fortune, we became determined to parlay it into an even bigger one. Ten minutes later Lex doubled our lead and we showed no signs of easing up. Maddie Barker cashed in on a corner kick five minutes before the intermission to get us to 3-0. Eight minutes into the second half Lex headed home a cross from J.O. to bring us to 4-0 en route to a 4-1 final. Lex had also assisted on the goals from Miller and Barker meaning that of the six goals we scored on the weekend, Lex had scored four and assisted on the others. Not too shabby, right? Caitlin Woody saw her first official action as a college goalkeeper in the second half and made two fantastic saves while Tori Cooper collected an assist in her college debut. All in all a good day.
So, will our newfound killer-instinct stick? That'd be dandy but we'll only know one game at a time. The next test will be Friday at UNC-G. It's our last non-conference game and we need to win it. Let's see what pack of Dawgs shows up.