Hunting The Elusive Road Sweep
Tuesday, October 18, 2011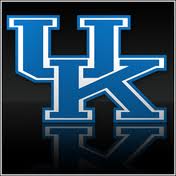 Tis the season… the Halloween season that is, a.k.a. my second favorite holiday. A few weeks back Izzy decided she wanted to be a Georgia Bulldog soccer player for Halloween and quickly established a list of five candidates. She considered Lex, Sooz, Torri and Eddy before finally deciding on Chewy. So yesterday when Izzy got home from school, a few of Chewy's old jerseys were laid out on Izzy's bed as a surprise. It's a little recipe I like to call Instant Really Happy Child. Wow was she excited! I mean that little girl just completely lit up! Izzy immediately threw a jersey on over her shirt and smiled from ear to ear. Moments later she wanted to put on her own matching shorts. That's when I headed to the kitchen to start on dinner, but before I could even reach the linoleum (yes, I'm a renter), Izzy burst out of her room with her soccer shoes in hand saying she wanted to go play soccer in the yard… and she was saying it with urgency… the way you or I might say, "Get me to a doctor!" You might not understand this, but this is a big deal. It is perhaps a defining moment. Because despite her dad's occupation as a soccer coach and her infatuation with our Georgia players, Izzy has never once asked me to play soccer. But when she put on that jersey, she didn't just want to be a girl playing soccer with her dad; at that moment all she wanted to be was Chewy. And while we were playing 1v1 in the front yard, Izzy, who has never shown the slightest desire to be good at anything sports-related, stopped the ball under her foot – momentarily putting our game on pause - and said, "I wish I was better at soccer." And she meant it. It's completely crazy the influence these girls have on my daughter. I am so lucky to have so many amazing role models filling up my kid's world. So yes, it's a very happy Halloween.
Welcome to the SEC's annual "short week" where we move to a Thursday/Sunday home-away format for a very good reason that is just too tiring to lay out right now. Instead, let's just do a little recap of this past weekend where the Dawgs registered an impressive road sweep of Vanderbilt and Kentucky.
Since Steve put me in charge of the defenders in 2009, I've tried to make each defensive corps into a team within the team. I want them to accept a joint responsibility to hold down the fort to give our attackers a chance to win the game. Each Wednesday night we have a film session to review our performance from the previous weekend. Then on Thursday we watch a little film of our upcoming Friday opponent. On Saturday (or Sunday morning) we'll watch film of our Sunday opponent. And each weekend I try to come up with a specific assignment for our back four.
Our team has improved immensely since our preseason scrimmage against FSU. We were only two days removed from losing Eddy went we went down to Tallahassee and quite frankly, it showed. We were disorganized everywhere, including the back. Two weeks later we got swept at home by Texas and Villanova and conceded six goals in the process and I was looking for a suitable ledge to jump off of. We were at rock bottom and looking at the only available silver-lining: there was literally nowhere to go but up.
Each week we've ironed out another small wrinkle. Each week we've gotten a little bit better and a little more organized to the point that lately our biggest problem hadn't been our opponents but ourselves. We had developed an irritating little habit of putting ourselves in precarious spots and we were getting punished for it. It's really not an uncommon problem when you're a possession team because every day you train your players to pass themselves out of pressure. Good players don't want to devalue themselves by just hoofing the ball up the park. But there is certainly a time and place to do exactly that, so risk-management became our theme for the weekend. I spent a part of Friday morning trying to convince/remind the defenders that our primary goal was not to let the opponent score and that there is no shame in kicking the snot out of the ball when the situation calls for a good snot-kicking. I figured that if we can go ninety minutes without shooting ourselves in the foot, we should do alright.
As for the game… well, the Dawgs played pretty darn well on both sides of the ball. Right from the tap-off we strung seven or eight passes together and worked ourselves into Vandy's eighteen. It was a good omen. We had a pretty solid run of the park, particularly in the opening half, but the goals were slow in coming. In the 29thminute Lex was up to her old tricks as she picked up a pass at midfield, drove straight at the heart of the Vandy defense before cleverly chipping her 25-yard shot over the keeper and just under the bar to put us out front. Meghan Gibbons doubled our lead in the 42ndminute when she one-timed a square pass from Goo that skittered just inside the post. It was Goo's first college point, and it would be remiss of me not to point out that Gibbo's goal was scored from 16 yards, which is about 14 yards further out than almost every other goal she's scored in college soccer.
Vandy came out with a bit more inspiration in the second half. Their work rate went up and they picked up some of the possession and played with more physical commitment, but we stood our ground quite well and never looked too threatened. Goo nearly added her first collegiate goal but her header from an Owens cross was smothered by a remarkable goal-line save from Vandy's keeper. In the end we were happy to leave town with a shutout and three big road points. That win got us to 15 points which, although not mathematically confirmed, pretty much locked us into a spot at the SEC Tournament in Orange Beach, AL in November.
On Saturday we boarded our sleeper bus to Lexington, KY to prepare for Sunday's tilt with Kentucky. For our in-flight movie we chose Miracle (about the 1980 Olympic Hockey Team), and when it was over, I couldn't help but think that we had been fortuitous in our selection. It's tough to win on the road in the SEC, especially on a Sunday. There are plenty of stats to back me up on that. So a little bit of Saturday inspiration to sleep on wasn't such a bad thing.
One of the cool things about being on the inside of any team is access to the subplots. Those are the stories behind the stories – the things you can't get from a press release or a message board - and every team has plenty of them. Right now there is no bigger subplot for our coaching staff than that of Jenna Buckley who is deciding whether to graduate this May or play out her final season of eligibility in 2012.
Jenna's story is worth telling because it is one of quiet perseverance (and probably a hundred other very worthwhile lessons). It's the story about never giving up, spending as long as it takes, doing all the right things, and being prepared for that time in your life when the moment finds you… and then rising to the occasion.
Jenna was one of the top recruits coming out of Georgia in 2008, but blew out her knee in a high school game in April of that year… on Senior Night no less. That's when Jenna's soccer world took a turn for the worse. She was a medical redshirt for the 2008 season and then just got shuffled to the bottom of the deck in 2009. It seemed that Jenna's bright future as a college soccer player was slowly and steadily unraveling. But Jenna is smart. I mean she's really smart. In fact, it's amazing how often the words 'Jenna' and 'smart' collide in the same sentences. And Jenna was smart enough to realize that with a new coaching staff coming to town, she was going to get a new opportunity. So she worked her tail off to show that she was a player who could play for Georgia.
Steve knew Jenna from his days recruiting from Ole Miss. He knew that she was a star at the club level. Me? I had no idea who she was. But on the third or fourth day of preseason after a session with the defenders I went into Steve's office and was like, "Who's this Buckley kid? She's freaking good." And pretty much every day that followed I left training raving about this girl's soccer IQ.
In 2010 Jenna was in a battle with Torri Allen for the center back spot, a battle that I positioned as Jenna's brain against Torri's speed. Torri's speed won out, by just a little bit. Meanwhile, Jenna spent the year paying attention, controlling the things she had the power to control, getting better and smarter and keeping herself on the brink of winning back that spot. And if that sounds simple, well then you'd be amazed by the percentage of players who emotionally fold when they don't start the first three games or don't play at all in the first three games of their college careers. A lot of them very quickly devolve into a pattern of giving up hope and then just going through the motions. That's what makes Jenna's story so remarkable: in spite of the circumstances conspiring against her, she never lowered her standard. She couldn't control playing time – that' a coach's decision, not a player's – so she didn't focus on it. She focused on what she could control. She focused on giving her best effort every day and she paid attention in our defenders' meetings to the point that even when she wasn't playing, she could still dissect our video sessions better than the teammates playing in front of her which is pretty stinkin' unbelievable. Jenna was smart enough to realize that if she was going to get on the field, she had to know exactly what her coaches wanted, so she was always paying attention and quietly holding out hope that one day she'd get her chance. If her chance ever materialized, she was determined to be prepared. Amazing how something like that can work in a player's favor.
It was frustrating to see such a good player – a player who almost never put a foot wrong and who would be starting at a zillion other colleges – sitting on our bench. I dreaded our individual meetings because I was always afraid Jenna was going to ask what she was doing wrong and I really didn't have an answer for that. Sorry, you're doing everything right, but you still don't get to play.
But Jenna did get chances to play. Not often, but still, she got chances. And when she did, she delivered. That actually made it even more frustrating for me. And of course, for her. By the time our spring season ended I couldn't tell you who our two best center backs were. I loved all of them and they were each so very different. Honestly, we could've gone with the pick-two-names-out-of-a-hat approach and I would've been fine with that. We were blessed with three great center backs. Or cursed with them. Whichever.
At the end of last spring I was afraid Jenna was going to quit, either literally or in spirit. I didn't know how much longer she could hold out hope for a coach who kept telling her how great she was but never rewarding her with significant playing time. I told her she was "close." I told her she was "right there." But Jenna's a smart kid… smart enough to know that neither of those euphemisms directly equaled playing time. I was hoping Jenna would give it one last push so I gave her the only worthwhile advice I could think of. I simply said, "Jenna, you'll never regret giving your very best." And then she left and I had no idea who she'd be when she came back in August.
Jenna comes back fit – fitter than last year and fitter than we'd expected. She's a better player than she was a year ago but she's still on the outside looking in and all I really want is for her to get to the end of her career and not think that I'm full of crap and that all of her work just wasn't worth it. Have you ever heard the expression that luck happens when preparation meets opportunity? In my lifetime I've never seen a better case study to prove that maxim than that of Jenna Buckley. She prepared and prepared and prepared… Just. In. Case.
In early September we take the team to a tournament in Minnesota. Torri gets injured late in the Friday game and Jenna fills in for her on Sunday and has a lights-out performance as we shutout Iowa State. It looked like she'd been playing there all along. That's a day she'll remember for quite some time because that's the day Jenna Buckley became a starting center back for the Georgia Bulldogs.
It was maybe ten days later, a day or two after we had beaten Georgia State, that I had a quiet word with Jenna at the start of training. I told her not to take it for granted and that she had to earn that spot every day. And she has done exactly that.
So now, the girl who cheered on her teammates through three years of agonizing personal frustration gets to enjoy her time in the spotlight. She gets to contribute more than just her support and her training ethic and her leadership. Now she gets to do physical battle for UGA under the lights in front of those huge Friday night crowds. Now she gets to make a tangible impact. Now she gets to hear her name called out for the starting line-ups. Now she has her chance to shine… And shine she has. Shined so bright in fact that her staff of coaches would like her to postpone her meteoric rise to CEO of whichever Fortune 500 company is smart enough to gobble her up so she can stick around for one more season of college soccer. And that is the subplot that weighed on my mind as we cruised along some four lane highway into the Bluegrass State watching a movie that at its core defines what it means to make the most of your time.
Back in Nashville I let Jenna know that I hoped she would stick around, but as the wheels on the bus went round and round, I really had no idea where she would land on her decision. And over and over three words kept looping in my brain: One. More. Year.
On Sunday we faced a Kentucky side that was coming off an impressive Friday night win over a very strong Tennessee team. The Wildcats have some excellent attacking players so our defenders were going to be in for a very busy day.
Shortly after lunch, the winds in Lexington really picked up, and I mean in like a Wizard of Oz kind of way. From my hotel room window I could look down and see the deck furniture being blown on its side and realized we might have a real mess on our hands.
If there's one weather condition that can genuinely annoy a soccer coach its wind, because a strong north-south wind (blowing from one goal to the other) divides a 90-minute game into a pair of 45-minute games. There's the game when you know you'll dominate territorially and have plenty of chances to score, and then there's the game where scoring will be almost impossible. And those were precisely the conditions we faced as we kicked off against UK.
I don't think any coach is absolutely sure of what to do when you're dealing with 25 m.p.h. winds because it completely changes the game and all of the sudden your list of job duties includes Riverboat Gambler. You've got to make some type of gamble on everything from personnel to system to which side to choose if you win the toss. You can choose to play into the headwind in the first half and bunker, hope to get to half-time 0-0 or down 0-1 and then hope to win the game in the second half… but if the wind does an about-face at half-time (I've seen it happen and let's face it… there's a reason for the expression "change like the wind") or completely dies down, you look like an idiot and you've more or less killed your team. Plus there's always the possibility that the other team scores three times with the wind at its back and you look like a bigger idiot.
You can choose to play with the wind at your back in the first half but that's no free ride either. A strong tailwind won't do you much good if your team doesn't know how to make the right adjustments and you end up with a lot of thru-balls rolling off the park or into the opponent's goalkeeper. A wind at your back helps for sure, but it doesn't automatically equate to goals. And if you're playing with the wind at your back in the first half, the one thing you absolutely want at half-time is a lead of at least two goals because you've got to figure you're going to concede at least one. These are the problems that basketball coaches don't face.
With so much on the line for both teams in terms of SEC standings and NCAA bids and oh yeah, ESPNU broadcasting the match, Mother Nature's timing was not well received. It was going to be an ugly match and we knew that an hour before anyone even kicked a ball.
Thankfully the referees had the foresight to do the coin-toss about 30 minutes earlier than usual so the coaches would have time to make adjustments. UK won the toss and elected to play into the wind. It was a gamble and one I think I also would have taken had I been in their shoes: put the pressure on the visitors to score early. UK's plan was to defend like crazy and shorten the half as much as possible by milking the clock on restarts. The hope is to get to the half 0-0 and then spend the second half pounding the goal of a road weary team.
Speaking of subplots… the television broadcast meant we had a late kick-off – 4 P.M. in the east – so we would know almost all of the other SEC results before our game began. The most noteworthy of such was Mississippi State's 1-0 upset of Florida. We knew that State was up early, and like pretty much every other coach in the SEC we were hoping like mad that they would hang on until the end, but we didn't actually get the official news until our players were on the field for the national anthem. When they returned to the bench, Coach gathered them together to announce that we were now playing for first place. It was a well-timed jolt for our collective spirit.
Anyway, I liked UK's decision to go against the wind, but I was surprised that they chose to come out in a 4-3-3. I figured they'd go 4-5-1, take a totally defensive posture and rest their star attackers until the second half. But when your forwards can be so dangerous, it's hard to talk yourself into leaving them off the field. Plus, I know UK doesn't have a whole lot of numbers on their roster anyway. They might not have really had a choice.
For us the plan was pretty clear: we needed goals. Thankfully J.O. delivered one in the eighth minute as she curled a low liner inside the far post from 18 yards to get us the early lead. Unfortunately we couldn't add to that before the break so we went into half-time with an uncomfortable 1-0 lead and the knowledge that we would be territorially dominated in the second stanza. I really didn't think we would score again. I was just hoping that we could find a way to evade their firepower for the next 45 minutes.
To be fair, we stood quite strong in the second half and despite the gale, we were only really threatened once in the first thirty minutes on a powerful header that sailed just wide of Baker's goal. UK faced the same attacking issues as we had… a big wind on an already fast field meant nothing was going to come easy. Then, with under fifteen to play, UK's star freshman got on the end of a cross and smashed home an impressive header to knot the score at 1-1. UK was suddenly riding a swell of home-field momentum and we were about to face fourteen very long minutes of dodging blue and white bullets.
In the first half, figuring we needed to stockpile goals while the wind was at our backs, I asked Steve if he wanted to take out one of our defenders and go with a fourth attacker. He declined. Kentucky however, did take that gamble. They moved an extra player into midfield and left themselves playing 3v3 at the back. Both benches were thinking that if the game made it to overtime, it could be decided by coin-toss. If you didn't get the wind in the first overtime, you might not get it at all. Kentucky knew they were only guaranteed another ten minutes with the wind on their side, so they rolled the dice. I thought it was a good move. A tie didn't do them much more good than a loss. They were playing at home. They may as well roll the dice and play for the win. The problem with gambling is… well… it's a gamble.
Very late in the game, in one of our few second–half offensive forays, Lex and Torri caught the UK defense in a 2v2 situation. Torri's running in advance of Lex occupied her defender long enough for Lex to split the Wildcats on the dribble and then neatly slip her shot past the goalkeeper with 2:30 left on the clock. It was a sensational individual effort which is sorta becoming Lex's signature maneuver. We hung on for dear life for the next 150 seconds, but we did enough to get out of there with a 2-1 win and another three points. A road sweep in the SEC is a hard freaking thing to come by, but we had done just that. Everyone on our team – players, coaches, trainers – was elated. We had just fought our way back into a tie for first place in the SEC and cemented a spot in Orange Beach. Coach was so happy he even promised us ice cream for the ride home. WooHoo!!!
Bailey Powell doesn't smile much when it comes to soccer. She has a very high standard for joy. So when I saw her light up about the performance she had just put in, I knew we had done something right.
After the match, as the girls were coming out of the locker room after their showers, I saw Jenna Buckley outside the bus. She was all alone and she just couldn't stop herself from smiling. It was a great smile… one that doesn't come from a joke you just heard, but from the inner-glow of deep personal satisfaction. It's a smile you just can't fake. So I said, "Jenna, do you think it'll feel like this when you're working for some company in the real world? Do you think you'll get this much joy from writing a really good email? Do you think the rest of the office is going to stand up and cheer when you show up for work? Think they'll applaud when you write a great memo?"
Because it won't. This is the best time of your life. This is that part of your life that you'll tell your grandkids about. This is that one time in your life that one day you'll wish had never ended. I don't know a lot… But I know that.
One more year, Jenna Buckley.
One more year.