Ptooooey!
Monday, August 29, 2011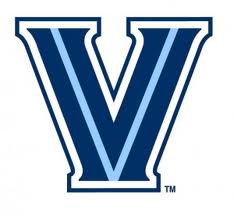 So I've had better weekends.
And you?
If you were one of the thousands victimized by Hurricane Irene, you have my sympathies. Otherwise you absolutely do not.
The Dawgs dropped a pair of matches this weekend – at home no less – and gave up three goals in each defeat. So yeah, as far as days go when I wouldn't mind being hit by a truck, today qualifies.
I'm sick over it. This weekend is going to be a tough one to shake. Usually after we play I'll go to SoccerTimes.com and check the national scoreboard and get my results fix, but I couldn't bring myself to do it this weekend. I didn't want to see how everyone else did. I didn't want to see who won. And I sure as heck didn't want to read our score on there. I just wanted sit in my chair and stare at the ceiling.
Usually when I write for the Poet I'll go into some detail about our matches, but tonight I don't feel much like regurgitating the play-by-play recaps (although I actually do feel like regurgitating). So here's the Cliff's Notes version on our weekend.
Texas – very athletic team full of big strong kids that fought hard. By the time the game had ended I thought we had gotten run over. Then on Saturday I watched the film and discovered that we played pretty well and actually had more of the game than they did, and a heckuva lot more than I thought we did. The Longhorns scrapped hard and capitalized on three set pieces to earn the victory. As for us, well, we were pretty good in the middle 84 yards of the field. It was the 18 yards on either end where we struggled. And that's a real bad soccer problem to have. Regardless, when a team comes to your house and hangs three on you, all you can do is stand up to face the music and say we got beat.
If the Texas game was demoralizing, the loss to Villanova was utterly agonizing. Lex headed home Sooz's cross to stake us to a 1-0 lead. Fifty-five seconds later we gave it right back as the Wildcats drew level on a scramble in the box following a corner kick. That goal was eerily similar to one Texas scored and I was cursing our luck on defensive corner kicks. But my agitation was premature. Because about ten minutes later they scored again off a post-corner-kick scramble. Buckley cleared their initial header off the goal-line but only as far as the opportunistic attacker who volleyed it home for the 2-1 lead which they took into the half.
I was scratching my head at half-time. As far as I could tell we were pretty much dismantling our opponent. We had the run of the park in midfield and it seemed that 'Nova had spent most of the first 45 minutes chasing and chasing and chasing. How are we losing this game? It didn't seem possible.
We began the second half with more urgency and desperation and created four stellar chances in the first ten minutes. But Sooz hit the bar; Pollock hit the bar; Lex fired high from 12 yards and Maddie never got her foot on a ball that bounced just in front of the goal line. Still, we were pretty well humming and it looked like an equalizer was inevitable. Much to my surprise, instead of knotting things at 2-2, we got countered and were looking at a 3-1 hole. Fanfreakingtastic.
Pollock got one back for us with just over five to go as she bombed a left-footed missile into the upper far post, but that was all we could manage before time expired on us.
Losing is no fun at any level for anyone. But losing as a coach is especially sickening. I hadn't lost a game by three goals in a long, long time. Conceding three in consecutive matches is horrifying. If you're going to give away three goals every time you take the field then you're asking your attack to produce at least four. And that just ain't very realistic. Not on a regular basis.
Five of the six we gave up were from set pieces and three of those were off corner kicks. That's just mind-boggling. It makes me think of those days down on the Seaside boardwalk, strolling by the criers running the carnival games – "Step right up! Throw a ball, win a prize. Every throw's a winner!" That's what it's like for us right now. Take a corner kick, win a prize! Every corner kick is a winner!
Ptooooey!
This is a stressful time for a coach, because everyone looks to you for answers. And you better come up with some real fast. So that's what we spent today trying to do – figure out some answers. On Friday we'll be up in Minnesota where we'll see if we got it right.