Cannons
Monday, September 30, 2013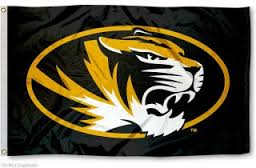 I'm going to begin with a little shameless self-promotion as Soccer iQ was named as one of the Top 5 soccer books of the year by the NSCAA Soccer Journal (otherwise known as the Best Publication Ever!). It's been quite a month for Soccer iQ. In addition to the laurels bestowed by the Soccer Journal, September was also a record sales month, more than doubling the amount of copies sold on Amazon during its previous best month, which incidentally, was August. I thought I might mention that as we approach the holiday season and you're brainstorming for gift ideas for the soccer people in your life.
Now, about them Georgia Bulldogs… We all anticipated a very difficult away weekend against the likes of Missouri and Kentucky, and we were not disappointed. I'll try to get to Kentucky in the next entry. For now I'm just going to focus on Missouri. I have my reasons. If you think it has anything to do with the result, well, just keep reading. We arrived in St. Louis on Thursday afternoon, grabbed lunch and headed straight to training where Georgia soccer legend Carrie Patterson was waiting to greet us. Carrie holds about 101 scoring records for the Bulldogs, and she's followed soccer into an assistant coaching gig at Mizzou. We had a light walk-through session to show our players what we expected out of the Missouri team. Their style was going to be a lot different than the teams we'd recently played. Mizzou is very athletic, fast and physical; and they like to go forward at the speed of sound. It was going to be a game of opposing styles and whichever team could best impose its style was likely going home with the result.
If you've been a follower for any length of time you should know two things about me: I love the road trips and I love to eat. Typically these two things fit quite nicely together as our travel weekends are always highlighted by some quality dining experiences. Let's just say the Dawgs don't skimp when it comes to food stops. Many a fine cow has found its way onto my plate during the fall. I have absolutely no discipline when it comes to restaurant dining. Maybe it's because we almost never ate out when I was growing up, but whenever we go out to dinner, I eat like it's an Olympic event and I'm favored to take gold. I think that subconsciously there's a part of my brain saying, "This may be the last time you ever eat out so you'd better make it count." Regardless, that's why I balloon up in the fall. (I can't really say why I balloon up in winter, spring or summer.) My motto is No Food Left Behind. Anyhoo… Beth has our family on a gluten-free diet. In case you're like I was a week ago, gluten basically means wheat. And any diet means a life-altering challenge for me. It's not the taste of gluten things that it's difficult for me to sidestep; it's more a matter of convenience. Gluten is basically the plate of my existence. PB and Js go on bread. Cheese goes on crackers. Dip goes on pretzels. There's gluten in everything that holds my foods together. I find it's more a matter of utility than of taste. Regardless, this was going to be the first road weekend where I couldn't gobble up dinner rolls like Pac Man or dive head first into one of our many pasta meals. The way I saw it, everyone else had two games this weekend; I had three.
On Friday mornings of our travel weekends, we find a room in the hotel and give a scouting report of our opponent. We'll talk about the key points to the match and show our players some video of the team we're about to face. This particular hotel didn't have a meeting room available for us, but they offered us the breakfast area once the serving time had passed. This is no big deal, and it's not the first time we've had to hook up a laptop to the lobby television. However, we've never actually had other hotel guests stay in the room once we gathered. But this time there was an elderly couple, probably in their mid-seventies, that quietly occupied a table in the back corner as we got down to work. So there I am at the front of the room, talking about the strengths of the Missouri team, when the man begins to amble around to exit the room. Then from out of nowhere, he stops, turns to me and asks, "Coach, do you choose your players on beauty?" And then he stood there waiting for an answer. Ummm… Yeah, there's no right way to answer to that. Just think it over for a minute and you'll understand where I'm coming from. Talk about your awkward pauses. Anyway, it was a funny distraction that left me looking like a deer in headlights, much to the delight of our players.
As for the game… Wow did we come out on fire! We started off as well as we have all season and had the run of the park for the first 25 minutes. But as you well know, all of that means nothing if you can't stick the ball in the net, and that was the piece of the puzzle we just couldn't seem to find. When you're dominating a good team, you know that you'd better also produce some goals because the tide won't forever stay in your favor. Eventually Mizzou was going to settle in and take back some of the game. We'd prefer if they had to do that with a goal or two already in our bank. The soccer gods don't look kindly upon teams that refuse their charity. They have a habit of making you pay for leaving goals on the table. Thankfully, I think they were a little preoccupied with some other matters on Friday night.
As anticipated, Mizzou started taking back some of the momentum in the latter stages of the half. We didn't break their spirit when we had the chance; now we were in for a battle. Despite our early monopoly of territory, the two best chances of the half fell to Mizzou. At this point I feel obliged to mention an interesting little sidebar to this match. On the night before the game, we received an email from Mizzou's Event Management office informing us that it was their ROTC night, and as part of the promotion, they planned on firing off a cannon "after each Mizzou goal." Huh? Well, apparently Woody doesn't like the sound of cannon fire. Woody hadn't been very busy this year, but on Friday night she made two spectacular first half saves from close range to get us into the intermission level at 0-0. One of those saves was absolutely absurd as I swear she materialized from thin air to protect a wide open goal.
Here's the thing… every coach I know hates promotions like that if for no other reason than superstition. Coaches don't create these promotions; we begrudgingly tolerate them. But there is nothing that will draw the ire of the soccer gods more than a dance-on-your-grave promotion and we all know that. We know that the gods demand quiet nobility and detest even a hint of strut. They exist to keep us humble. When we color too far outside of the lines, they make their presence known. The cannon idea didn't come from the Mizzou soccer staff, but that wasn't going to stop us from framing it a little differently when we mentioned it to our team. And in all fairness, Mizzou hadn't been shutout in 20 games. Someone surely saw it as a pretty safe bet. After all, that's quite an impressive streak. (At this point I highly recommend you read the blog entry from Sept. 17 called Elephants for further instruction on how to end a perfectly good streak.)
I wasn't in the Mizzou locker room at the half and I haven't spoken to anybody who was, but my guess is that some paint came off the walls because they came out for the second half just absolutely possessed. It was nothing like the way they had started the match. Now they had some fire in their bellies. There would be no more run of the park for us. It was time to grind. In the 60th minute, with Mizzou pressing, Summer hit a long clearance into Garcia. Garcia's flick-on header was flawless and put the ball directly into the path of Marion Crowder who was already sprinting at full stride down the left wing. Crowder turned the corner behind the Tiger's defense and slipped her shot past the charging goalkeeper to give us a 1-0 lead.
Honestly, I wasn't so sure we were going to be able to make that goal stand up. The goal did nothing to temper Mizzou's fevered pace and we were absorbing more pressure than we'd seen all year. They continued to charge at us in wave after wave after wave. Thankfully, our defense, which by the end included pretty much everyone, stood strong and limited the Tigers to one more chance… One more. EXCELLENT. Chance. A Mizzou attacker danced into the penalty box with the ball at her feet and a chance to equalize. When the ball came off her foot, I thought she'd done exactly that. But Woody charged out, dove and got big enough to deflect the shot away from danger. It was her third, highlight-reel save of the game, and each one of them was more difficult than any other save she's had to make this season.
We held on for a 1-0 win. It wasn't pretty, but we weren't complaining. When you're on the road, you take what you can get. We'd put three points in our account against a very good team and that was reason enough to celebrate. I believe that for a team to have a great season, the goalkeeper has to win one game for you. On Friday night, Woody did exactly that. It was a fitting way to punctuate the SEC Defensive Player of the Week award she'd claimed five days earlier. Woody had kept the cannons quiet as the soccer gods terminated another majestic streak. I'm tellin' ya, you don't want to mess with those suckers.
As we boarded our charter plane for Lexington on Saturday morning, I felt a little bit empty. Normally on the morning after a win I'm downright jolly, but not this time. There was something in Columbia I had anticipated doing as soon as Mizzou made its move to the SEC. Somewhere in Jefferson County, a man named Ryan Ferguson is in jail for the murder of the sports editor at the Columbia Tribune. It is a murder he did not commit. It is a murder he could not possibly have committed. If the case was tried again today, there would be literally no physical or forensic evidence to tie him to the crime (there wasn't any the first time around either), and there would be no eyewitness testimony linking him to the crime. This is indisputable public knowledge. But to reverse Ryan's conviction on appeal would be detrimental to the reputations of people who put him there. So in jail he sits, robbed of the single-greatest gift our society offers – his freedom.
I first saw Ryan's story a few years back on Dateline. It angered me then as it still does today. I'm angry at the detective who took the 'confession' of Chuck Erickson (and by 'took the confession' I mean fed him the details of a crime that Erickson clearly had no idea about whatsoever). I'm angry at the prosecutor who, among other notable indiscretions, coerced two 'witnesses' into giving false testimony. But most of all, I find it absolutely maddening that there is a perfectly correctable situation that the powers-that-be are unwilling to correct despite an avalanche of evidence that says they got it wrong the first time around. And I'm disappointed in myself for not being able to do more to fix it. I'm disappointed in all of us who sit by idly when one of our citizens is detained by corruption inside the system because it is diametrically opposed to the very foundation of this country's ideals. How did we let this happen? Many great men and women gave their lives specifically to create a place where things like this wouldn't happen. How can we square with that? And how do we continue to let this type of injustice go unchallenged? Don't we realize that if it can happen to one man, it can happen to any man? How close to home does it have to hit before we say it's time to stand up? These are the things for which we should be firing cannons!
Ryan's story should scare the heck out of all of us! So for almost two years I'd been waiting for this trip to Columbia. I'd planned on swinging by the prison to say hi to this guy, just to let him know that there was one more person outside those walls who believed in his innocence. I never made it over there. There was too much film to watch and edit. There was a soccer game to prepare for. So I did nothing. Not one, single thing. We won the game 1-0. Ryan's been in jail for ten years. Sometimes I just don't get it. Thank you for reading. If you liked this entry, I hope you'll visit www.freeryanferguson.com to learn Ryan's story and make a donation to his defense fund. You can see the media coverage of his story by CLICKING HERE.
UPDATE: Ryan Ferguson's conviction was overturned and he walked out of prison a free man on Nov. 12, 2013.