Moments
Sunday, September 22, 2013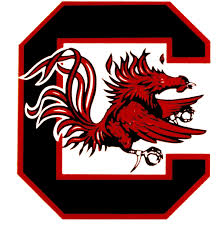 Well the Dawgs got a big result as we knocked off the previously unbeaten South Carolina Gamecocks in front of 2,500 very enthusiastic fans on Friday night. The stadium was buzzing and the atmosphere was absolutely electric and two teams put on a great show.
The 'Cocks had a stellar start to their season, rattling off seven wins and one draw in non-conference play, a run that included a marquee win over Duke, a 0-0 tie with Boston College, seven shutouts and a single goal conceded. That put them at #8 in Soccer America's national rankings. Let's just say they've been doing alright for themselves.
The earth's at its point on the axis where an unhealthy portion of my week is spent watching videos of our upcoming opponents, and nothing was going to come between me and the DVD player as the SEC opener approached. It's been my experience that video isn't very kind to anyone. I've had weeks of being thoroughly unimpressed with an opponent on video only to have them step onto the field and demolish my opinion. When a team actually looks good on video, well, then you know you're in for a battle. And believe me, USC looked darned good on video.
I was worried all the way up to Thursday afternoon, but after training that afternoon, I was immeasurably calmer. We had done a good scout and we had done a good job of preparing our team for the match. I thought we had a puncher's chance of being the first real blemish on USC's record.
On Friday morning I backed out of my driveway and made it about ten yards up the street before realizing that I was driving on a flat tire. And by 'flat' I mean entirely devoid of air. This didn't seem to be a very good game-day omen. There's a lot of new home construction in our subdivision and I'm convinced that someone on the contractor's crew is in charge of tossing nails into the road. I have to drive right through the thick of the construction every time I leave or enter the neighborhood. I already have enough reasons to hate my vehicle, but back in March I begrudgingly sprung for four new tires (because nothing boosts the spirit like spending money on a car you despise). In the past six months, three of those tires have gone flat thanks to rogue nails. I literally hadn't had a flat tire since the 1980s, and now I've had 3 different tires go flat in six months. Are you kidding me? I was hoping my morning calamity fell into the category of one of those reverse-fortune superstitions, like the good luck you're supposed to get when a bird dumps on your head.
A half hour before kick-off there had to be a thousand fans already in the stadium, and a whole lot of them were wearing Georgia red. There was a crazy cool energy in the air and I was thinking,
These people are in for a treat.
Regardless of the enthusiasm that would be fueling us, whenever you play South Carolina, goals will be hard to come by. Scoring on them is sort of an Indiana Jones adventure. It's difficult enough to get past their wall of defenders, but if you're fortunate enough to get that far, well, that's where your road turns steeply uphill. Their keeper is among the best in the business. She doesn't give up soft goals. Heck, she barely gives up any goals. To paraphrase Herb Brooks speaking about the Russian hockey goaltender, "When you score against this kid, you should get to keep the ball." We told our players to be choosy about their shot selection because there's no point in hitting and hoping against a goalkeeper like this. All you'll end up doing is donating the ball back to South Carolina. I was hoping we'd get a couple of solid chances and be efficient with at least one of them. What I didn't expect…
Seven minutes into the match, Maddy Barker shouldered a defender off the ball, then darted down to the endline and whipped in a low cross that skipped across the face of the goal to the waiting foot of Marion Crowder. Crowder side-footed a soft volley that, from where we sat, seemed to crawl across the goal-line. Just that quickly, we had taken a lead on a team that hadn't been scored on in three games.
25 minutes later we doubled our lead when Caroline Waters out-dueled a trio of Gamecoack defenders inside the 18, then laid an inviting pass back to Laura Eddy. Eddy hit an absolute screamer from 25 yards that sailed shin-high just inside the far post. Let me tell you that when a ball that travels that far, that close to the ground, it's leaving a vapor trail in its wake. It was reminiscent of Steven Gerrard's strike in the 2006 FA Cup final against West Ham. It was Eddy's first goal since 2010 and her celebration said so much. If you want to see what pure, unbridled jubilation looks like, check out the
HIGHLIGHT PACKAGE.
Beth's parents are visiting us this weekend and it was the first soccer game either of them had ever seen. Beth's mom was really impressed by Eddy's goal and I had to warn her that they don't all look like that one. It was one of the best I've seen in 23 years of coaching, and Beth's mom got to see it on her first time out. That's like winning the lottery the first time you buy a ticket.
Eddy's goal blew the proverbial roof off the stadium and put the Gamecocks into seriously uncharted waters for 2013. They'd only conceded one goal in seven games; now we had scored twice in 32 minutes and had a stranglehold on the match.
It's an amazing job I get to have, and I've been doing it for quite a while. I've seen a lot of games and when I look back, my recall is scattered. I may or may not remember the result or the score of a game from ten years ago. I may or may not remember a darn thing really. But occasionally a game will provide a moment that I will remember vividly for decades. This match gave me two of those moments. If I live to be a hundred, I'll never forget Crowder's mad dash to find Maddy Barker for setting up the first goal. And I'm sure I'll never forget Eddy's amazing strike and the celebration that followed. These are the things that make for what we in the business call a great night. These are the moments that stay with me long after a player has graduated.
We made that two-goal lead stand up for the next 58 minutes to record our first SEC win of 2013. It was a heckuva game, a heckuva battle. South Carolina is big and strong and athletic and every one of those players is a grinder. They worked their tails off. And oh yeah, they also happen to be very good soccer players and believe me, they'll be right in the thick of things come November.
I saw a tweet after the game from one of college soccer's self-proclaimed 'experts' that blamed the result on South Carolina's "leaky defense" and "woeful finishing," and I found myself wondering if there was any way this person actually watched the match. To hold a 'leaky defense' accountable for Eddy's goal is like holding a scorched forest accountable for the lightning strike. Believe me, there is nothing leaky about USC's defense, and there are eight other teams that will attest to that. And to say that their finishing was woeful is an epic mischaracterization of what actually transpired.
First of all, when you categorize a game by saying that a team would have done better if not for its poor finishing, you're saying that there were chances created that you would expect a player to stick in the net, and that the failure to finish those chances was solely the responsibility of the shooter. You're saying that the team missed some sitters. That's not what happened Friday night. It's not even close to an accurate representation of what actually took place.
I watched the game twice, once in real time, and then again on DVD. South Carolina had a lot of the ball. So did we. They took over territorially in the final 15 minutes, as teams playing with a sense of desperation are wont to do. But there was nothing woeful about South Carolina's finishing. To be honest, they just didn't have any great chances. They didn't have any great looks at the goal. The closest they came to scoring was on a shot from about 30 yards that Woody saved and held. Let me tell you, that wasn't a great chance to score. That's not something you can blame on poor finishing. If that ball goes in, you congratulate the shooter for scoring a fantastic goal.
South Carolina's shot total was 17, but that's a pretty inflated figure as their shot selection was quite liberal. When you're taking shots from 25 yards and not scoring, that's not something I would label as poor finishing. To look at the total number of shots and automatically assume that poor finishing was to blame, well, that's misguided at best and irresponsible at worst. Anyone who disagrees either didn't see the game or needs to watch it again. Heck, maybe I'm wrong. Go ahead and take a look and show me USC's great chance to score. Show me a single, missed sitter. Show me where finishing let them down, because I just haven't seen it.
The game only featured one clear cut chance to score, and that turned into Crowder's goal. Eddy's strike wasn't a great chance. It was quite the opposite, which is why it became a helluva goal. If that ball doesn't go in, no one is blaming her for not finishing. And to be fair, the best save made by either keeper came in the final ten seconds when Maddy Barker's strike from 22-yards was kept out with a diving save. And again, Maddy didn't miss because of poor finishing. She turned a half-chance into an excellent strike that happened to be met by a better save.
To say South Carolina's finishing was 'woeful' is an insult to their attackers and to our defenders and I'm pretty sure that 2500 witnesses would back me up on that. What actually occurred was a great game where two teams played with lots of intensity and we won 2-0. And of course it's worth mentioning that Kevin Copp finished a respectable second in the half-time taco-eating contest. KC, 2014 is gonna be YOUR year, buddy! Oh believe!
Anyhoo…
After the game I went home and sat in solitude out on my deck until 2:30 A.M., basking in the afterglow of a strong performance and a signature win. As the skipper Steve Holeman said, "I can't sleep after a loss; can't sleep after a win." Truer words have never been spoken.
It doesn't get any easier for us next weekend as the Dawgs go on the road to square off with Missouri and Kentucky. The SEC gauntlet is in full swing. Buckle up, because we're in for a wild ride.
If you enjoyed this entry, I hope you'll consider buying my book, Soccer iQ. Just click on the link below. Thanks!