Live Ammo
Wednesday, August 11, 2010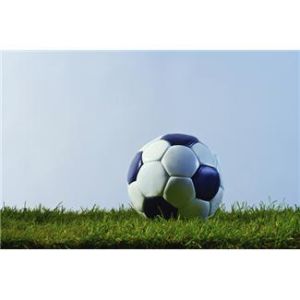 Tomorrow morning the Dawgs are bussin' it to Tallahassee for a preseason duel with Florida State on Friday night. Talk about a baptism by fire. The Seminoles have been among the nation's elite for the past few years, in no small part due to the success of their international recruiting efforts. We know they'll be talented and technical and skillful and patient and that they'll try their best to make us chase and chase.

I'm not concerned with the result… that is provided we don't give up six or seven goals because that wouldn't be any fun at all. I want to see us play well. And I want to see us be the aggressor. I want to see us apply the things we've rehearsed in training. No, my concern is not the result. Right now my biggest concern is belief.

We're a new staff implementing a new system and new style (of play and of coaching) and so far everyone has bought into it. We've looked good in training and showed marked improvement from our first intra-squad scrimmage to the second. But now it's time to face some serious live ammunition. One big torpedo across the bow can severely damage the credibility of everything we've tried to teach in the past week. We don't need to beat Florida State. But we need to leave there believing that we're on the right track.

College athletes are so in-the-moment. Whatever time of day it is, that time is the most important. If they're not in the starting eleven now, they never will be (or so they think). And if we lose a couple on the trot, then there is something wrong with the system and/or the way it's being coached. It's very all-or-none for college players.

For all the hard work it entails, preseason is really the honeymoon phase. The team is undefeated; no one is a starter or a reserve; and whatever physical misery a player endures, she endures it with a whole bunch of teammates. All of the misery is a collective misery and that makes it bearable. But tomorrow that all changes. Tomorrow we get on a bus and leave 9 teammates behind. Only 22 of our 31 will be making the trip. Once that game starts, 11 of those 22 won't be starters. Now the misery isn't quite so shared. Now it's very personal. And not everyone handles it the way their team needs them to handle it.

Every team in the country faces these same battles. Some deal with it better than others. A lot of it has to do with the leadership within the team… captains, seniors, upperclassmen… anyone of any status who commits to putting the team first, which is almost always a lot easier said than done.

20 years of coaching has taught me this one unimpeachable lesson: Winning solves a lot of problems.

Trust me.
Got a comment about this blog? Contact me.