Five Myths About Signing Day
Tuesday, February 2, 2016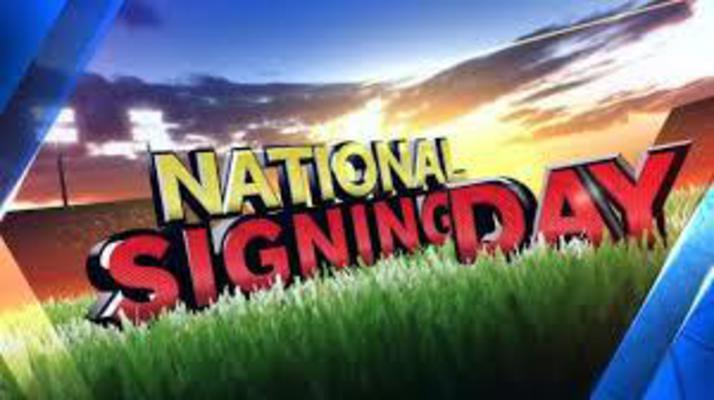 Happy Signing Day! Wednesday is the day when soccer players across the country – and around the world – solidify their commitments to the universities of their choice by signing a National Letter of Intent and an agreement of financial aid, officially putting to bed one anxiety before preparing for a whole new one – their first preseason. By signing that piece of paper, a student-athlete is agreeing to accept the financial offer from the university of his choice and solidifying his commitment to that university.


Signing Day is a joyous occasion for players (and their parents) who are finally free from the distractions and stress of the recruiting process. This is the payoff for all those miles logged to showcase events, all those bills for plane tickets and hotel rooms, and all those hours shuttling to and from practices, games and unofficial visits. It is equally welcomed by college coaches who will breathe a little easier when the fax machine whirs to life and they see their top recruits officially signed on the dotted line. Signing Day is the day when a high school soccer player officially becomes a college soccer player. It may not be recognized on the Gregorian calendar or even notated on your At-A-Glance monthly planner, but Signing Day is a holiday for athletes. Heck, it's bigger than a holiday; it's their wedding day! For a year or two they played the field, attracting suitors along the way. As sophomores or juniors they picked a college and got engaged with a verbal commitment. But it's not until the first Wednesday of February in their senior years that they exchange rings and make it official.


Even with all the fanfare that Signing Day now generates, there are still some misconceptions that players and their families should be aware of, so let's look at five myths about National Signing Day.


There's only one Signing Day.
False. There are actually several different Signing Days. The first Wednesday in February is the most recognized Signing Day, but that's due to the popularity of college football. Only a handful of sports actually use today as their official Signing Day, including football, soccer and men's water polo. The other sports kick off their signing periods in other months.
If you don't sign on Signing Day, you can't sign.
False. Signing Day is merely the first day of an extended signing period that, for soccer players, actually lasts until August. The vast percentage of soccer players will sign on the first Wednesday of February, but plenty of players will finalize their paperwork at a later date. If you know the school you want to attend and you've agreed to their financial offer, there's really no point in waiting. The signing period might be extensive, but all the buzz happens on Signing Day. Anyway, most families couldn't be happier to make it official, and the sooner the better. It's a chance to cross-off one of the biggest items on life's to-do list. If a player signs later, it's often because she's a late discovery, like an international, or a player that managed to fly under the radar during the prime recruiting years.
Everyone gets a full ride.
God no! College soccer is considered an equivalency sport. That means that scholarships can be divided and re-divided and spread out over any number of players. A fully-funded Division I women's soccer program will have 14 scholarships to its name. That team could conceivably have a roster of 30 players, with each player getting some amount of scholarship money. It could also have 14 players on full rides and 16 players getting no athletic aid whatsoever. Typically a program falls somewhere in the middle, with a few players getting full scholarships, a bigger segment getting partial scholarships, and some players getting no scholarship money at all. The players who don't receive any scholarship money are considered walk-ons.
Walk-ons sign NLIs
False. This one is important so pay attention. Walk-ons are an important part of the college soccer landscape. Just because they aren't being awarded a scholarship, it doesn't mean they shouldn't be celebrated for achieving their goal of playing college soccer. Part of that celebration is the press release that each college will produce to introduce its incoming class of rookies. It's undeniable proof that you've climbed the mountain. For parents, it's a source of tremendous pride. It's also validation that they have, in fact, kept up with the Joneses. It's a little piece of family history that will go straight to Facebook, and you want to be a part of it!
The problem is that according to NCAA rules, walk-ons cannot be included in that release. HOWEVER, there is a lovely little loophole in that rule. Walk-ons can in fact be included in that release if they've paid their housing deposit to the university. Now that's what the NCAA says. Ultimately, even if you pay your housing deposit, your university still has the discretion to decide its own policy about whether or not you may be included in the Signing Day release. Why a college would choose to exclude a walk-on from its Signing Day release is beyond me, but it still happens. If you are walking on to a college soccer program, have this conversation with the coach well in advance of Signing Day. For starters, there's half a chance he isn't even aware of this rule. Secondly, he may need time to lobby the administration as he champions your cause.
NLIs are not binding to the university.
False. And True. By signing your NLI and agreement of financial aid, you are duty-bound to that university for your freshman year. However, if you have an eleventh hour change of heart, you can back out of your commitment and choose to go to a different university, but now you may have to deal with some consequences. If you decide to play at a different university, you'll need a release from the university you signed with. If that coach/university releases you, then you can proceed as if you'd never signed. However, if the university refuses to grant your release, you can still attend your new favorite school, you just won't be allowed to play soccer there for your freshman season.
Congratulations to the Signing Class of 2016! I hope you have a college soccer experience that is fulfilling and memorable and without regret! It'll be tiring and taxing and it will test your resolve over and over again, but it will also be the best job you ever have. Don't ever forget that!
If you'd like to get a head start on preparing for your college soccer career and that monster known as preseason, I hope you'll read my book ROOKIE – Surviving Your Freshman Year of College soccer.




So Uncool
Tuesday, September 22, 2015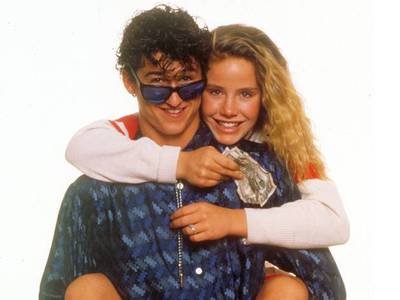 When I look back at the past 12 months, it's hard to miss the number of good things that have gone away. Ace died. So did Roddy Piper. David Letterman said farewell, followed in short order by Jon Stewart. The Phils traded away Chase Utley. Cindy Mancini, the girl from Can't Buy Me Love who took Patrick Dempsey from totally geek to totally chic, passed away in July – well, at least Amanda Peterson, the actress who played her, did. Even Phineas and Ferb's 104 days of summer vacation finally came to an end after seven years. And oh yeah, there was that thing about a job I used to have.

These losses, well, some are bigger than others, but each of them had a place in my life. They each brought me some level of joy and they each held some longevity. I'd been watching Letterman since my junior year of high school. Met Ace about a year later. And I fondly remember doing the African Anteater Ritual at Crazy Zack's in Myrtle Beach with my roommate Bernie. That summer was the high-water mark of my youth. How can Cindy Mancini be dead? Wasn't she just 18? Wasn't I?

When things like these starting going away, you can't help but think about the number of candles on your last birthday cake.

The first time I thought, 'I'm getting old,' was game one of the '93 World Series when I realized there were players on the Phillies' roster who were my age or younger. I'd long since made a quiet peace with the reality that my dream of being a professional athlete wouldn't materialize, but it was weird nonetheless. I guess I had never really paid attention to the whole age thing. My whole life, pro ball players were the guys you looked up to… the guys you aspired to be. But while I kept getting older, they stayed the same age. Now I was passing them by. I was 25.

Ten years later, Amanda Daku marched into my office after a training session and asked me if Paul Newman was famous for anything besides salad dressing.

Ugh.

Daku's question, asked with all due sincerity, made it clear that if I wasn't necessarily old, I was surely outdated. I had long since given up on being cool, but just like the '93 series, it was a moment that took my dead horse and beat it, shot it and vaporized it.

Eight years later I married into a beautiful six-year-old daughter. It wasn't twenty minutes after we met that Izzy first took my hand, and we've been holding hands ever since. From day one I've been Izzy's hero. Whatever I'm doing, she wants to do it too. I've taught her to hit a baseball, kick a soccer ball, start the grill and to hold a largemouth bass by its lower lip. She cheers for the Eagles and Flyers and was happy to name our dog Utley. We kayak, slurp steamed clams straight from the shell and wear tandem costumes at Halloween. And as a startling bonus, she actually shares my sense of humor. I still meet adults who don't get my sarcasm, but Izzy always has, and she's got an impressively dry wit herself. We make each other belly laugh even when no one else gets the joke.

Izzy supports me unconditionally and always has my back. In her eyes, I can literally do no wrong. To hammer home the point, she frequently sings a song she made up that goes: Da-ddy, Daddy's the best! Da-ddy, Daddy's the best! Okay, so her mom isn't too thrilled about that one, but I think it has Grammy potential.

It didn't hurt that when Izzy moved to Athens, her new daddy was a soccer coach at the University of Georgia. There's a certain degree of minor celebrity attached to that. I don't think Izzy ever flaunted it, but it surely gave her some mad street cred on the mean streets of the Athens Montessori school.

Izzy always got home from school before I got home from work, and every night when I walked in the door, she would come flying across the house and leap into my arms shouting, "DADDY!" I'm not exaggerating when I say this happened every. single. night. In four years her enthusiasm for my return never dipped. Regardless of whether I was old or outdated, and at this point I was both, it didn't matter, because in Izzy's eyes, I was cool.

I used to tell people that the day I walked through the door and Izzy didn't run over to hug me, well, that was going to be one of the saddest days of my life. I knew that it would happen eventually. One day it surely would. It was just a matter of time.

In July we moved from Athens to a quiet community on the gulf coast of Florida. Izzy started a new school. She's a sixth-grader now – a middle-schooler. Now she rides the bus. After two days in her new school, Izzy decided she wanted to ride her bike to the bus stop. So for the next three days, she and I would pedal to her bus stop. I would kiss her goodbye and then I would pedal on for a few more miles trying to reintroduce my body to this thing called exercise. Those morning rides with Izzy were the best part of my day.

On the fourth day, Izzy turned into a side street a block before her stop and went just far enough to be out of view of the kids who had already arrived. I pulled up next to her and she said, "Daddy, it's okay if you want to say goodbye here." It was her diplomatic way of telling me that it was embarrassing to have her dad ride with her to the bus stop. The time had come. Daddy needed to be jettisoned.

I didn't show any disappointment. I just smiled and gave her an "Okay, Button." I didn't want Izzy thinking about the dagger she had just plunged deep into my heart then twisted like a bread tie. I didn't want to saddle her with the guilt of breaking my soul into a million little pieces and grinding it to dust. None of that was her fault. It's just part of growing up. But the day had finally come. Once again, I was so uncool.

I still ride with Izzy to that street. She gives me a hug and a kiss and we say our I love yous. Then I pedal on in stealth to save her from the horror of being the kid who has the dad who rides with her to the bus stop.

I took Izzy shoe-shopping in the mall on Friday afternoon. As malls are the undisputed incubators for preteen socialization, it was no surprise that we would cross paths with a few other kids from her class as we meandered past the storefronts. When she saw them, I expected her to dart off in their direction and commence that high-pitch, wounded-coyote squeal thing that girlfriends do when they've been apart for more than ten minutes.

Instead, Izzy took my hand and waved as we walked by.

That kid is so freaking cool.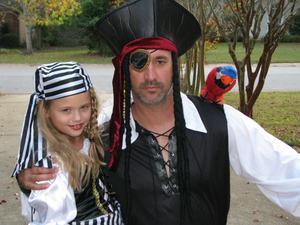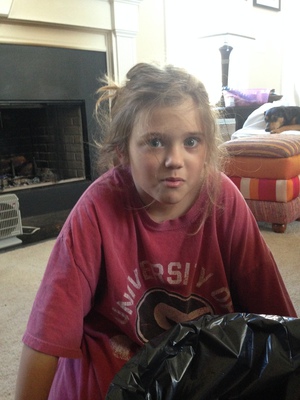 If you enjoyed this blog I hope you'll check out one of my books. Just click any of the cover images below.
17 Tips on Scholarships
Thursday, September 10, 2015
So the girl and her parents had flown a long way to get to us. She was a late recruit – one of those kids that managed to fly under the radar. I'd stumbled upon her down in Texas and was crazy about her. We offered her a 50% scholarship over the phone. It was a very fair offer, but she hadn't committed to it. I was expecting that there'd be some haggling during her visit. They would ask for more and I'd tell them we didn't have any more. Then they'd have to decide on whether or not they wanted to play hardball. That's just how it goes.
Now here we all sat in the soccer office lobby, shaking hands, smiling, laughing and chatting in a good-to-know-you, welcome to Georgia kinda way. I knew they had intended to visit family in Atlanta at some point (One thing coaching at Georgia taught me was that everyone has family in Atlanta.), so I casually asked the girl, "So what are your plans?" It was just small talk. I was merely inquiring about the family's travel itinerary. Then she blurted out, "Well I think we'll just walk around campus and if I like it, I'm ready to commit."
Huh?
Do you remember the look on Tom Cruise's face when Jack Nicholson confesses to ordering the Code Red? That was me. Did that just happen? Her father, on the other hand, well his expression was more like a defeated Al Bundy. He let out an audible gasp then tilted his head back as if to ask the Lord, "Why me?" Then he bowed his head and rubbed his temples. We both knew what had just happened. His daughter had showed me their cards. There'd be no negotiating.
I almost laughed… not in a gloating way… but just because her father's reaction was so genuinely funny. When your livelihood depends on teenagers, you learn to appreciate these moments.
No two recruiting experiences are ever the same, and from my side of the fence, few went as smoothly as that one. The player loved her visit and committed to us that afternoon. That experience was more the exception than the rule.
For years people have asked me to write a blog on recruiting tips, so this is me obliging. Before I begin, let's settle on some ground rules. First, these are generalities and cannot be universally applied. The recruiting process cannot be painted with one big, fat brush. As you read through this, you'll notice some built-in contradictions. That's because there is no magic bullet. Everything happens on a case by case basis that varies according to each player going through the process and each school she considers during that process. Secondly, this is not an exhaustive list because that would be impossible. Again, everything is on a case by case basis. Thirdly, this won't be a list about how to get seen, approach coaches or anything to do with the early stages of recruiting. If that's what you're looking for, read Soccer iQ and skip to the Recruiting chapter. Fourth, this focuses on scholarship opportunities, and that leaves out a whole bunch of really great schools. Fifth, I've only recruited on the women's side, so I have no idea how things work for the other gender. Sixth, I'm not factoring any other types of financial aid into these guidelines. For example, in-state aid can add up to big bucks, but that's not factored in here. Finally, some coaches will flat out disagree with me on some points. That's fine. But if my daughter were going through the process, here's some of insider info I'd be glad to know.
Club coaches are the overlords of recruiting
By now you probably know that recruiting for women's soccer has gotten very young. Coaches, particularly ones at the big schools, are looking at and making offers to high school sophomores and freshman. Crazy, right? Well, to save these kids from a phone that never stops ringing, the NCAA has put in place rules that prohibit college coaches from contacting them directly. So how does a college coach let a high school sophomore know he's really interested? Well, he needs an intermediary. Enter the club coach.
Club coaches have an absurd amount of power because they are the gatekeepers. If a college coach wants to recruit Kelly, he tells Kelly's club coach. Then it's up to that club coach to decide whether or not Kelly gets that message. Hopefully he tells Kelly that XYZ University is really interested and that she should give the coach a call (these young recruits can call the college coaches, just not the other way around).
The role of club coach has evolved into something much more than just coaching soccer, particularly at the high-profile clubs. Club coaches are no longer judged solely on player development and wins and losses; now they're judged by their college placements and scholarship history. Now these coaches spend half their lives on the phone with college coaches who are looking to pick the fruit from their trees. The more quality players a club has, the more time its coach spends on the phone. It's a tremendous responsibility to shoulder and I don't envy their workload one bit.
Because he knows his players much better than we do, college coaches depend greatly on the club coach's insights. When six kids from the same club team are emailing us, the club coach can help us separate the wheat from the chaff. He can tell us who is a great leader, and who has poor training habits. He can tell us who is dedicated to soccer, and who is more interested in the next party. Keep that in mind when you go to training sessions.
Almost every club coach I've worked with has been excellent serving as a bridge between recruit and college coach. Almost. For a myriad of reasons, sometimes the message never makes it through. Sometimes it's just because life gets in the way. And sometimes it's more personal than that. Occasionally a club coach will want to steer a certain player to his buddy at a certain school; sometimes he'll want to steer a player away from a certain school. Early recruiting has given him the power to do both of these things. If a club coach starts deciding what messages you do and don't receive, even if he thinks he's acting in your best interest, he's costing you opportunities.
Here's an example: You're being recruited by some high profile schools on the west coast when a mid-major from Nashville decides to jump in the game. Your club coach thinks the level of that program is beneath you so, to save you the hassle of one more thing to do, he never passes along the message. What he didn't know is that your favorite aunt lives in Nashville and that you would love the chance to go to a college near her. The coach thought he was acting in your best interest, but in the end, it cost you a really great opportunity.
With all this in mind, it behooves you to have a strong relationship with your club coach. His role as go-between is critical as you go through this process, so you need him on your side. Additionally, let your club coach know that regardless of who reaches out to you, you want to know about it. Or, if you have absolute faith in his judgment, set out some parameters that give him the freedom to act as a filter on your behalf.
Is the school recruiting you, or are you recruiting the school?
This is where a lot of families lose the plot before the movie ever begins. This is the first thing you need to figure out because it's the crux of any negotiating power you might have. And as you search for this answer, you need to be very honest with yourself. If a coach responds to your email, that doesn't automatically mean he's recruiting you. The same holds true if you receive an invitation to a summer camp or an ID camp or if he answers your phone call. Too often a player will chase her dream school and all the while tell herself that the school is chasing her.
The more a coach wants you, the more valuable you are to his program, and that can translate into scholarship dollars. When a coach sees you as a scholarship candidate, you'll know. You'll know because you'll be a priority and he'll make sure you know that. If you're unsure about where you stand, get your club coach involved. Have him ask where you stand on the recruiting ladder. College coaches can be more forthcoming when speaking to an intermediary.
Let me give you an even better reason to find an honest answer to this question: It's likely going to correlate to the amount of playing time you're going to see. Coaches recruit players who can help them win. That's it. If a coach isn't actively pursuing you, he doesn't feel you fall into that category, and that's a pretty good indicator of your playing-time prospects. That might be a tough pill to swallow, but that's just how the world spins. I always advise players to ask themselves, "Do you want to be on a college soccer team, or do you actually want to play college soccer." Just because you love a school, that doesn't mean you're entitled to play for its soccer team. You're better off being honest with yourself and finding a school where you'll get to play college soccer.
Don't worry about keeping up with the Joneses
Turns out, the Joneses lie. Don't panic just because eight of your club teammates are talking about all the schools that are recruiting them. Just because you don't misinterpret the signals, it doesn't mean they won't. Additionally, when someone tells you about the huge scholarship offer his daughter just got from Notre Dame, don't take the bait. Egos run wild during the recruiting process. Why? Because parents have burned through their retirement funds shuttling their children to tournaments across the U.S. and they need everyone to see that it was all worthwhile. It's not uncommon for parents to inflate a scholarship offer whenever the opportunity presents itself. There have been multiple occasions when I offered a player a book scholarship (or no scholarship) only to hear through the grapevine a week later that we'd offered her a full ride. No joke.
Let's set the record straight: Only a tiny percentage of college freshmen receive a full athletic scholarship. If you don't believe me, do the math. A fully-funded Division I program has 14 scholarships. That's not 14 per year; it's 14 total. Fourteen scholarships to disperse as the coach sees fit throughout the whole of the team. Rarely do you find a Division I roster with fewer than 20 players on it (most coaches try to carry at least 24 – enough for a full-field scrimmage, with a two-person buffer for injuries) and the big schools typically have rosters of 30 or so, give or take. On none of those teams will you find 14 players on full-rides while everyone else is a walk-on. Those 14 scholarships can get sliced up pretty darn thin when it's all said and done.
You've got to take the water cooler chatter with a grain of salt. Don't worry about what your teammates are doing. Don't let them panic you into a rash choice. Stay calm, focus on yourself and find the school that's the best fit for you.
Be great on your visit
Your campus visit may be the first opportunity a coach has to actually get to know you. And while he's getting to know you, he's evaluating you as a person. He's deciding if you'll be good or bad for team chemistry. He's deciding if you'll be good or bad in the classroom and whether or not you'll be a social liability. Whatever figure he had in mind before you showed up can change dramatically (or disappear entirely) without you ever knowing. You've put yourself in a great position by getting this far; don't blow it by being a punk. Show your best self and demonstrate why that coach would love to adopt you for four years.
Be Honest…
You're going to be asked a lot of questions as you go through the process. Don't lie. It'll come back to bite you. And once you're outted, it's over for you at that school. So always be honest…
… but not transparent
This is where the girl in the opening story went off the beam. Keep in mind that if a coach can get a player for 50%, he doesn't want to spend 51%. Information is power, and coaches are going to want you to hand over as much of it as possible. You don't have to answer every question a coach asks you. You can politely decline by saying, "I don't feel comfortable answering that question."
You're going to be asked about the other schools you're looking at, where you've visited, and if anyone has made you an offer." You may as well answer the first two because it's pretty easy for a coach to dig up that information anyway, plus it adds to the mystique of your value. You want the coach to know that other schools have an interest in you. As for the third question, you may be better off being a little vague, as in, "Yes, I've received a couple of offers." The follow-up question may be, "Oh… so what did they offer you?" This is where you can politely decline to answer or again, go vague with something like, "I've actually gotten a couple of different offers" or "I've gotten two very generous offers." The college coach can find out a lot of things, but he can't always find out what type of offers you're sitting on unless your club coach spills the beans. If multiple schools are hot and heavy for you, this is the information you want to keep private until it's time to play your hand. Often times the scholarship offer is made when you take your visit. Up until that point the coach is thinking, 'What's it gonna take to get this kid?' If you're truly a priority, he doesn't want to gamble, so he'll probably leave a little margin for error and guess higher rather than lower. That's good news for you.
Also, play it cool. When it comes to scholarship offers, recruiting is a dance. Don't go flying onto the floor begging for marriage. For example, you can be positive and enthusiastic without saying, "You're my #1 school. I've always dreamed of going here and playing soccer for you and being a part of your business program. My parents went here and their parents went here and this is where I want to go!" Even if all that is true, the coach doesn't need to know that until the offer's been made and accepted. The more you value the school, the less the coach may be inclined to offer. Keep your cards close to your vest.
Know what you need before you get an offer
If a school is pursuing you to take an unofficial visit, particularly one that's out of your region, there's a reasonable chance that when you take that visit, you'll receive a scholarship offer. I was always impressed by the families who had the bottom line figured out before they sat down for the big meeting. It helped them take the emotion of their decision. Chances are you're not getting a full ride, so know how big of a hit your budget can take before you get to campus. If the offer exceeds your needs, fantastic! If it doesn't meet your needs, you can counter by laying out some figures and explaining to the coach the financial needs of your family. Sometimes the coach's budget doesn't have any wiggle room, but sometimes it does. If the offer isn't what you need, you can explain exactly what it is that you do need. The coach may decide to get you there. Then again, he might not. If he can't or he won't, you'll know to walk away from the offer.
Be prepared to answer a deadline
If you visit a school expecting an offer, you should expect that offer to come with a deadline. Not all coaches insist on a deadline, but many do. The problem is, you don't know what any given coach is going to do on any given day. Often times that deadline is 2-3 weeks, but sometimes it's less. And sometimes it's immediate. This is another great reason to know exactly where your financial floor is. You need to know what you're going to say if the coach says, "I'm going to offer you a full tuition scholarship; you'll be responsible for room and board, books and fees. I need an answer before you leave this office." This isn't the type of math problem you want to try solving on the fly.
Visit a Rival
Ready to play a little poker?
If you're flying across the country to visit a college, it makes good financial sense to see more than one school. It'll save you from buying another plane ticket three weeks later. More importantly, it puts two coaches in a position to compete for you.
It's one thing to lose a player because your offer was too small. Losing her to your rival, well, that's another matter all together. There's a difference between not having you on our roster and having to play against you for the next four years.
As much as coaches want to stay analytical about their spending, they're still human and emotion can still creep into the equation. That's good news for you. We hated when a player we were recruiting flew across the country to visit us and South Carolina, or us and Auburn. It sparked a greater sense of urgency to not come in too low with the offer.
This piece of advice is more applicable for the player who is visiting an out-of-region school. It already happens more or less by default for the local players. All the regional colleges know who the best local players are, and those players are going to visit several of those schools anyway, so that just comes with the territory. It's an entirely different matter when you've convinced a player to fly across the country to take a look at you. That's a player who'll give you heartburn if she turns up at your rival.
If you're going to employ this strategy, there are a lot of different ways you can approach it and there are a ton of possible outcomes. My advice is to visit the school you favor first. The two-visit weekend is a double-edged sword because it may generate a bigger offer, but it may also induce an immediate deadline. You want your first choice school to be the one that puts you in that position. Let me put it another way…
School A is your dream school but you decide to visit School B first, and School B exceeds your expectations and you think, 'Yeah, I really like it here. I think I can be happy here for four years.' School B makes you a great offer with an immediate deadline. "We're gonna offer you a full ride, but only if you commit to us right this second." If you accept, you have to cancel your visit to School A. How would you feel about accepting that offer having never gotten to visit your dream school?
Does the scenario I described happen all the time? Nope. It's actually pretty rare. Does it happen ever? Yep. It all depends on how much the coach values you and how much money he has in the budget and his personal philosophy on recruiting. Most times the coach in this position will make you an offer without asking for an immediate answer, but there are definitely some moments when a coach will play big-time hardball.
However it plays out, make sure the coach at the first school knows you're looking forward to seeing the second school; and if and when you get to the second school and that coach asks how you enjoyed your visit to the first school, let him know it was fantastic and that you really loved the coaching staff!
By the way, this whole concept only matters if the schools are genuinely interested in recruiting you. You have to be a serious priority for at least one of the schools. For you to have hand, you need to be valued.
What if there's no deadline?
Some coaches won't attach any deadline to a scholarship. They don't want you to feel pressured and that's good news for you. It gives you the opportunity to carefully consider your decision. It also lets you use that offer as a bargaining tool as you visit other schools. And sometimes… well sometimes there's this thing I'll call a floating deadline. For example…
Let's say you're a goalkeeper and I've just offered you a 50% scholarship with no deadline. However, I also tell you that I made this same offer to two other goalkeepers and if one of them accepts it, I've got to pull your offer. Then it's a matter of first come, first serve. At that point, you've just got to use your best judgment. I've seen some heartbroken players who spent too much time hemming and hawing and trying to keep all of their options open until a floating scholarship offer got gobbled up by another player.
If the coach doesn't give you a deadline, I recommend giving yourself one. Three weeks ought to do it. If you're still in love with that school after three weeks has passed, then what are you waiting for? Sometimes the bird in the hand really is worth a lot more than the two in the bush.
Pushing back the deadline
Once an offer is on the table, the best tool a coach has at his disposal is urgency. That's why coaches use deadlines. The scholarship is the carrot; the deadline is the stick. When we give you an offer, we want you to say yes, and the sooner the better. We don't want you walking around with our scholarship offer in your pocket while you visit three other schools. Our only alternative to preventing that is a deadline.
Another reason coaches issue deadlines is for self-preservation. We all know that there's a very real possibility that your answer is going to be, "Thanks but no thanks." Every day you spend sitting on a scholarship offer is another day we can't offer that money to another player. That turns one problem into a bigger one.
When it comes to deadlines, my advice is to tactfully take the initiative. Early in your visit, let it be known that you'll be making your decision after your visit to such-and-such a school or on such-and-such a date. Outlining your plan like this establishes you as the one dictating the timetable and implies you won't be backed into a deadline. This may cause a coach to rethink any hard deadline he had in mind for you. Then again, it might not. It all depends on the coach and the day. Like I said, everything is on a case by case basis and is most directly impacted by your talent and the coach's needs. The greater your talent, the greater the coach's need.
Coaches overbook the plane
You probably know that if an airplane has 200 seats available, the airline may sell 275 tickets for that flight. Why? Because they know that not every traveler will actually board the flight. A number of coaches take the same approach with scholarships.
Recruiting in women's college soccer has gotten so young it's flat out silly. Offers are routinely made to high school sophomores. If a coach offers a scholarship to a player in 10th grade, that means he has to calculate that offer into the next seven years of his budget. A lot can happen in seven years, and plenty of that will happen before that high school sophomore ever becomes a college freshman. Because the standard coaching kit doesn't include a crystal ball, coaches have to take some calculated risks with their scholarship budgets. Let's do a hypothetical using full scholarships to simplify the math…
You're a college coach with a chance to commit two big-time sophomores that will make a huge impact on your program. These kids are legitimate superstars – national team kids – who can take you to the College Cup. To get them, you'll need to offer both a full ride. The problem is that you only have one full ride left in your budget for their freshman year. What do you do?
What a coach would do in this situation depends entirely on the coach. Some coaches are like Quakers when it comes to their budget projections. Others aren't so squeamish about taking a gamble. In this situation, plenty of coaches would offer up two full rides and cross their fingers that some money opens up.
Some coaches regularly overbook their airplanes by offering out more scholarship money than they actually have in a budget that's two or three years down the road. They have to, because not everyone is going to board the flight. When the tenth grader finally gets to the airplane, the passenger manifest will have changed. Things happen. Life happens. We all know we're going to lose some players, we just don't know who or when. Recruits decommit. Players transfer or quit soccer or quit school or sustain career-ending injuries. It happens every year. Every time a scholarship player leaves, money opens up. But since the coach doesn't know who's going to leave, he doesn't know how much money is going to become available. Complicating this from the other end is the scholarship player who gets injured and takes a medical redshirt year. Now money the coach was expecting to become available gets tied up for another year.
There's no way to predict what'll happen a few years from now, so the bottom line is that coaches gamble. How much a coach is willing to gamble varies from one coach to the next, but eventually each coach reaches the point where he's got to shut down the ATM. The reason I tell you this is because when a coach says he's out of money, he may very well be telling you the truth. He may not only be out of money, he may be overspent by two scholarships. Some parents refuse to believe that the scholarship well ever runs dry, but believe me, it does.
By that same token, when a coach says he's out of money, he may not actually be out of money, just out of money for you. For example, let's say you're a defender and the coach tells you he's out of money. Then two months later you learn he just committed a different player to a full ride. It happens, usually because a coach has held a scholarship back, not for a certain player, but for a certain position. In your case, he was holding money back for an attacking player. It's also not uncommon for a coach to hold back a scholarship with hopes of finding a transfer or an international player. And of course there's the distinct possibility that someone has changed their plans since your visit and money suddenly became available. It happens. All of it.
If you're planning an unofficial visit to a school – particularly one that's a few area codes away – try to find out if you're going to be getting an offer before you buy your plane tickets. Ask your club coach to talk to the college coach. He'll call the college coach and say, "Kelly likes your school and is thinking about a visit, but money's real tight for her family right now. If she comes to visit, do you plan on making her a scholarship offer?" The implied message is that if the coach isn't going to make an offer, you won't be making the trip.
If the coach says 'yes,' then you're in business. If he says he doesn't have any money right now, at least you're not out a thousand dollars in air fare and rental cars. Either way it's good information to have.
Can she get money (or more money) down the road?
This is a pretty common question from prospects who are invited into the team but are offered little or no scholarship money.
The parents know that this school is their daughter's number one pick and they were hoping to get a generous scholarship offer, now they're sitting across from the coach's desk, scrambling to calculate if it's financially feasible. So they ask if it's possible for Kelly to get money somewhere down the road.
I always hated this question because it implied that a family might tie its horse to an imaginary cart and I didn't want to be the one holding the hitch. The simple (and honest) answer is yes, it is possible. It's possible the same way that moon landings are possible. It does happen, but it's not something to pin your financial future on. Very few walk-ons ever evolve into players with significant scholarships. Remember, coaches are already overbooking their airplanes and have money committed to players who haven't even found a junior prom date. Turning a walk-on into a scholarship player isn't factored into that budget.
So many players 'just want a chance.' They're convinced that if they get their shot, they'll prove their worth and parlay that into scholarship money. But when it comes to evaluating their own talent level, so many of those players (and their parents) just don't live in reality. Neither you, your parents/friends/other coaches are reliable evaluators of how you'll fit in at any given college soccer program. Only the college coach gets to evaluate your talent level, and the painful truth is that if you aren't viewed as a scholarship recruit, then you aren't a priority in the coach's plans. That means you'll have your work cut out for you just to get on the field, let alone stay on it long enough to make an impact worthy of a financial commitment.
Unless the coach explicitly says something like, "We don't have any money for you as a freshman, but we'll have some money freed up for you as a sophomore," just assume that there won't ever be money for you. You're better off preparing for the worst.
Coaches do their research.
The question "How much do we offer her?" gets bandied about pretty frantically when a top prospect is coming to visit. It's quickly followed by "How much does she need?"
Part of that speculation is calculating your worth as a player, and part of it is just calculating your family's net worth. Ever heard of Google Earth? If we're thinking about offering you a scholarship, we're taking a look at your house from the sky and checking out your ten-acre estate with the in-ground swimming pool. We've talked to your club coach and maybe your high school coach and we've asked about your financial situation so we usually have a pretty good idea of your need before we ever talk to you.
Don't overplay your hand
I've seen a parent or two lose their kid's scholarship offer. It's typically the parent with an over-sized ego and an inflated misconception of his daughter's value as a soccer player. We offer the kid room and board because that's all we have left to offer. The father – a successful businessman who fancies himself as quite the negotiator – thinks we're bluffing. He's built his fortune negotiating million dollar mergers so a soccer coach is gonna be a piece of cake. He's called three more times since the visit, always trying to squeeze more from our offer. We mention something about getting blood from a stone. So he says that Kelly has two more visits to make and then she'll decide. His tone implies that this is a threat – that we may lose her. Kelly takes another visit and then the dad is back on the phone telling us that University X offered her a full ride and what do we think about that.
Well that's great but we're out of money so we can't match it.
Yeah, you can at least throw in tuition, right?
No we can't. We are out of money.
Look, you guys are gonna have to do better than that. Let's work to get to a number that we can agree on.
We don't have any other numbers. We are out of money.
Kelly really wants to come to you guys but if you can't cover tuition, she's just gonna have to go to University X.
Well tell her congratulations on her choice. We'll consider her offer rescinded. Bye.
Yes, once every blue moon, this actually happens. You've gone through the negotiating and you have your offer. Your choice is to accept it or decline it. Don't hardball it right off the table unless you have a really good back-up plan.
Women's soccer coaches don't do a lot of bluffing. We can't because there just isn't enough top tier talent out there. Coaches are more likely to overpay than underpay when making an offer because we don't want to lose a player who can legitimately help us. As much as we'd like to conserve scholarship dollars, supply hasn't caught up with demand so there's not a lot of low-balling going around.
From dating to married
When a school is recruiting you, you're dating. That means you get to see other people without any serious ramifications. The moment you verbally commit – Congratulations! – you're married. That means you stop seeing other people. Completely. You can call or email the other schools to let them know you're off the market, but that's it. After that, you're in a mutually exclusive relationship. No more recruiting calls, no more visits. Period.
Every once in a while some parent will try to outsmart the system and continue shopping around her daughter because the school she committed to will never find out. Well, I got some news for you: there is, in fact, some honor among thieves. Even though we compete against one another, we've also been known to help one another. School A will call School B and ask for a favor. School B will grant the favor because the coach knows that somewhere down the line, the roles are going to be reversed and it'll be School B that needs the favor. The simplest example I can think of is how we all trade scouting reports each week. We may be competitors, but we also have to co-exist. And not for nothin', but a lot of coaches are actually very good friends.
Additionally, there's this code amongst women's soccer coaches that says when a player verbally commits to a university, everyone else has to back off. And we're pretty good about obeying that code. A coach who breaks the code is labeled as a cheater. And no one wants to be dragged into a bad reputation by some whacko mom who's trying to game the system.
Here's a situation we encountered a few years back: We picked up a sophomore we were really happy about. We offered a full ride and she accepted and all seemed right with the world. But her mom thought she would keep playing the game to see what else was out there for her daughter, so about a week later she reached out to another university saying that her daughter was interested in that school. That coach said that he heard the girl had already committed to us and therefore he couldn't talk to her. The moment he got off the phone with her, he called to tell us what was going on. We pulled the offer.
Part of the recruiting process is deciding whether or not we want to deal with you (and your parents) for four years. Stunts like this make that decision really easy. Don't underestimate the coaching network. It's not as cutthroat as you might imagine.
The Fit
My final piece of advice: Find the school that's the best fit for you – academically, socially, financially, and of course, athletically. That's ultimately the objective. Don't let pride or fanaticism lead you into a choice that you'll regret for the next four years and beyond. When it comes to soccer, the one thing that 24 years of college coaching has taught me is that you're going to be much happier playing college soccer than watching it. Game days are no fun when you don't get on the field. You've dedicated your life to becoming a great soccer player. If you genuinely love the game – if soccer is truly your passion – go to a school where you'll have a realistic chance to play. You'll be thankful you did.

If you enjoyed this entry I hope you'll try my books. Just click on a cover image below.
Concussions - Gettin' Jiggy
Wednesday, September 2, 2015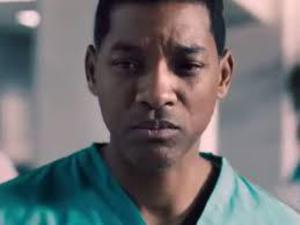 Will Smith has a new movie coming out and it may be the highest grossing Public Service Announcement of all time. The film is called Concussion. Can you guess what it's about?
Congratulations to everyone who answered, 'Concussions!'

Yes, the movie is about concussions, and if NFL Commissioner Roger Goodell watched the same trailer I did, he's probably thinking that retirement looks pretty good right about now. Will Smith plays forensic pathologist Bennet Omalu who discovered a neurodegenerative disease in the brains of football players. Omalu's discovery was the smoking gun evidence the NFL was hoping to avoid and then quash amidst an avalanche of lawsuits from its former players.

Concussions have become the injury of the millennium, and the NFL has a lot to do with that, albeit begrudgingly. It's collection of damaged alums, combined with Dr. Omalu's findings, have pushed the concussion conversation into the national conscience. Sports Illustrated's 2012 piece on Jim McMahon was a whopper, detailing the human cost of a brain that's been treated like a battering ram. HBO devoted several episodes of Real Sports to the NFL concussion controversy before releasing an episode this summer that focused on a teenage female soccer player whose life has been dramatically altered due to a concussion. And that's what we're beginning to understand… concussions aren't like other injuries that get treated, healed and are never heard from again. The 'rub some dirt on it' philosophy doesn't apply. A concussion can stay with you like a shadow, and it can utterly dismantle your quality of life – or, in some cases, just your life. Such was the case of Junior Seau, the NFL icon whose suicide was attributed to a career of repetitive shots to the head.

Soccer stars have stepped forward to champion concussion prevention. Brandi Chastain has been a vocal proponent for eliminating heading from youth soccer for players up to fourteen-years-old. Goalkeeper Briana Scurry, who suffered a career-ending concussion, is now a concussion-prevention advocate. These days, concussions are frequently in the sports spotlight, and for good reason.

Concussions hit more than four million Americans each year – and those are just the ones that get reported. Many remain undiagnosed. And it's not just a football problem. The occurrence of concussions in soccer is remarkably high. Soccer ranks only behind football in the amount of concussions sustained and it is the leading sport for concussions in females. A recent lawsuit against FIFA and US Soccer claims that in 2010, 50,000 high school soccer players suffered concussions. 50,000! To make matters worse, once you sustain your first concussion, you are two to three times as likely to sustain subsequent concussions.

And when Will Smith hits theaters this Christmas, soccer moms from coast to coast are going to be rethinking the athletic endeavors of their children. And honestly, I don't blame them.

Pushing concussions into the spotlight is turning out to be a very good thing. It's giving people the chance to make educated decisions. It's creating technologies that will keep our kids safer. No one can be happier about the movie Concussion than Unequal Technologies, a company devoted to preventing them. Unequal is already a mainstay in the NFL and NHL, and they've recently moved into the soccer market with their Halo headgear. If you watched any women's soccer this summer, a Halo is what US defender Ali Kreiger wore on her head while she was busy winning the World Cup. Mexico's top talent, Charlyn Corral, also donned the Halo, as did a handful of others. By gearing up on the biggest stage, these stars are making protective headgear socially acceptable on the soccer scene. And oh by the way, if anyone tries to tell you that you can't get a concussion from heading a soccer ball, they are grossly misinformed. I've seen it happen firsthand on multiple occasions.

Okay, let me also say that at least in the realm of women's soccer, coaches have to bear some of the blame. We haven't done our players any favors when it comes to teaching proper heading technique. The fact of the matter is that most girls don't know how to head a ball properly. Proper technique goes a long way to minimizing the ball-to-head impact. When it comes to technique, a player should head the ball; the ball shouldn't head the player, and too often, that's what happens. Proper technique is not only safer, it also makes heading a lot less painful.

Incidentally, if you're going to teach a heading session, I highly recommend using partially deflated soccer balls, or even some type of Nerf-like substitute. And if you want to make a million dollars, come up with the head-safe ball – something that looks and feels an awful lot like a regular soccer ball but is much safer for training headers. Believe me, I've thought about it.

In addition to head-to-ball technique, there's also the matter of body-shape when challenging for a header, particularly from a goalkeeper's punt, and the percentage of female players who do this properly is close to zero. Now we're not talking about ball-to-head contact; now we're talking skull-to-skull contact. Let me explain…

The opposing goalkeeper punts the ball and you're going to challenge for it. The attacker right in front of you is also going to challenge for that ball, and she's going to try and flick it on past you. When she does this, she's going to snap her head backwards, right towards your face.

Most players on the defensive end of this challenge do nothing to protect themselves. They simply square their shoulders to the attacker and jump straight up hoping to win the ball. Then the attacker snaps her head back and the back of her head slams into the defender's face. It happens all – the – time. Poor body-shape has led to a whole lot of head injuries.

When challenging for a punt - or any ball where the attacker is posted up in front of you - don't go up square; go up sideways and use your arm to build a cage. Use that arm as a barrier between the attacker's head and your face. It's hard to explain in print, so I'm including a picture that compares reckless technique to safer technique. Notice the male player in the red jersey. You can see he's turned sideways and is using an arm to build a protective cage. That's what it's supposed to look like. Unfortunately, more often than not, our players seem to model the torpedo technique from the other photo.

Watch an EPL game this weekend. You'll see players regularly employing this safer technique. Why? To protect themselves! For the welfare of our players, coaches need to learn to teach this method of challenging for headers. It's just one more way to keep our kids safe.

And oh by the way, when I say that most girls don't know how to head a ball properly, I'm not implying that most boys do. Boys may be just as uneducated as girls, it's just that I've rarely watched a boys game over the past two decades. I hope you'll forgive me.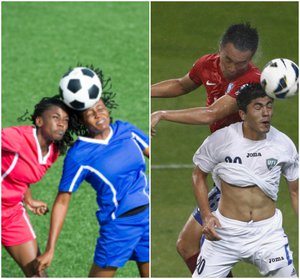 980 Minutes
Tuesday, October 1, 2013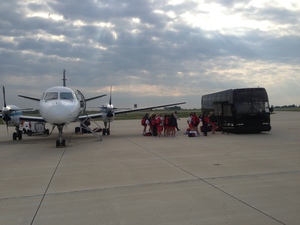 On Saturday morning we took our three points and skedaddled out of Columbia on a charter flight to Lexington for a Sunday match against the Kentucky Wildcats. There's a lot I love about charter flights, but the way that the plane parks about 30 feet from the bus we have to board is near the top of the list.

Jill Maloney is one of our goalkeepers and she certainly leads a life less ordinary. In addition to traipsing across the Atlantic Ocean every few weeks to represent Ireland at the U-20 level, Jill has also written a book, been an NFL Pass, Punt and Kick finalist, and was a nationally ranked Monopoly player (who knew, right?). She also has an IQ that dwarfs 99% of Americans, so her sense of humor is on a slightly different plane than most people.

Anyway, so our bus is rolling through Kentucky when Jill and Kevin Copp delight us with this exchange:

Jill: We're in Kentucky! We have to eat at a KFC! It's a bucket list thing… And it literally comes in a bucket!
Kevin: Yeah, except here it's just called FC.

Ah yes. It's the little things really. Speaking of food…

I had survived two gluten free travel days, but our lunch stop at a little sub shop was a bit more challenging. Sub shops aren't big on gluten free options. Something about the bread, I reckon. It was not my favorite meal of the trip as I was relegated to scraping the meat and cheese off my roll. Wasn't a whole lot of meat to work with. As it turns out, when it comes to subs, the bread is a pretty important part of actually filling you up. By the time dinner came around that night I was ready to eat my arm.

And oh yeah… From the files of what-a-small-world… we ran into the UAB women's soccer team in that very restaurant, as they had stopped off on their way to play the Thundering Herd of Marshall University. We both have a lot of Atlanta-based players on our rosters, so it was a reunion of sorts.

A few weeks ago I wrote an entry called Hero Hawk about an experience we had down in Texas where our trainer, Hawk, had to administer care to a diabetic woman who had passed out in front of a shopping center store. What I didn't tell you was that when we were exiting the airport at the end of that trip, we encountered a woman bleeding profusely at the bottom of the escalator. It seemed like Hawk was a medical emergency magnet. The good news for everyone else was who crossed our path was that Emily was coming off maternity leave two days later to resume her role as our trainer.

Then, a week later, Wayne went down before our match with Furman and we were already thinking what a strange year we're having. I hadn't encountered three non-soccer medical emergencies in my entire career, and suddenly we had three in a week.

Well wouldn't you know… On Saturday night, we're eating at a Texas Roadhouse when a woman passes out right in the doorway to the private room where our team had been seated. This time it was Emily's turn to serve as the heroic first responder and she handled the situation like a true pro, keeping everyone calm and administering care and getting the woman back to consciousness.

Four of these things in a month? Like I said, strange year.

As for the Kentucky Wildcats…

This was a tough weekend to prepare for because we were facing two opponents with very different styles, and both of them are very good at what they do. On the bright side, UK plays very much like we do. They're patient. They like to get the ball on the ground and string some passes together. They are the closest thing we have to a twin in the SEC, so we felt a little more comfortable seeing as how we train against ourselves four days a week. (Wow. I really hope that last sentence made sense to you.)

To accommodate the television coverage, the start time was pushed back to 6:30 P.M., and the weather was cool and overcast, so it wouldn't be a 'typical' Sunday game in the SEC. Still, it was in fact a Sunday game and if there is one thing this league has taught me, it's that it's really difficult to win on the road on Sundays. Especially against a very good team.

As for the game… we expected it to be very even, and it was pretty much a dead heat. Both sides had some runs of momentum, but legitimate scoring chances were few and… well, they were just few.

Our best attacking stretch came early in the second half, but the only real chance we had was Gabby Seiler's shot from the top of the 18 that hit the crossbar.

Okay… I started writing this entry like five days ago so the statute of limitations has well since expired. During the fall, because the schedule is so full-speed ahead, if a project falls behind schedule, that's usually the end of it. It's sorta like dropping your keys over the side of the boat. Those suckers ain't gonna resurface.

But this one is a little different because I actually feel obliged to write about the UK match if for no other reason than we lost. I don't want to be the guy who only has something to say when things turn out well. So I plan on giving Kentucky equal time. Sort of.

Here's the thing… we had some technical difficulties producing a DVD of the match so I never reviewed it on video (another project that has slipped to the ocean floor), and my memory of a match pretty well resets itself as soon as we play the next one, which we have. My point is this, I really don't remember much about the Kentucky game other than what I saw on the highlight package, so I'm relegated to providing the seriously abbreviated version.

I remember it was a heckuva game against a heckuva team. Both teams had about an equal share of the ball and neither team produced an abundance of scoring opportunities. It was more or less a midfield slugfest. Our best run of play was the first fifteen minutes after halftime as we managed some sustained pressure. The best of our chances came from the foot of Gabby Seiler from 18 yards that the UK 'keeper managed to momentarily pin against the underside of the crossbar before pouncing on the rebound.

There was very little separating the two teams… save for one moment. One of UK's attackers gobbled up a failed clearance, carved herself a window to shoot, and slotted a shot just inside the post to Woody's left. It was the game's only goal, but it was enough to end our 9-game win streak as well as one other streak that I had been reluctant to mention. It was the first goal we had given up during the run of play all season. Texas scored on a free kick and a corner kick. Charleston netted a penalty. No one else had scored until that goal in the 71st minute. We had opened the season with 980 scoreless minutes in the run of play. It might not be a record for some teams, but it is surely a record as far as my career is concerned.
And since I've got to scoot out of town to recruit on Monday, let me save myself the stress of another uncompleted project by adding that we also lost to Alabama, 3-2, on Friday night.

Congrats to the UGA football team and coach Mark Richt on another amazing victory in Knoxville! Go Dawgs!

I apologize for the haphazard nature of this entry. I'll try to do better next time.


The Courage of Jill Costello
Sunday, January 16, 2011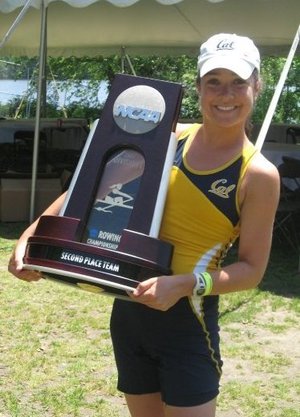 Sorry for the delay since the last post. You may think that the recent dearth is indicative of the site losing steam, but I can assure you that is hardly the case. On the outside the Poet may seem serene, but under the hood a lot has been happening as we move forward to a newer, better Poet.
For starters I wrote a book. Yep. Took me three days. Okay, it's no Moby Dick, but I can assure you that many a soccer coach (and hopefully some players) will be thankful. I think it is the skinniest yet most useful soccer book ever penned. A bold statement, yes; but I assure you that it is a fluff-free, pure nuts and bolts handbook for real soccer solutions. But let's come back to the writing of books thing later.
In addition, I've been planning a major overhaul to soccerpoet.com that will bring new life to the site. Now all I need is a second mortgage to afford it. I am hopeful that in a month or two I'll be able to offer a better product. Poetheads (be certain to include both 'e's if you ever use that term) can be divided into two groups. There's the Xs and Os group that is soccer, soccer, all-the-time soccer. And there are the readers who just enjoy being along for the ride. The problem is that each group is left sifting through the other group's stuff to find what they're looking for. So I'm hoping to do more to accommodate both groups by dividing the site between the soccer addicts and the people who I'd like to hang out with. Anyway, with any luck, big changes are a-comin'.
As for the book… this latest creation leaves me with three books in the can with a litany of other unfinished projects and a growing sense of frustration about said place in that can. Writing a book isn't enough. Anyone who puts in the time to author an entire text, especially the part where you have to re-read and re-write a dozen times, needs to see the finished product. And I have yet to do that.
I've come close and am now closer still, but once you finish writing and rewriting, there's a whole 'nother level of work still ahead that I have no interest in doing but am obliged to do for my own mental well-being. It's like the more you have, the more you have to do. Buy a big house? Gotta clean it. Got a big, beautiful yard? Gotta mow it. Got a new digital camera? Gotta download the software and then utilize its many features to maximize your purchase. And if you write a book, you gotta get it to market.
I am promising myself that I will not begin any new projects until at least one of these things is actually a book in book form with a price tag and a picture of me in the back jacket. If nothing else it will save me the frustration of going from three unpublished books to four, and that's good for everyone.
So Athens got hit with 8 inches of snow on Sunday and the schools have been closed all week – as if I needed one more reason to love the south. I was surprised that the schools were closed yesterday; amazed they were closed today; and utterly mystified that they are shut down again tomorrow. I'm not sure why southerners are allergic to snow, but they treat it like napalm down here. I mean snow is only a hazard when the roads remain icy. When you can see nothing but pavement, which has pretty much been the case since Wednesday, it's okay to drive. And it's okay to drive without tapping your brakes every ten feet. Just sayin'.
We were supposed to begin training on Tuesday but if you check out the new pics, you'll understand why we've had to postpone. Sunday night's snow was followed by freezing rain on Monday, giving our fields the glassy look of first period ice at the Wachovia Center. (Okay, a quick note to southerners… first period ice is a hockey reference. Same goes for Wachovia Center.)
Upon realizing that this entry was utterly boring and pointless, I was one click away from dropping it into the recycle bin. That was moments before I picked up one of the many Sports Illustrateds littering my floor that I haven't yet found the time to read. And that's when I came across the story of a Cal coxswain named Jill Costello. I don't want to spoil the story for you, not even a little bit, so I'll refrain from offering any details. That said, I urge you to pick up the November 29, 2010 issue, the one with Michael Vick on the cover. The story, The Courage of Jill Costello, begins on page 65. I highly suggest that you get your hands on the magazine version if at all possible. In your hands, without the clutter of a commercial website, it will make for a more intimate reading experience and you'll be thankful. (If you insist on clinging to the computer age at all costs, you can read the story here.)
Get that magazine. Go to a place where you can remain undisturbed for twenty minutes. And bring a box of tissues.
Jill's story evoked such a cluster of thoughts and emotions that I still can't decide where to begin. So I'll just begin here.
Sometimes when I feel jaded I'll begin to doubt the value of sports. Even after 20 years of paying my bills, sport still leaves me wondering if we don't pay too much attention to a group of people chasing down a ball or a puck. Sometimes I get worn out by all the attention paid to absurd salaries and professional athletes who get to live above the law and I ask myself how important can it really be. And I think about all those people, those non-athletes, who are convinced that sport is a childish triviality that we've chosen to magnify beyond any reasonable degree of practicality. And I'll wonder if maybe they're more right than wrong.
And then I'll read a story like the one about Jill Costello.
And then I feel sorry for them.
I feel sorry for them because they'll never truly know the power of team. They've never experienced the struggle, the gestures both real and symbolic, the ultimate satisfaction of giving one's total self to something much bigger than the individual, the moments of agonizing surrender that can be erased by a moment of magnificent inspiration that will make excruciating pain instantaneously bearable and make the impossible materialize right in front of our eyes. Because those are the moments that give monumental value to sport.
Too often those stories never see the light of day. They aren't shuffled to the bottom of the pile – They never even reach the pile. Instead we are inundated with stories of millionaire criminals and egomaniacs who chase the spotlight for doing nothing more than the job that is expected of them. And most of the time there just aren't enough column inches left over for a story like Jill's. Then again, once in a while, as readers, we just get lucky.
I am worn out with Tiger and Brett and Michael and LeBron. I really don't care if Kobe wins another ring. Those stories will never inspire me. But the story of a 110 pound girl sitting at the front of a boat, in a sport that I haven't the slightest interest in, reminds me what is truly great about sport.
Each year I debate renewing my subscription to SI. I'm always four or five issues behind and nagged by a sense of obligation to make up ground. Sometimes it seems like a minor aggravation that I can easily do without. Then I read a story like the one about Jill Costello and her teammates and I realize that the magazine has just paid for itself.
Do yourself a favor. Read that story. And when you're done, you'll probably feel an overwhelming need to start googling to learn more about this amazing, heroic person. I suggest you just start here.
Part II - 20th High School Reunion
Monday, October 23, 2006

"...that MIG really messed him up."
- Top Gun

That quote from Top Gun was the only thing I could think of when I said my last goodbye, to Scott (Scott has always been my last goodbye), and headed off campus and back for the Newark Airport. That MIG was my homecoming weekend, and I had one drive and two flights to sort out all that was going through my head... and through my heart.

On the flight from Newark to Atlanta my pen took over.

One photo. That's all I wanted. I hadn't been back in twenty years. Not for any good reason mind you. There was nothing traumatic keeping me away. I just never went back, that's all. I would have gone back even without the photo, but since the opportunity was going to present itself, and it might never again, I wasn't going to let it slip by.

On page 72 of the 1986 edition of the Hun School of Princeton Yearbook is a photo of three boys. The rest of the senior class had their photos taken individually. But on page 72 from left to right you will see Tad, Scott, and Dan. There is an old stone banister with old stone spindles (our school had a very Ivy League feel). Tad is sitting on it facing the camera, a white hat in his hand. Scott is standing slightly in front of the banister, hands in pockets. And I am seated on it, arms resting on knees pulled up to my chest, a semi-profile posture. It is a picture of three boys in October of their senior year; three boys very content with the way life is; three boys happy to never hurry change. And at least one who wished change would never come.

We were kings. We would set the new social world order. The class of '85 had vacated their thrones. This was our nine-month term in office, arrived at the same way it would eventually be absconded, via default. Like all the kings that had gone before us, we had literally waited a lifetime for our one year of celebrity inside this magnificent bubble. Yes, for the time being, we really were kings.

The funny thing about it, for all the things I got wrong in high school, there was one nail I hit right on the head. In the fall of 1985 I loved where we were. I loved everything about it. We were a group of friends, impermeable. School was the excuse that brought us together each day. It was more of a meeting place. But life, the important part, was being steered by the sense of community.

Many had promised that this was going to be the best year of our lives. I just happened to know they were right. And as the best year of our lives unfurled before us, almost from the very second we finished eleventh grade, I was already desperately fearing its end.

If it were up to me we would go nowhere. Time would stand still. We would spin our wheels on the cosmic treadmill of time, taking step after step, but going nowhere in particular. We had a lot of classmates determined to forge ahead to become doctors and lawyers and investment bankers. As far as I was concerned, the future was my enemy. This was as good as it was going to get. I realized then that Scott and Tad and Dave were not only my best friends, they were the best friends I was ever going to have. I didn't need anything more. I was loving the journey and terrified of the destination. I wanted everything to stay exactly as it was. Forever.

And you know what... I was so right. Graduation... What a scam! That's why they make such a big deal about it – putting everyone in fancy robes and marching in a distinguished procession, bagpipers and all that, disguising it as some major accomplishment everyone should strive to reach. They have to sell it. If they didn't, no one would ever leave. Okay, the smart ones with the 1600 SAT scores would leave to become doctors and such. But the even smarter ones would stick around.

It was crazy being back. Have you ever tried to negotiate a conversation that starts with, 'So, what have you been doing for the past twenty years?'

'Well, the day after graduation I slept in 'til about ten... Didn't really get much done that day, but the next day was really great because we loaded up the Monte Carlo and headed down the shore...'

Looking back, I can only smile at our naivety. We thought we were the cat's meow. We thought we knew better. We thought we were ageless and bulletproof. We were wrong.

Time takes it's toll. On Friday night I was out with ten or so friends and I thought, 'Class of '86? We look like the class that ate the Class of '86.' At least we've been well fed. It's true. Time waits on no one.

One of the things that really fascinated me was how, even after all this time, everyone slid right back into their old roles. These roles are not officially defined. They are just a bi-product of who we are. When we come together, the roles find us. I think that's what makes for a successful group dynamic. A group is like a puzzle. If the pieces fit well together, the group dynamic will be good. Jingo is still the connector, the social leader. Kearns is still his advisor. Dave is still the protector. Tad is still the voice of reason. Scott is still the comic relief. And I am still Scott's set-up man. We all have value. We are all cogs in the machine. Without any one of us, the machine doesn't operate at maximum capacity.

The celestial sledgehammer of the weekend, the one thing that genuinely knocked the wind out of me, came when I didn't recognize my good friend Susan. That's not the weird part. This is. Susan had a daughter right out of college and the daughter is now in eleventh grade. I swear to you that if I had stumbled across this girl in a briar patch in Hoonah, Alaska, I would have known who she was. She is the spittin' image of her mother in 1985. It was a turbulent trip in the wayback machine. For a second I was in another decade looking straight at my good friend on the same ground I had seen her many times before. If you've ever bumped into a sitcom actor, you know what I mean. You're so familiar with that person's character, he's been in your living room so many times, that your reflex is to treat him like someone you know, so you say hi. That's what it was like. For that instant I felt like I was supposed to be talking to the daughter and not her mom.

I spent most of my time with my two very best friends, Scott and Dave. The three of us had gone to school together from sixth grade through twelfth. We could have filled up the next seven years with stories from those first seven years.

It's sad not having any physical daily interaction with Scott and Dave. I miss their physical company, their physical influence. Just being bored together used to be a great time. We could be bored together all day and we were still going to talk on the phone that night. Phone calls now are all catch-up. There's no shared activity for us to recap each night. There's no making plans for tomorrow. There's no hijinx. There are only descriptions of what our lives look like.

Saturday night was the main event – a dinner and dance attended by probably 200 people (about 30 of us were 86ers). We had an absolute ball. One of the night's events was a class photo for each class that ended in a 1 or a 6. Let me tell you, anyone who watched the photographer struggle to get thirty goofballs organized for one photo would wonder how we ever did manage to graduate. That photographer would have had an easier time talking a grizzly off a carcass. We were not cooperating at all, but only because we made no effort to actually listen to her. She was obviously stressing out. I pitied her, but only because I imagined she had to go through these antics with every group, each group thinking that it was the funny one. Other than that I didn't care. This was our night. She was just going to have to deal with it.

We said a lot of goodbyes late into the night. I set my alarm for 7 A.M. For me there was another matter that needed tending to and I wasn't going to sleep through it. I needed to harass some friends with wake-up calls. On Sunday morning at 10:30 A.M., Scott, Tad, and I converged once more on campus. As fate would have it, Scott's fiance Laura happens to be quite the photographer.

It took us a few minutes to find the exact spot. Funny, because all three of us were convinced we knew where it was. All three of us had different spots in mind. And all three of us were wrong. But after some surveying of the landscape and comparing it to our yearbook, Tad solved the mystery. We gathered at that old stone banister, from left to right, Tad, Scott and Dan, and Laura snapped away. No longer kings. No longer boys. Just three really great friends with a photo for the ages.

Part I - 20th High School Reunion
Tuesday, September 26, 2006
This entry originally appeared in my previous blog. It was one of the most popular entries so I've reposted it here.

Steele popped by the office today to kill some time. She asked, "Coach, what were you like in high school?" When you're closing in on forty and someone serves that pitch over the plate, you're going to swing for the fences.

I went to a prep school, which among its numerous distinctions, wins the award for most pretentious sounding: The Hun School of Princeton. Just saying that name makes you feel entitled to a fiefdom. If you've ever seen Dead Poet's Society, well that's what my high school looked like, except we were (thank heaven above) co-ed.

Demographically, Hun was more like a small college than a high school. We had day students and boarders. The student body was very spread out. Even the day students came from an area that extended out about forty-five minutes in every direction. The boarding students came from all over the U.S. and the world. I have friends who went to public school in Trenton and never moved away. They step out the door to get the morning paper and run into half of their graduating class. It's not that way at all for Hun graduates.

Last January, Billy Kearns, one of my old high school buddies called. I hadn't spoken to Kearns since oh I don't know... 1988? Kearns asked if I would be our Class Ambassador as our 20th reunion was approaching. Let me be perfectly clear on this: In no way, shape or form did I agree to accept the position.

For starters I didn't think I'd be able to put in the time that would be required to do the job properly. Plus I was never one of those 'connector' types in high school. I had my small inner circle of friends, and my slightly larger outer circle of friends, and a few on the periphery, but I was never one of those people that socialized with everybody. I was never one to go out of my way to meet someone. I was bad with guys and worse with girls. I'm still that way. I develop relationships one of two ways. Either you come and talk to me a few times or we're put in a situation where we're frequently around one another – like on a soccer team. It's not that I didn't care to meet new people. I've just always been socially awkward. Regardless, I wasn't the best pick for the job.

I tried to decline outright, but my friend kept after me. So to get off the call I said I would consider it. But he would have to get back to me with a job description before I made any decision.

So a few months go by and I realize I never heard back. Maybe he forgot about it. Maybe he found someone else. It was a relaxing feeling. One less thing to do. Then, because I suddenly remembered what my friend was like in high school, I had a sudden and overpowering case of 'AW CRUD.' I scrambled to the phone thinking I might be able to pre-empt the inevitable but knowing deep down that reality held something far different. I called the alumni director of my high school (who I used to ride the bus with) and the first words out of her mouth were, "Thank you for being the Class Ambassador."

I said, "Janine, I never said I would do it."

She said, "Oh. Well the new issue of Hun Today (our alumni magazine) just went out and..."

I didn't need to hear the rest. It was in print. That made it true. Kearns had stung me. I had officially become the Class Ambassador for the Class of '86. Yay.

A committee was formed. MIAs were located. Invitations were sent. I've put out a couple of e-mails and made some calls, but I'd been avoiding actually thinking about the deeper ramifications. Now time is running out. I bought my plane ticket today. I can't escape it any longer. Soon I'm going to have to face a few facts. One is that the best part of life is behind me. Another is that it ain't coming back.

I spoke with one of my very good friends / classmates tonight. Her name is Terri. We've known each other since eighth grade. We also rode the bus together. Terri was the first girl I ever called, also in eighth grade, and talk about sweating bullets... I just stood there with that phone in my ear, wrapping myself in and out of the cord (phones used to have cords), saying hardly a peep, just stammering the occasional umm. I remember it like it was this morning. Her best friend from her old school, Traci, was there, and they were laughing because I couldn't think of a darn thing to say. I was the really stupid boy on the other end of the phone who was so socially inept that it made for great amusement. They were just snickering away. All I could really think was, 'For the love of all things holy, why in the world did you make this call?'

Terri and I started talking on the phone more regularly and I actually got good at it. Before long we were talking every night, usually for hours at a time. This went on for years to the point that I still remember her phone number, a number I haven't dialed since circa 1987. We stayed friends throughout high school and for a few years into college. Traci and I eventually dated for a few weeks right around graduation. College came. College went. And twelve years had passed since Terri and I last spoke.

The last time I went back to my school was in January of 1998. It wasn't for a reunion. I happened to be in the area recruiting and just popped onto campus for a few minutes. I also visited the homes of some of my friends' parents and I was bombarded by sensory overload. I visited Jingo's parents. Jing and I had been great friends and teammates since eighth grade and went on to be college roommates. His parents invited me inside and as I was sitting in their living room, I experienced this 'thing' that I could never accurately describe. It was almost dreamlike, except for the tightening in my chest. Sitting in that living room triggered all of these memories that, had I never returned to the scene, would have been forever lost to me. People, places, moments – all of them buzzing through me. It was like being in a Star Wars movie, with warships firing those lasers all around – but the lasers were memories. And none of them were missing me. Each one was a direct hit and they were coming so fast and so frequently that I couldn't make room for all of them in my head or my heart. It physically hurt. I mean that. I thought I was having a heart attack. I was trying to hold it together, but I was going nuts. In this quiet living room in this beautiful neighborhood, I was having one of the most intense moments of my life. It was like the X Games brand of nostalgia. I've never experienced anything like it, before or since. But I know that's what is awaiting me once again when I come face to face with my past.

In high school I was convinced I would conquer the world. But I never did. I never will. That's been the easiest part to handle.

As I looked at that yearbook, the first thing that struck me is that I am now older than most of my teachers were. That's a strange frickin' feeling let me tell you. How in the world did that happen? When did I become older than my English teacher? Try digesting that one from out of nowhere. That'll throw some perspective into your life.

I looked at all the yearbook photos, but I couldn't bring myself to read all of the notes from my classmates. I started reading some of them, but I couldn't bear to finish. I couldn't bear to get to the part that said let's stay in touch, friends forever, call me this summer, I love you. Because I know that I never, not once, called some of those people. And for the life of me I have no idea why. These were amazing people. Maybe I just assumed they would always be there; that the bonds could remain without effort; that somehow, someway, circumstances would all collect us together again under the same roof and we would just pick up where we left off. Ummm... That's not actually how it works.

Terri said that when we graduated, she would never have imagined our group of friends drifting apart. I guess every class feels that way. I imagine every class thinks they're different; that their bond is stronger than those that went before them; that they would do what the others could not. I know we did. I mean we really were a very tight group. And I guess that's why our parents tried politely not to laugh at us. They lived every day in a place where we had not yet been... the R word... the Real world. And as a sixteen year resident of the Real World, let me tell you, this neighborhood ain't what the agent promised me.

I'm not too sad about not conquering the world. My dream was to play pro soccer. I didn't get there, but I got my trial, and on that day I didn't leave any bullets in the chamber. I left the field with my head held high. No regrets about that.

I'm just sad that I'm old. I'm not saying that I'm decrepit old. I'm just not young and involved anymore. When did that happen? When did people stop watching me hit a baseball? When did the cheering stop? When did cheeseburgers start making me fat? I was a rail back in high school. I couldn't for the life of me break a buck seventy when I was seventeen. Now I'm over the 200 pound mark and if I so much as look at a cupcake Jenny Craig unleashes a squad of storm-troopers.

You're bulletproof when you're young. I miss that. I miss testing our boundaries. I miss failing without any real consequence. I miss sneaking onto the back bumpers of cars and letting them tow us down a snow covered street. I miss the bonfires down the shore and the parties in my basement and concerts at the Spectrum. I miss sneaking out of the house at 2 A.M. to ride around and do nothing in particular with friends. I miss pool-hopping and our three-man slingshot which was the equivalent of an RPG for water balloons. I miss sneaking the boarding students off campus, and then sneaking them back on. I miss trying to borrow a 600 pound pig (ask me some time). And I miss the comfort of going to bed at night knowing that when I wake up, I'm going to see my very best friends, and thinking that that is how it is always going to be.

I also miss not having the answers. I miss the error of trial and error. There are very few awe-inspiring adventures left in my life. I mean back then, just navigating our way from Trenton to Long Island for a graduation party was an epic adventure. There's no mystery in getting lost any more. There's no romance to it. These days it's too easy to find my way back. Let me tell you, getting lost with a group of friends is one of the most satisfying adventures life offers. (If you are in high school, I recommend that you refuse to use Mapquest or a GPS. Someday you'll thank me.)

I miss being terrified of talking to a girl on the phone. I know that there will never be another girl in my life who will make my heart jump into my throat when she calls. I know that there will never be another girl who I'll be afraid to talk to. There will never be another girl who I will ask a friend to do recon work on. Those mysteries have all been solved. Those things that used to be life's daily Christmas presents are all unwrapped. Life is easier now, and I hate that.

I've been talking to a lot of my classmates lately and to a person we agree that if given the chance to do it all over again, we'd do it right now, we'd do it yesterday, no questions asked.

George Bernard Shaw once said that youth is wasted on the young. And it is. I mean, if I could do it all over again knowing now what I didn't know then... I mean, Holy Cow! But I watch our student-athletes, not just my players, but all of them, and they all carry themselves with an air of invincibility. Part of me is jealous because I once had that. But a bigger part of me just roots for them. This is their time and you just want them to squeeze every drop of juice from that orange. It's got to be so great to be them. And you just have to hope that they know it, and that they don't waste it.

I think about Terri and the others and all of the great moments in their lives that I never got to be a part of, and how many important moments in my life I wish I could have shared with them.

What's really funny is that when we met, Terri's best friend was Traci, and mine was Scott. Each one of us has literally traveled thousands of miles and met thousands of people since eighth grade. Funny thing. Terri and Traci are still best friends, as are me and Scott. And pretty much everyone else has drifted away. And as much as I'd like to make it otherwise, that toothpaste ain't going back in the tube.

Okay. I'm going to hang myself now. Enjoy your day.
Got a comment about this blog? Contact me.
Our Bumper Sticker
Monday, November 30, -1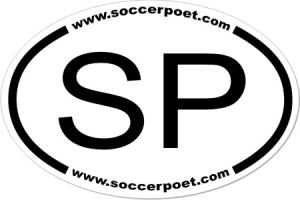 After about 30 minutes in development, here is the official Soccer Poet bumper sticker! I only had enough money to make like a hundred of them, so we may as well call them limited edition collector's items. They look great on your car, your friend's car, your skateboard or that fridge in your dorm room.
UPDATE! Want one? Just email me your address and either a review of Soccer iQ or a pic of Soccer iQ in some interesting setting, like on your team bus... or on top of Space Mountain... or next to the big fish you just caught... or in front of a gorilla. Just make sure the cover is clearly visible. Even if you didn't like the book, you'll still get a sticker. If you promise to put at least one in public, I may even send you two.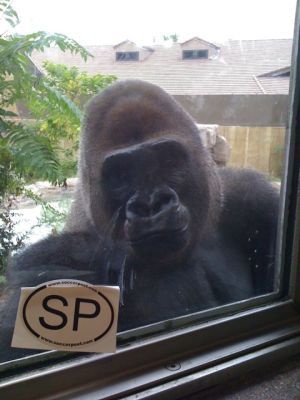 Soccer iQ - An NSCAA Soccer Journal Top 5 Book of the Year!
Monday, November 30, -1
Soccer iQ - The first great book for soccer PLAYERS

Do you want to be a smarter soccer player? Then read on.
I've written a book for you. It's easy to read. The chapters are short. And best of all, it will immediately make you a better, smarter soccer player.
I've spent the past 22 years cataloging the most common tactical mistakes in youth, high school and college soccer. Soccer iQ addresses these mistakes. Each chapter presents a situation, tells you the mistake most players make in that situation, and then gives you a better solution. If you think that this book won't help you, let me tell you why it will…
Soccer iQ is filled with the same things we teach at the University of Georgia where our roster includes a lot of players with the words "national team" on their resumes. If they can make these mistakes, there's a pretty good chance that you can, too. Right?
Look, this book isn't for everyone. If you're not genuinely interested in becoming a better player, then save your money. But if you are serious about improving, this is going to be the best ten bucks you'll ever spend on soccer.
Read Soccer iQ and learn about: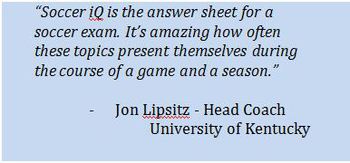 The 3-Step Rule

The Impossible Pass

Judging Headers

The World's Dumbest Foul

The value of the toe ball

Playing from a spot

And many, many more
There is also a bonus chapter on recruiting! Learn how to get and keep yourself on the radars of your top universities while avoiding the mistakes that will make a coach cross you off his list.
Do you want to improve? Do you want to be a smarter player? Do you want to win more games?
Then click the picture above to order today!
Soccer iQ - Don't just play the game. THINK IT!
Monkey of the Day
Monday, November 30, -1
Subscribe to Soccer Poet!
Monday, November 30, -1
We want to know who our reader's are! Please take a minute and click on the button above to subscribe. We promise we won't send any unwanted emails or spam.