Red Duck Quacking
Sunday, August 15, 2010

UGA 1
FSU 1

Okay… new coaches, new system, new style and 14 rookies. All that against the nation's #6 team (according to the preseason poll) and the defending ACC champions. Let's just say that my wish-list for our scrimmage with Florida State was pretty modest. I was hoping we would play well and leave Tallahassee with our players believing that their new coaches aren't idiots and that we were all on the right track. That's what I was hoping.

Then there are those days where everything just comes up roses.

Let's flash back…

Our bus left Athens at 9 A.M. Thursday. It was my first road trip as a Bulldog and because I must be livin' right, my first Bulldog road trip lunch stop was at a Cracker Barrel somewhere in South Georgia. To know me is to know my unconditional love for the Barrel and all it stands for. The Barrel is the brass ring for road trip breakfasts and lunches, and let's face it, the dinners aren't too shabby either. Find me at the Barrel and you've found a happy poet.

The Cracker Barrel gift shop also provided our Monkey of the Day sightings with a stuffed animal and a greeting card. Are you a believer yet?

There's been a recent addition to our team that bears mentioning. Monkeys aren't the only animal we keep an eye out for. Since Steve's 'Look Like a Duck' sermon, there has been a preponderance of duck sightings in our camp, but none more impressive than the ceramic one sent to us by Ashley Baker's family. I'm not exactly sure of who turned the duck into a Bulldog duck, but that sucker sure looks good in bright red with the black 'G' on its back. When Ashley brought it on board there was no doubt that our new mascot would be a regular on these trips.

We rolled into Tallahassee around 3, checked into the hotel, then did a quick turn around and headed to FSU for a light training session. Our timing was impeccable. In Tallahassee even Mother Nature is a Seminole as just as our bus pulled up, so did the thick black clouds and one monster storm.

Before the rain actually began, Steve went to visit the office of FSU's head coach Mark Krikorian. The rest of the team stayed on the bus. So when the rains came down with the fury of Zeus, there was a couple hundred yards of torrential downpour between Steve and our bus. Coach Krikorian was kind enough to lend Steve an umbrella. Of course the umbrella was garnet and gold and emblazoned with 'FSU' all over it. This went over particularly well with a bus full of loyal Bulldogs who insisted our driver not open the door, then began chanting, "Get off the bus! Get off the bus!"

Eventually they let Steve back on and we returned to our hotel. And as soon as we got to our rooms, the rain magically ceased to be. Funny how that works.

The weather held up nicely for us on Friday, as did the monkeys. First sighting at 8:30 A.M., TV cartoon.

We got in a light morning session, mainly to introduce a couple of corner kicks and do just enough possession to shake out the cobwebs. Then lunch at McCallister's and before long we were on our way to Seminole Soccer Stadium to take the Dawgs out for a test drive.

If you're new to my blogs, this is how pregame works: Steve speaks first, reviewing the tactics for the match. Then I follow with some words of motivation. Hopefully.

We had an agreement with FSU that neither team would produce scouting reports following the match, and that fit in nicely with my team talk. The coaches wouldn't talk about the opponent after the game, so our players wouldn't worry about them during the game. At least that was my hope.

When you play a team like Florida State, it's easy to get star-struck by their recent accomplishments.
I wanted to extract their resume from our collective psyche. So the theme of my talk was very simple. This game was not about them. This game was about us. It was about taking what we've done in training and applying it against some live ammo. We've worked a lot on keeping the ball, organizing the runs of our forwards, and organizing our defense. We wanted to see our players apply what they've learned.


The other thing we've focused on is our pressure – its organization and its attitude. There's only one way our pressure works, and that's if we're the aggressor. Regardless of how good FSU was supposed to be, we needed to take the game to them. And we did. Man, did we ever.

Apparently the past two preseason matches between UGA and FSU ended up in landslide Seminole victories by the score of 5-1. So imagine my delight when we nearly scored in the first minute, got behind them again a few minutes later, and basically put up a wall of pressure that the defending ACC champion struggled to negotiate. We were everywhere! It was like one big red swarm. We pressured relentlessly, turned the 'Noles over up high and really took the game to them.

About ten minutes in I looked at Robin and she was just sitting there quietly with a grin on her face. She was enjoying the view, watching the Dawgs take it to this team that had whooped them in seasons past. Seeing her team's new attitude made Robin happy. Not strictly for the team or the program, but for the girls.

We went to the half at 0-0. We were the better team in the first half, so we all figured that the Noles would ratchet up the pressure in the second half and things would level out. But as it turns out, we were actually even more dominant in the second stanza. FSU is a possession team and they enjoy making opponents chase. But they just couldn't weave their way through the pressure we kept heaving on top of them.

FSU had one very good sustained attack in the second half and it resulted in a PK. I thought about yelling for our players to hunt for rebounds, but for whatever reason I decided against it. So what happens? Naturally Ashley plays it perfectly and makes the save while our players stay planted on the 18 yard line as the shooter finishes her own rebound. Doh!

As a rebound fanatic, that drives me bananas. Your keeper should only have to make one save. On a PK you're fortunate if she can do even that. But if she does, it better be one of us who's first to any rebound left dangling out there.

That goal really could have swung the game away from us, but we dug in and answered in splendid fashion about 30 seconds later. Carly Shultis had the ball 25 yards out in front of the FSU goal. As Laura Eddy streaked past her, Shultis scooped a sublime little chip just over the center back and into Eddy's path at the penalty spot. The ball died on the first bounce. Eddy side-footed a half-volley on the second bounce just inside the right post and we were level at 1-1.

It was Shultis' first game against collegiate competition. It's against a national powerhouse. And she feathers a pass of such daring as to dwarf any pass I have ever made in any game… EVER. Eddy's finish was composed and clinical, but it was the audacity of Shultis that stole the moment. This preseason has now presented two of the best goals I have ever seen and neither of them count. That just ain't right.

The rest of the game was more of the same and played mainly in the FSU half, and we left Tallahassee with a 1-1 draw.

Our staff was pleased with our performance, particularly our work rate. Our willingness to run and chase and hit was fantastic. When I addressed the team on the first night of preseason I said that we must not let talent be the signature of this team… that our signature must be our work rate and our courage and our willingness to chase. On Friday it certainly was.

It was a good start for the Dawgs. I was hoping for belief and I know that we left Tallahassee with an abundance of it. We went 20 players deep and our level did not drop. We still have work to do. We're going to get better. But that was a pretty smooth test drive.

On the bus ride home we started throwing riddles around, which led me to creating a puzzle for a group of interested players, which in turn led to a small wager. There were 12 problems to be solved in my puzzle. If the players got all 12 before we got to Athens, everyone on the team would be awarded one point for Breakfast Club.

Breakfast Club is our 6:30 A.M. running club for those players who have not accumulated 32 points on their fitness standard. Each day they get one point for attending Breakfast Club, and occasionally we re-run a fitness test so they can accumulate some points in bulk. To get out of Breakfast Club you must reach the 32 point marker. Bailey Powell had a particularly vested interest in this puzzle being solved as she was sitting at 31 points - only one point shy of graduating the BC. If the puzzle got solved, she got to sleep in Sunday.

So as we rolled through the Georgia night, as most of their teammates slept, a half-dozen Dawgs put their brains to work trying to save everyone a day of Breakfast Club.

I went back to check on their progress and they only had two problems left. I knew it was just a matter of time before they would get one of them. My only hope was the other one - problem #3.

With about 30 miles left in our trip I heard a celebration erupt at the back of the bus and I knew it was over. Jenna and Chewy brought their solution sheet up for my review. It was just a formality. They knew they had won.

Want to see how your brain compares with a few of the Georgia Bulldogs? Solve this:

3 = LB in BMS

Clue:
12 = D of C
12 = Days of Christmas

First one to email me the correct answer gets a free Soccer Poet bumper sticker.
Got a comment about this blog? Contact me.
Live Ammo
Wednesday, August 11, 2010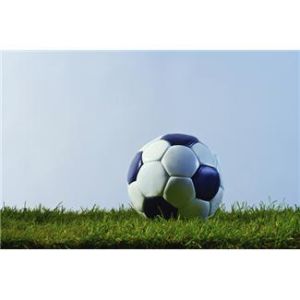 Tomorrow morning the Dawgs are bussin' it to Tallahassee for a preseason duel with Florida State on Friday night. Talk about a baptism by fire. The Seminoles have been among the nation's elite for the past few years, in no small part due to the success of their international recruiting efforts. We know they'll be talented and technical and skillful and patient and that they'll try their best to make us chase and chase.

I'm not concerned with the result… that is provided we don't give up six or seven goals because that wouldn't be any fun at all. I want to see us play well. And I want to see us be the aggressor. I want to see us apply the things we've rehearsed in training. No, my concern is not the result. Right now my biggest concern is belief.

We're a new staff implementing a new system and new style (of play and of coaching) and so far everyone has bought into it. We've looked good in training and showed marked improvement from our first intra-squad scrimmage to the second. But now it's time to face some serious live ammunition. One big torpedo across the bow can severely damage the credibility of everything we've tried to teach in the past week. We don't need to beat Florida State. But we need to leave there believing that we're on the right track.

College athletes are so in-the-moment. Whatever time of day it is, that time is the most important. If they're not in the starting eleven now, they never will be (or so they think). And if we lose a couple on the trot, then there is something wrong with the system and/or the way it's being coached. It's very all-or-none for college players.

For all the hard work it entails, preseason is really the honeymoon phase. The team is undefeated; no one is a starter or a reserve; and whatever physical misery a player endures, she endures it with a whole bunch of teammates. All of the misery is a collective misery and that makes it bearable. But tomorrow that all changes. Tomorrow we get on a bus and leave 9 teammates behind. Only 22 of our 31 will be making the trip. Once that game starts, 11 of those 22 won't be starters. Now the misery isn't quite so shared. Now it's very personal. And not everyone handles it the way their team needs them to handle it.

Every team in the country faces these same battles. Some deal with it better than others. A lot of it has to do with the leadership within the team… captains, seniors, upperclassmen… anyone of any status who commits to putting the team first, which is almost always a lot easier said than done.

20 years of coaching has taught me this one unimpeachable lesson: Winning solves a lot of problems.

Trust me.
Got a comment about this blog? Contact me.
Quantum Fitness
Sunday, August 8, 2010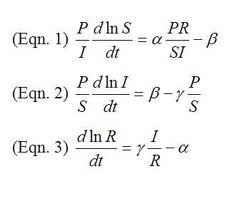 So let's just say the first week of preseason is behind us. The days all run together at this point, but I know tonight is Sunday, and Monday starts a new week, so our first week, although abbreviated on the front end, is over.

Like several thousand other college soccer players across this nation, the Dawgs went to bed Tuesday night dreading the fitness test that awaited them on Wednesday morning. And for good reason. Fitness tests are freaking hard. No way around it. Plus there's the part where you pass or fail, which is sure to red-line your internal stress-o-meter.

So here's the thing about Coach Steve Holeman… he likes numbers. A lot. He's got a math brain. He's an engineer in a soccer coach's body. That's why, whenever I need his help with any kind of mathematical figuring, I just call him Rainman. He's the kind of guy who will relax by balancing his checkbook. If he lived in Ancient Greece he probably would've invented the triangle. He's that smart.

Anyway, point being, I'm going to guess that we have the most mathematically complex fitness testing system in the nation. A lot of programs have one or two tests, and you either pass or fail. We, on the other hand, have four tests where players can achieve a maximum score of 42 total points. A player who accumulates a minimum of 32 points over those four tests has passed our fitness standard. But it's much deeper than just that. Because in addition to points, players can attain half-points or, heaven forbid, negative points. If you give me a day and a half I can explain it all to you, but the bottom line is that Coach Holeman has combined his coaching experience with his math affinity to create a foolproof system where players, even the fittest ones, have to bust it on every repetition of every test.

Okay, I can't resist. So the final test is 120s… that's ten 120 yard sprints in 18 seconds (for a point), under 21 seconds (for half a point), over 23 seconds (a negative half a point), and over 25 seconds (for a negative point). Then you have 62 seconds to return to your starting point before the next repetition begins.

The scoring system wasn't just something Steve dreamed up overnight. It's evolved over 20 years of watching players find and shimmy through loopholes in the testing. Steve's competitive about a lot of things, but I think most of all he doesn't ever want to be outsmarted. That's why he has put so much thought into this thing.

So 120s… let's say a player who has come in exceptionally fit has racked up 30 points going into 120s. She only needs to make the 18 second standard twice to be given a passing grade for the entire fitness testing franchise. A clever player in that situation will probably bust it and go all out on the first repetition because that's when she's the freshest. She'll hit her 18 second mark and now she's just one point shy of passing. So being clever, she may do the next three reps at a glorified jog, not come close to the 18 second benchmark, and use these reps to catch her breath. After the 4th rep there's an extra 30 seconds of rest, so now our clever player is as rested as she can hope to be so she'll go full steam for the 5th rep, make her 18 second time, and just like that, she's passed preseason fitness testing. Steve's introduction of the negative points safeguards against that.

Personally I don't mind a player who has proven herself over three tests getting a free pass on the fourth. It's like being in high school and doing well enough over the semester to be exempt from the final exam. But I like Steve's way, too. It's all about work ethic. And there's an intrinsic value to that. Quite honestly, I'm so awed by the calculus of it that I'm just proud to know the guy who created the system.

Anyway, preseason isn't just fitness, although that's about all the players will remember ten years down the road. There's also the part where we're on the field playing soccer. That's the fun part.

It's pretty cool coming to UGA. The players are talented and friendly and hungry for championships. Much to my surprise, they are also very open to coaching from the new guys. The defenders have been very open-minded about implementing a new philosophy which makes my life a lot more enjoyable. Because that's my responsibility first and foremost… designing our defense.

I love that Steve trusts me with the defenders. He doesn't micromanage me. He just wants me to give him a group of defenders that will keep the ball out of our net. As long as I do that, he's content to let me do my thing. If there's something he doesn't like, he'll let me know and we'll tweak it, but other than that I get almost total autonomy. It's a dream set up for me. It's a responsibility I love and that I take very seriously. When the boss trusts you enough to give you an important job, you don't want to let him down. So I put in the work.

I wrote a manual for our defenders that outlines what our philosophies will be and illustrates our shape in different situations. Occasionally I give them quizzes to make sure they are doing their homework, and so far the one thing I can assure you of is that the girls have done their reading. That in and of itself has been pretty impressive and shows how much this season means to them. They are buying into what we are teaching, and that's a testament to their drive to take this program to new heights.

It's funny, trying to organize an entire defense from scratch in two and a half weeks. There's so much to cover that it can seem overwhelming to be the one in charge of teaching. But the way the players have bought into it, and the way they have applied what's been taught, it's really something to behold.

We had our Red/Black game on Friday night, and the way our defense was so disorganized kept me up most of the night. But we hadn't yet touched on any big picture stuff. We started that today and the progress we made in a single day was pretty astonishing. At least it gave me reason to hope. By the way… the Red/Black game featured one of the best free kicks you'll ever see. And you can see it at www.georgiadogs.com/sports/w-soccer/geo-w-soccer-body.html

Okay, one last thing before I get under the sheets. On Saturday we had a couple of sports psychologists from IMG Academy spend the day with the team. They did an awesome job and put the girls through some exercises that were absolutely hysterical, but also taught great lessons about teamwork and trust. After dinner the final meeting was about goal-setting. Now I'm not about to betray the sanctity of what goes on in the Bulldog locker room, but I will tell you this: our duck is taking on a life of its own.
Got a comment about this blog? Contact me.
A Duck
Tuesday, August 3, 2010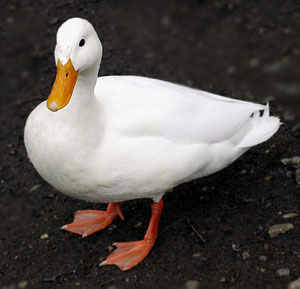 So it's here. Preseason 2010 has finally, and I do mean FINALLY arrived.

Coach Holeman and I were very excited about coming to UGA when we were hired back in mid-April. We knew we had scored one of the premier gigs in all of college soccer. So we hurried to get packed and get to Athens. Then we got here. And then we waited. And waited. And waited some more. It was like being 3 months early to your own surprise party. We knew we were going to be coaching a group of very talented players. It was just a matter of when. Well, when came today.

Today the Dawgs, all 32 of them, reported for preseason. The first day is a bit of a drag for the players. I mean let's face it, what they want to do most of all is get on the field and play. But today it was their turn to wait. Today was one meeting after another with a couple of meals sprinkled in between. They heard from our trainers, our strength coach, our counselor, our compliance officers, our sports information people, two athletic directors and anyone else who helps us do what we do. And of course they also heard from the coaches.

On the first day it is important to establish a theme or themes for the season, and when you're lucky enough to stumble onto a quote that encapsulates and magnifies your message, you make a point of sharing that quote. You hope it's something the players will use as a foundation for their season… a safe harbor they can always return to.

Coach Holeman made it very clear that the cornerstone for our year was going to be our work rate. Georgia Soccer has been talented for a very long time, but the program didn't have much of a reputation as a blue collar franchise. We're hoping to change that. We need to change that. And if we do, well, then there's a chance you might see something special this year.

Today's quote was about a duck. And yes, you read that right. See for yourself:

"There once was a man who carved a duck from a block of wood. When people asked him how he did it, he replied, "Simple. I just got rid of everything that didn't look like a duck."

The message was simple. The duck is our standards. And anything that doesn't meet our standards must be whittled away. We've got to change the culture of this team from white collar to blue collar and we need to do it overnight. We need a better duck.

Tomorrow morning we take the field at 9 A.M.

College Soccer 2010 is finally here!
Got a comment about this blog? Contact me.



Soccer iQTV
Thursday, May 14, 2020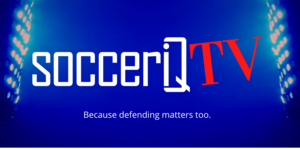 There once was a boy who could happily sit at home all day watching Gilligan's Island reruns (followed by the Brady Bunch, followed by M*A*S*H, etc.). That boy is dead now, and I miss him dearly. Somewhere along the line I lost the ability to just… chill. I don't do well with unstructured time. My mind can't idle. Too many ideas bouncing around. It's always looking to create something… anything. Free time, you say? I must make something! So instead of relaxing, I've spent the pandemic in front of the computer cranking out projects. One after another after another. The upside is that I think you'll enjoy them.
The most exciting thing I've done is launch Soccer iQTV. The digital age has given people the power to become their own broadcasting network, so why not me, yes? I'll tell you more about this in a few paragraphs.
I also wrote a new book… an e-book actually: Visualization – See it. Be it. Win it. – A Visualization Script for Soccer Players. I mentioned visualization in In My Tribe and a lot of readers emailed asking to learn more. So in response to that demand, I wrote a book that recounts my journey into the world of visualization and details how I incorporated it into our championship teams, including my method for selling it to the players and nudging them to buy into the process. This book also includes the thirty-five minute visualization script I used with my Embry-Riddle teams, so that coaches can use it as a template for creating their own scripts. But wait, there's more!
Because a book isn't enough work, I also taught myself Garage Band and created three, turn-key, companion audio files that you can share with your players: one for boys' teams, one for girls' teams, and a gender-neutral audio specifically for goal-scorers (you know, those players that pay your bills). In these audio files, I walk players through a soccer visualization journey that is aimed at building confidence, concentration and poise. I couldn't possibly be more excited about this, mainly because of the feedback it is bound to generate. I can't wait to hear from the first coach who gets his team to buy in and participate in a visualization session, then emails me to say what a phenomenal impact it had on his or her team! I can't explain how completely pumped I am about this!
Stick around for a couple of paragraphs and I'll tell you how you can get your hands on the complete Visualization package, because it won't be on Amazon for a while.
But like I said, I'm most excited about the launch of Soccer iQTV. I've got a lot of videos in the hard drive, and it's time to do something with those suckers. For the first season of episodes, I'm launching the Shutout Pizza Files, where we'll take a deep dive into defending lessons. We'll break down the anatomy of goals, dissecting video clips, looking at them from the defending team's point of view. We'll go frame by frame to analyze what the defenders could have done differently to prevent those goals. There are so many little nuances to good defending, and there just aren't a lot of players or coaches who understand them, largely because they've never really been taught. So I want to share some knowledge and help players and coaches get a better handle on the art of defensive organization.
The first several episodes will be available on YouTube:
All other episodes will be available on my Patreon page, and that's what I'm really fired up about. It's my personal stand against the pandemic! Take soccer away from us, will you? Not so fast. If I can't visit a soccer community, I can sure as heck build one!
Patreon allows me to provide an interactive experience while building a community of coaches who value a strong team culture and have a keen interest in developing smarter players and coaches. In addition to Soccer iQTV videos, the Soccer iQ Patreon page offers a weekly Coaches Pub Zoom session where we sit around and talk soccer. Also, as a subscriber, you will have the opportunity to submit your own videos for breakdown and analysis by me, the opportunity to join us for Coaches Pub Game Day, where we tune into televised matches to second guess tactics, howl at officials, support our team and heckle our rivals, the opportunity to have me do LiveStream meetings with your team, and the opportunity to do one-on-one, coaching consultations with me.
Additionally, everyone who subscribes before June 1, 2020 will receive a FREE copy of Visualization. So basically, you get the book and access to the videos for five bucks. If you like what you see, stick around. If not, just unsubscribe.
I've spent my pandemic trying to create something of significant value to launch on Patreon. Since I began writing the opening words to Soccer iQ, my governing philosophy has been to under-promise and over-deliver. I believe that philosophy will shine through on Patreon.
One word of caution, the Patreon page is available to a limited number of subscribers, so if you want to subscribe, just visit www.patreon.com/socceriq
Thanks so much for your support. I can't possibly express the gratitude I feel when I receive an email from someone who has found value in something I've created. Stay safe. Stay home. Stay sane.
The Sunset in My Mind
Saturday, March 21, 2020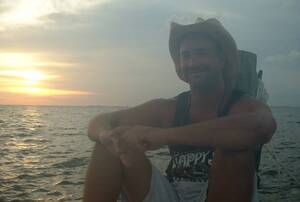 As you've probably noticed, these blog entries aren't always about soccer. If you're here for something soccer, this is not the entry for you.
I'm a to-do list guy. When we were first sent home from work, I saw a window of opportunity that was irresistible. This is officially, My Time! I've got things that have needed doing for literally years, and now I have the time to knock those suckers out. So I made nine to-do lists, each covering its own category (University, Home and Yard, Creative Projects, etc.), and I've been grinding things out at breakneck speed. I don't know that I've ever been so productive.
Anyhoo, probably the longest-tenured member of my unfinished projects is this blog entry. It will give me indescribable satisfaction to hit 'Post' and be done with it. I look forward to the moment I can scratch it from my list.
Now, with that out of the way, let's proceed.
I think a lot. A lot. That's not to say I'm any more thoughtful than the next guy, because in many ways, I'm less so. What I'm saying is that I've been accused, on more than one occasion, of living in my head. I get that. I'll get into a contemplative state and just ruminate for hours. This was never more prevalent or enjoyable than on fall Friday nights during my time in Athens, GA. If we won a game, I'd sit out on the deck that overlooked the back yard, crack a Corona with salt and lime, light a cigar and hit shuffle on my Key West playlist and just… think. And I would be totally at peace.
It was then, way back in 2013, that I decided to write this entry. Specifically, I remember receiving a congratulatory, post-game text from Kentucky's then-coach, Jon Lipsitz, and wanting to share my sense of unmitigated contentment with the world. I jotted down my favorites from that playlist onto a piece of paper – a paper I've carried with me for seven years now, for the day when I would eventually sit down and write this sucker. With the weather turning warmer and a pandemic running amok, many of us are drowning in free time, a fair bit of isolation, and from what I can tell, beer. Generally speaking, it might do us all a bit of good to sit outside and contemplate life and love and what it all means.
If that sounds like something you might enjoy, I'd like to share some of my playlist favorites. All of these songs bring me a sense of peace and gratitude. Most remind me of the kind embrace of a warm ocean breeze and an island sunset. And quite possibly a Corona. With salt and lime.
To make your life easier, I've gone and created a YouTube playlist, just in case you have an inkling to play along with the home game.
If you know me, you won't be surprised that this playlist is heavy on Jimmy Buffett, but not mainstream songs of the Margaritaville and Cheeseburger in Paradise ilk. These are the songs you probably don't know if you're not a hardcore parrothead, but they're easy to fall in love with. I'm a big fan of words, and no one can string them together like Jimmy.
Anyway, when I'm living in my head, this is where I go. Hope to see you there sometime. Believe me, it's beautiful.
Click here to listen on YouTube.
Nautical Wheelers – Jimmy Buffett
A nice way to ease into an island of your own. This tune just melts away stress.
Favorite line: Everyone here is just more than content, to be livin' and dyin' in three-quarter time.
Land of Sea and Sun – Baha Men
Songs don't get any more peaceful than this one.
Floridays – Jimmy Buffett
Sometimes Jimmy just really gets on a roll with his lyrics, and this is a textbook example. A word salad of brilliance.
Favorite line: Hard to pick just one but I'll go with, "On the corner of walk and don't walk, somewhere on US 1.'
Into the Mystic – Van Morrison
A cocktail of mellow and uplifting.
African Friend – Jimmy Buffett
A ballad about a crazy, one-night friendship between two hustlers in Haiti.
Favorite line: As the purple ink dried on his passport.
Hearts Content – Brandi Carlisle
Like many, I first heard this song while watching the movie Safe Haven. I'm not sure if it's a love song or a break-up song, but it's just beautiful.
Tin Cup Chalice – Jimmy Buffett
One of my two favorite Buffett songs, and the live version on my playlist is better than the studio one. No song better captures the whole laid-back Buffett-vibe of oysters, beer, sunsets, etc.
Favorite line: I wanna go back, to the island, where the shrimp boats tie up to the pilin's.

Remember When – Alan Jackson
No better song to make you reflect back on the life you've lived.
Favorite Line: Remember when… thirty seemed so old. (I do remember that and... UGH!)

Trip Around the Sun – Jimmy Buffett and Martina McBride
When I took a big gamble and pushed all my chips in on a new life in Oxford, MS, I rented a room from the assistant tennis coach, Whitt Taber. Whitt and I got along famously and I consider him one of my best friends. Anyway, Whitt had a really cool way of immortalizing his dearest friends. Each one would sign and donate a framed, black and white photo. Many would put some type of quote on their pics, and Whitt would hang the photos on his 'Wall of Fame.' I chose a pic that was taken of me in Costa Rica, and chose a quote from this song that summed up the tumult of my gamble…
Favorite line: Only time will tell if it was time well spent.
Manana – Jimmy Buffett
I moved from Florida to Mississippi, and that first winter hit me hard. Really hard. There's no way to convey how desperately I missed the ocean, the beach and a basically endless summer. If you've ever felt that way, you'll understand.
Favorite line: Tried and tried but I don't understand / Never seems to work out the way I had it planned.
The Life – Kenny Chesney
A super cool story-ballad about a mover-and-shaker who gets a dose of perspective from a local fisherman.
Favorite line: So many to choose from but I'm going with, "He said Gracias Senor, when I paid him too much for, all of the snapper he had."
It's My Job – Jimmy Buffett
Bit of a counterpoint to The Life, but I absolutely love this song. I could pen an entire entry as to how this song has paralleled my life. There's one verse that I really related to during my stress-riddled time in Athens, and that's where I'm pulling my favorite line.
Favorite line: It's my job, to be worried half to death, and that's the thing people respect in me.
Son of a Sailor – Jimmy Buffett
Classic Buffett tune about a man who has committed to a life at sea. The sound of the harbor master's bell – just a brilliant touch.
Favorite line: Read dozens of books about heroes and crooks and I've learned much from both of their styles.
Whatever It Is – Zac Brown Band
I loved this song from the first very first note.
Favorite line: She's everything I wanted to say to a woman but couldn't find the words to say.
Cowboy in the Jungle – Jimmy Buffett
I've never heard this song on the radio and I'm happy about that, because it's one I never want to grow tired of. Again, this is Buffett at his wordy best. Just a crazy collection of amazing lyrics. Starts with a tale of a gringo in South America and comes back around to the weekend warriors who avalanche upon Key West.
Favorite line: And their husbands quack about fishin', as they slug those rum drinks down / Discussin' who caught what and who sat on his butt, but it's the only game in town.
In This Life – Israel Kamakawiwo'ole
Not really a beachy feel, but an angelic tune nonetheless. Besides, somebody would surely be outraged if no Iz songs made the list.
Pacing the Cage – Jimmy Buffett
Another one I've never caught on the radio, and again I'm happy about it. Jimmy has said that he's not a great singer but he's a very good songwriter. Nowhere is that truer than in this beautiful ballad about being caught in society's hamster wheel.
Favorite Line: I've proved who I am so many times, the magnetic strip's worn thin.
Tryin' to Reason with the Hurricane Season – Jimmy Buffett
We're finishing strong with my other choice for best Buffett song. This soothing ballad romanticizes the calm before the storm as Floridians resign themselves to their fates and wait on whatever hurricane is about to roll over them. If you want to kick back with a beer and a cigar and visit the sunset in your mind, this is the song for you.
Bonus tip: The live version in my playlist is way better then the studio version.
Favorite line: Sure could use a Bloody Mary, so I stumbled over to Louie's Backyard. (Louie's Backyard is a Key West restaurant and bar away from the crush of Duvall Street, known for its outstanding Bloody Marys and sunsets. Studio version lyric is: "Sure could use a Bloody Mary, so I stumbled next door to the bar.")
So there you have it. Eighteen songs – roughly an hour's worth of a musical sunset. Hope you enjoy it. Thanks for indulging me. Stay safe.
It's the End of the World
Friday, March 13, 2020
So here's what you need to know about me – my memory is absurd. Specifically, memories from childhood and high school just stick. Whenever two of my buddies are reminiscing about something that happened in high school, and they end up disagreeing about their respective recollections, I am called in as the official arbiter of our time machine.

For example, last night I reconnected with a guy I played soccer with from age nine to thirteen. His name is Craig and he was one helluva player, and his dad was my first travel soccer coach. Anyway, we ran into each other at the Mercer 33 banquet a few months back. I was serving as the guest speaker. Craig's daughter, not surprisingly, was selected as one of the 33 best female players in Mercer County. We didn't have much time to chat that night, but we decided that we should go grab a drink some night and catch up. Last night was that drink.

As we were recalling our glory days, I think I surprised Craig when I told him that when we were nine, he played for Mraz Optical. Now most people may remember what team they played on forty years ago, but who on earth remembers the teams that the other guys played on back then? Me, that's who. I went onto mention that my team beat his team in the league semi-final, two nil. I could have gone on to say that their goalkeeper was Dave Fowler and that I scored both goals, but that would have just been showing off. Anyway, my point is that my memory can be absurdly keen. Which is why I know the next story is also true.

It's preseason – junior year of high school. Coach Potter has us in line for a shooting drill. After I take my shot and return to the line, one of my teammates, a guy we called Nello, was waxing philosophical, as he was prone to do. He was breaking down the Beach Boys song Barbara Ann, and urging the rest of us to see beyond the literal lyrics.

Lyric: Went to a dance
Nello: Okay, so he's going to the city.

Lyric: Lookin' for romance
Nello: Maybe to find a job, right?

And it went on until it was Nello's turn to shoot and the topic sorta died. Anyway, today I was reminded of Nello's philosophy when I again heard REM's End of the World, and I wondered just how close the band's singer/lyrcist, Michael Stipe, came to predicting our current pandemic. So now with an incurable case of free time and no job for the foreseeable future, I thought I would take a look at the first verse and see what's what. So, let's get our Leonard Bernstein on and see how Mr. Stipe did, shall we?

Lyric: That's great it starts with an earthquake…
Analysis: Yes. Metaphorically speaking, the earthquake is an outbreak in China. Strong start.

Lyric: Birds and snakes, an aeroplane…
Analysis: For 2020, the animal for the Chinese New Year is the bird. Just kidding. It's not. But wouldn't that have been something? However, if this thing hangs around 'til 2025, it will be the year of the snake. More literally speaking, this thing is sort of like the bird flu, so that's half a point, but the big winner here is the aeroplanes – because they are a major o'part of the spread.

Lyric: Lenny Bruce is not afraid.
Analysis: Even before he met Mrs. Maisel, Lenny Bruce was a prominent stand-up comic, ahead of his time in the use of vulgarity in his act. Based on the memes I saw last week, a lot of my friends fancy themselves as comedians and laughed off coronavirus as a media hoax. As did another famous vulgarian, this one of the orange variety.

Lyric: Eye of a hurricane
Analysis: Welcome to Seattle!

Lyric: Listen to yourself churn
Analysis: That's the shortness of breath talking.

Lyric: World serves its own needs
Analysis: Looks like it's every country for itself right about now.

Lyric: Don't misserve your own needs
Analysis: By underplaying the reality of this thing and pretending it's not as bad as the seasonal flu, and by not washing your freaking hands.

Lyric: Speed it up a notch
Analysis: Testing, anyone?

Lyric: Speed, grunt, no strength
Analyis: Ummm… yeah. All that.

Lyric: The ladder starts to clatter with fear of height, down height
Analysis: The clattering ladder is surely the rising panic about the dearth of toilet paper

Lyric: Wire in a fire, representing seven games
Analysis: White House messaging has been the definition of crossed wires. Representing seven games, clearly a clever allusion to the Seven Dwarves, all who are deceased because Sneezy couldn't cover his freaking mouth. And let us not forget the closure of Disney World. Coincidence? I think not.
Alternative Analysis: Seven games: Where is this thing headed? Seven continents. BOOM!
An alternative to the alternative analysis: How many rounds in March Madness which was just cancelled? That's right - seven. Again, BOOM!

Lyric: And a government for hire
Analysis: Uh, Mr. Stipe… You've got Nostradamus on line two.

Lyric: And a combat site
Analysis: See 'seven continents' remark.

Lyric: Left of west and coming in a hurry
Analysis: Where's left of west? East. Where's China? Far east. Good God, the man is a prophet.

Lyric: With the furies breathing down your neck
Analysis: Furies is obviously the 80s spelling of cooties, a.k.a. coronavirus.

Lyric: Team by team, reporters baffled, trumped, tethered, cropped
Analysis: Oh you must be kidding me. Mr. Stipe, George Orwell's here for your two o'clock.

Lyric: Look at that low plane, fine then
Analysis: It's those damn planes again!

Lyric: Uh oh, overflow, population, common food
Analysis: Okay, now I'm scared.

Lyric: But it'll do, save yourself, serve yourself
Analysis: Hog all the damn toilet paper. Like you're the only one with a butt.

Lyric: World serves its own needs
Analysis: Stipe trying to double dip on this one. No points awarded. First warning.

Lyric: Listen to your heart bleed, dummy
Analysis: Apparently how you feel when you have it.
Alternative Analysis: The bleeding heart liberals are the ones who tried to tell you it wasn't going away, dummy.

Lyric: Tell me with the Rapture and the reverend in the light, right
Analysis: Oh Rapture.

Lyric: You vitriolic, patriotic, slam fight, bright light
Analysis: You know who you are. Yeah, I'm looking at you.

Lyric: Feelin' pretty psyched
Analysis: If you're selling Charmin, then yes.

Lyric: It's the end of the world as we know it
Analysis: For some, many even, it actually is. Keep that in mind and wash your damn hands.

So there you have it. After a deduction for the double-dip, Michael Stipe scores an impressive 8.75 out of 10 with his doomsday predictions. And (for now)…

I feel fine.

Now, time I had some time alone.
Corona (the not good kind)
Wednesday, March 11, 2020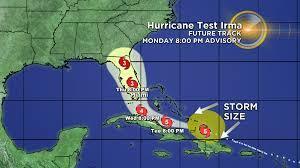 My university more or less shut down today, following suit of more than fifty other colleges and universities. No more athletics. Clear out the dorms. Online classes only for the remainder of the semester. Corona.

We don't have any reported cases, but the university decided to be proactive. It makes for a sad day. I feel for the spring coaches and their players – especially their players… the senior who was in the cafeteria today, eating lunch, having no idea that he'd already played his last game, thrown his last pitch, scored her last goal. To go out like that, it just ain't right. Being robbed of that final moment in the spotlight, that last chance to write the last line of your own story… it's the opposite of going out on your own terms. It's devastating.

It was a sad decision, but no one will know if it was the right one for quite some time. That said, I don't disagree with it. I've paid attention to the medical experts. I listened to what they've said, and the numbers are staggering. (And by the way, if you think this thing is a media conspiracy, please stop confusing memes with actual news and start paying attention). The bottom line is that it's going to get worse before it gets better – and no one has any idea when it will even begin to get better – and we are dreadfully underprepared as a nation. A lot of people think that a college dormitory might be the safest place to be right now, seeing as how their age bracket seems to fend it off well, and maybe that's true, but who's to say, really? Right now everyone is just guessing. Although their age bracket is less affected, they certainly aren't immune to this thing. And oh by the way, college students aren't cookie-cutter beings. What one kid's body may brush aside, another's may not. And I'm told that viruses mutate. What happens if there's a mutation and now college kids aren't so bulletproof? Now you've got fish in a barrel. By sending everyone home, at least you give students a choice as to how they'll protect themselves. At least they get to have a say in their own destiny, which is the one thing our spring athletes were ultimately deprived of.

As for me, I have no team to coach this spring. We didn't even make it onto the field for a single training session. Not one.

We had a team meeting today. It's the one we typically have in May where we talk about our commitment to one another over the summer. Except today is March 11th and preseason is still an eternity away. I opened by saying that it was the last time we would all be together as a group until August. I can't explain how weird that is. And sad. Really freaking sad.

I've got a few days of office work to keep me busy, but after that… what? It's like my entire purpose has been vaporized. No training sessions. No recruiting visits. No players popping by the office. Fundraiser? Cancelled. Community service event? Cancelled. Six-a-side tournament? Cancelled. Now there's just a whole lot of empty. It's like the summer vacation from hell.

In actuality, it reminds me of my Florida days, staring at the cone of Hurricane Whoever, waiting for her arrival, wondering if she would change course, fingers crossed that she would miss us, and all we could do was sit around and wait. This thing is going to dominate my life for a while and there's not a damn thing I can do about it. And for whatever reason, stocking up on beer and ice doesn't feel right for this one.

At least with hurricanes there's a sense of adventure. It's a swashbuckling fight against Mother Nature. But more importantly, hurricanes have borders. There's a start line and a finish line and a comforting sense of finality. You won't have to battle it indefinitely. You know it's coming, and you know that after it does its thing, it'll be gone, and you'll either have survived or not. So you hunker down and hope for the best and in a day or two, you know the result. You lived or you died. Your house stood or it didn't. But not now. Not with this thing. You can't see it coming. You don't know if it hit you until two weeks after its gone, you don't know where it is now, and you don't know where it's going next. That's a pretty formidable enemy. Wish I could get my forwards to attack like that.

It's easy to laugh at this mystery virus that shares its name with a beer. I've done it myself. I've seen the memes. But there's also this sense of looming dread that I just can't shake. Right now, as far as I know, it hasn't touched me. But the thing is, nobody has coronavirus until they have coronavirus. So just for some good karma, I'm going to cut back on cracking wise and stop jamming to R.E.M.'s End of the World. I'm going to show this thing a little respect and hope that just maybe it returns the favor.

I hope this goes away soon. I hope you and your loved ones stay safe.
Walls
Friday, January 3, 2020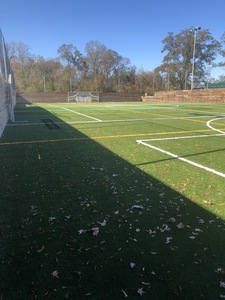 One of the cooler things I get to do is camps. Somebody reads Soccer iQ and likes it enough to reach out and invite me to run a camp for their team. That's how this story starts: A hand surgeon/soccer coach in Louisiana found my books. Read them, liked them. Turns out, his daughter was best friends with a player I coached at Ole Miss. He reached out to her, she reached out to me, and a short while later I'm spending Thanksgiving in Louisiana.

Now let me ask you this: You're about to do a camp for a group of twelve-year-old girls in the rural outskirts of Louisiana. What level of player are you expecting to work with? Before you answer, factor in this: This team is the only competitive team in its club, the North Baton Rouge Cosmos, a club founded by Myron Emmanueal that runs a recreational soccer program catering mainly to inner-city kids. The coach never played soccer and he doesn't cut anyone; and have I mentioned they're from the rural outskirts of Baton Rouge? So, what do you think you're walking into?

Yep, that's what I thought too. Man was I wrong. Let me cut to the end of the story. It was perhaps the most enjoyable camp experience I've had – certainly top three. Dr. Robichaux and his wife Bonnie were impeccable hosts – the very embodiment of southern hospitality. And the players… well, the players were amazing! Not amazing for Louisiana; just plain amazing. The level of technical ability was so far above the typical U-12 team that I can't even explain it. I couldn't tell you who the worst player was, but even she was still pretty darn good.

I live in New Jersey, a not-rural state with a large player pool and a history of producing some serious soccer talent. Last spring I hooked on with a local club and coached a team at this same age group, and we did fairly well. And on my honor this team from rural soccer nowhere would have beaten us 6-0. They would have steamrolled our entire league. They were that good.

So, how does this group of kids from rural soccer nowhere get this good? The simplest answer…

Walls.

Dr. Mike Robichaux has an impressive property. Lots of acreage. He also has a passion for soccer. So years ago he built a grass soccer field in his backyard. Adjacent to the grass field is what I can only describe as an arena. It's a beautiful turf field maybe sixty yards long by thirty-five wide. The field is surrounded on all sides by an eight-foot wall made of thick wooden beams. On the ends, not-quite-regulation-size goals are built directly into the walls. Above the walls are nets to catch misfires. And oh yeah, both fields have lights.

There's no seating at this arena. It's sort of like a free standing hockey rink. And when you step through the thick wooden door, you're immediately on the turf. It's like stepping into soccer's Thunderdome.

One of the difficult things about developing as a soccer player is that the sport isn't conducive to training alone. If you want to train as a basketball player, all you need is one ball and a goal. You dribble around a bit, take your shot, and the ball either goes through the net or it hits the rim or the backboard. At worse, you throw up an airball. Regardless, you never have to go very far to chase the ball and half the time it just comes right back to you. You can take dozens of shots in a very short period of time. Soccer… notsomuch.

If you go out to the soccer field with one ball and you decide to shoot, chances are you're going to shoot from somewhere around the top of the eighteen. So if you shoot and miss, you've got to chase the ball. Now you've got the eighteen yards to the endline, then the forty yards behind the endline where the ball finally died, then you get the ball and run those same fifty-eight yards back. And after all that, you're now ready to take your second shot. Even when the ball goes into the goal you still have to cover the ground to dig it out of the net. Training on your own as a soccer player can flat out suck. Believe me, I did plenty of it. I know.

Don't get me wrong, there are other things to train besides shooting. But who wants to go to the field and not shoot? Nobody! Everybody wants to shoot. Everybody wants to imagine themselves scoring that goal. You don't take a ball out to the field and not shoot. So what do you do? You shoot until you're tired of chasing. And that doesn't take too long.

I don't want you to get hung up on the term 'shooting.' Unlike basketball, where the only time you would use your shooting technique is to, you know, shoot, soccer's shooting techniques have far more applications. You use those same techniques to deliver the ball to your teammates over a variety of distances and heights. Shooting and passing are interchangeable. What I'm specifically talking about here is the driven ball. The ability to drive the ball with your laces is essential to the development of a soccer player, and when you're training alone, if you're going to drive the ball, there's no point in driving it anywhere else but the goal. So shooting at a goal develops a technique that will have many other uses. Still with me? Good.

For most teams, before training officially commences, kids pair up, stand about eight yards apart and zombie pass back and forth with the inside of their feet. When Dr. Robichaux's players arrive to the arena, they start smackin' balls off the walls. One of the first things I noticed about his players was that they could all leather the crap out of the ball, and many of them with both feet. And you know why? Because those walls provide them with infinite reps. Everywhere they turn there's a wall waiting to have a ball smacked off it. So they get lots of practice driving balls. And guess what… every time a player drives a ball against a wall, the wall sends the ball right back to her, so now she gets a rep receiving. And the wall's return pass isn't a soft roller; it's a bouncing ball that requires a surface choice and then some degree of technical execution. Everywhere you look there's a kid drilling a ball into the wall and then receiving the wall's return pass.

I'm wondering if there's someone reading this thinking, 'So these kids can all drill a ball. So what? There's a lot more to soccer than that!' Yes. Yes there is more, and believe me, these kids have much more. But here's the thing… if you've coached girls' soccer at almost any level, you understand what a deficiency we have with this particular technique. Get a high school team together and see what percentage of the players can drive a straight, flighted ball over thirty yards. It'll be less than half. The ability to drive a ball is critical, and too many players just don't have it. These kids do, and they won't even reach high school for another year and a half.

As if the arena walls weren't enough, Dr. Robichaux has built three 'battle rooms'. These tunnels are roughly fifteen yards long, eight yards wide and eight yards high, and they extend out like fingers from the arena's exterior wall. You can think of them as wooden racquetball courts. Before training commences, without prompting, players will pair up for games of wall-ball in the battle rooms. Again there is the constant repetition of hitting and receiving the ball, and in the battle rooms, most of the time they're hitting volleys – another technique largely deficient in the women's game.

In case you glossed over that last part, no one is telling these kids to go into the battle rooms. They get to training early specifically because they want to use the battle rooms. Of course they do! It's fun! The whole place is super fun! It's a super fun soccer fun zone.

Dr. Robichaux drives his players. He drives them to focus. He drives them to execute. He demands their very best effort. And that certainly shows up in their approach to training. These kids are soccer junkies. They are sponges for new knowledge, new techniques. They show up to soccer not because it's where they're supposed to be; they show up because they LOVE it. But it's that combination of Dr. Robichaux's leadership and this soccer fun park that he's constructed that has created an environment where players from rural soccer nowhere are more technically advanced than most of their peer group in this country.

This guy's backyard should be the model for US Soccer. If you don't believe me, consider this: Dr. Robichaux's team, the Cosmos – the team from a rural area of a rural state that doesn't make cuts… this team's players comprise 50% of the roster for the Louisiana state team at that age group. Half! Half of the best players in the state are from this one team that isn't located in New Orleans or Baton Rouge and has a hand surgeon for a coach. Do you think maybe they're onto something? I've been doing this for a long time and if there is a soccer Promised Land, this place is it. And I'll tell you something else: Don't be surprised when, a few years down the road, two or three of these kids are competing for a spot on the national team.

Dr. Robichaux's players probably get ten times the amount of touches per training session as your players or mine. No wonder they're so freaking good. They are always striking and receiving, striking and receiving, striking and receiving. And because the arena keeps soccer fun, the kids are excited to show up. So much so that three of them – three twelve-year-old girls – will go train extra, two or three times a week, voluntarily, at five-thirty, you read that right, five-thirty, a.m. So I'll ask you again: Do you think they're onto something?

The camp was amazing! It was amazing because the kids were amazing. And the kids were amazing in both ability and spirit, in large part due to this wooden arena that eliminates soccer's biggest logistical hurdle.

I've never been one of those people who think we're only succeeding as a soccer country if we're winning (or at least threatening to win) World Cups on the men's side. I think soccer offers plenty of other intrinsic benefits that don't involve the country's best twenty-five players. I am, however, a big fan of the technical development of youth players for a multitude of reasons, not the least of which is my job to coach some of them when they get to college. But even more importantly, there is something intrinsically good about giving players a better mastery of their craft. That's more or less the definition of development.

We need to realize that player development isn't proportional to, or at least dependent upon, population. If it was, China, India, Pakistan and the US would all be world soccer powers, Iceland wouldn't be advancing to the quarter-finals of the Euros, and these players from rural Louisiana wouldn't be so darn good. The root of soccer development is touches on the ball. So... how do we give that to our players?

Well… I'm thinkin' we might want to start with walls.

If you enjoyed this post, I hope you'll consider reading one of my other books. This team from Louisiana that won my heart used Everything Your Coach Never Told You Because You're a Girl for book study. Might be worth checkin' out.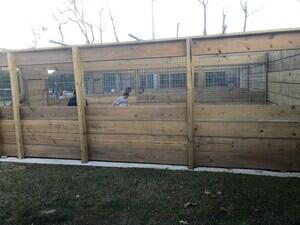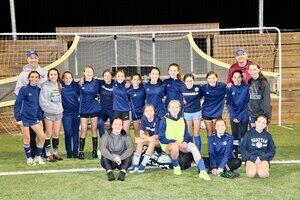 Lesson for a Young Coach
Thursday, October 17, 2019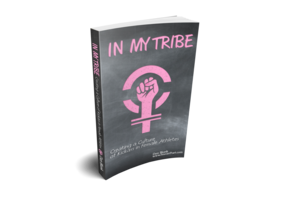 Frustrated with the officiating of a match, a coaching friend of mine once said he was convinced that center officials are subconsciously hoping for a draw. It's not as farfetched as you might think. It might be harder to understand if you've never coached, but I have, and I gotta say, I did the same darn thing. I did it for years actually.
If I'm watching a game of anything as neutral party – a game I have no vested interest in - I'm naturally sympathetic to the team with the greater immediate struggle – the team that is trailing. I couldn't care less about who wins a game between the 49ers and the Broncos, but on the off chance that I tuned into that game and saw that Denver was down by ten points in the third quarter, I'll find myself quietly rooting for the Broncos. And then, if the Broncos take the lead midway through the fourth, my allegiance will immediately shift and suddenly I'll be pulling for the 49ers. Sounds strange, but I can't be alone on this. It's not even that I'm rooting for an exciting game. I think it's more like I just don't want to see either team lose (a problem I don't have if one of the teams is the Cowboys, Giants or Patriots).
Here's an actual example from this past August. It's the Little League World Series – the US championship game, with the winner playing for the world title. Scoreless through four innings, Louisiana comes to life with four runs in the top of the fifth, and then puts the game out of reach plating five more an inning later. I feel bad for the kids from Hawaii who are down 9-0, so naturally I start rooting for them. In the bottom of the sixth (and final) inning, Hawaii rallies.
The first three batters reach base. A couple of walks and an error and it's raining runs for the boys from Maui. The wheels are coming off for Louisiana and suddenly it's 9-5 with the bases still loaded and only one out, and now I'm feeling bad for Louisiana because I can't imagine how awful it would feel for the pitchers who might have to live with the idea of blowing a nine-run lead in the bottom of the last inning. By the way, this was one of the best baseball games you'll ever see. Anyway, the next batter hits a line drive to the shortstop who snatches it and doubles the runner off second base and the game is over.
Helluva game to be sure, but why did I do such a flip-flop? Because I hate seeing someone lose. Unless it's to me. Which is fine. But I know the pain of losing, of failing in the big moment, and I hate for anyone to go through it. So I guess if you peel away enough layers, I was rooting for a tie – a game that would go on forever, unsettled. There are certainly worse things in this world.
In my early years of coaching, I had the same problem with my own team when we would divide up and play small-sided games. It wasn't that I wasn't emotionally invested; it was that I was equally invested with both teams. It took me close to a decade to figure it out, but because I'm smart and stuff, eventually I realized how my desire for my players to avoid defeat during training sessions was probably leading them to experience actual defeat on game days.
Are you a coach who, during intra-squad games, finds himself coaching harder for the group that is trailing? Are you trying to show them the path back to level? Are you trying to help the group that needs immediate help? Give it an honest think. Now, think about the message you're sending to both sets of players.
I addressed the issue in my book In My Tribe, and I think it's one of the most important lessons I learned along the way:
On my journey to alter the pathology of my players, I discovered that we were all tripping over one of my own habits. When I was a young coach and had my team playing small-sided games, I always took up for the side that was losing. I would urge them to work harder. I would give them more instruction. I did everything I could do from the sideline to get them back in the game. I guess it was just my nature to pull for the underdog. I didn't recognize it at the time, but subconsciously I was rooting for a tie.
Eventually I realized that I was an idiot. My approach was counterproductive to the goal of creating uber-competitors. How can you expect your players to develop a cutting edge when their coach roots against them every time they take a lead? Surely there's a psychologist out there who will say that my approach was attaching an undertone of guilt to the prospect of breaking an opponent's spirit, or that I was rewarding the losing side with my attention. Either way, it's a bad message to send to a group of players who are ultimately measured on wins and losses.
Eventually I woke up and did an about-face. When we played small-sided games, I didn't actively pull for one team or the other until one of those teams went up by two or three goals. If I thought the trailing team was dogging it, I'd start shouting encouragement to the team with the lead, urging them to punish the opponent. When you're a player and your team is losing and everything is falling apart, the last thing you want to hear is your coach cheering for the team that's kicking your ass, but I didn't care. I wanted to send the message that I'm going to side with the winners. If you don't like it, do something to change the game. In the meantime, I wanted the team that was winning to go in for the kill. I wanted them to know that turning the knife was the right thing to do. I sincerely believe that this change in approach had a significant impact on the mentality of my teams.
Competitors can sniff out an opponent's vulnerable spirit during a match. You might see something in her body language, or catch something she mumbles under her breath or says to a teammate, but to a competitor, that moment of weakness is unmistakable. You sense that the opponent's foundation is ready to collapse. That's your chance to end the fight. That's when the assassin must take over and put the opponent out of her misery. I was seeing more and more of that in our training sessions. Taking a lead no longer meant slowing down; it meant stepping on the gas. Our habit of easing up was replaced by a burning urgency to break spirits and end the fight.
If you can clear the emotional hurdle of breaking your friend's spirit, then breaking a stranger's spirit isn't only easy – it's fun! So as you might imagine, this bloodlust carried over seamlessly into our matches. I had a group of players that would pounce when they sensed weakness. We could turn a game that had been a competitive stalemate into a rout better than any team I've ever coached. If an opponent made a mistake anywhere close to its own goal, you could hear a chorus of voices shouting, "Punish it!" They understood the need to strike when the iron was hot and break spirits that were begging to be broken. We were breeding a sense of urgency in training sessions that was resurfacing when it mattered most – against the actual opponents. Suddenly, those winnable games were actually ending up in the win column.
My point is this: If you're a young coach (or even a not-so-young coach) and you want your players to develop a razor-sharp edge, you can't hedge your bets at training. You've got to reward the team that is actually doing its job by chopping its opponents into little pieces – even if the losing team is also collection of your own players who you love dearly.
Players will internalize your message, regardless of what that message is. If the message you're sending is internalized as a reward to the team that is trailing, then you can be sure that your team will do a lot of exactly that – trailing. You have to reinforce the messages that are important to you. For me that meant reinforcing the message that you don't let a wounded opponent recover – that when you have them in trouble, you go in for the kill.
Eventually I stopped rooting for a tie. Amazing what a difference that made.
If you enjoyed this post, check out In My Tribe or one of my other books on Amazon.
A World Cup Story
Friday, August 9, 2019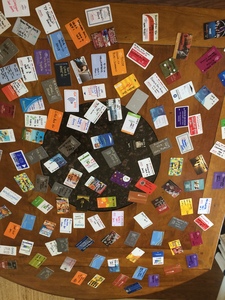 I had coached at small, NAIA schools before joining Ole Miss in 2007. I had never pined for a Division I job. I enjoyed my existence, and in hindsight, a fraction of that could be chalked up to 'ignorance is bliss.' I had never looked at my career in terms of what soccer could give me. It was always about the people I got to co-exist with – the ones I got to coach, and I couldn't imagine that the people playing Division I soccer were any better than the people I'd coached in the NAIA. And they weren't. Yes, they were just as wonderful, but no more so.

So anyway, I join Ole Miss and my first road trip is via charter jet to Knoxville. (Re-read that last sentence if you've ever played/coached at the small college level.) We land and go to our really sweet hotel, and then to dinner at pretty nice restaurant. The team sits down at five or six tables. I kept waiting for my boss to announce a dollar limit on the meals like I had done a zillion times as an NAIA coach. "Seven dollars. Pass it on." But the announcement never came. Neither did the dollar limit. Eat as much as you want. You're in the SEC.

I can't tell you how alien this was to me… the plane, the hotel, the limitless meal. And almost immediately I had this foreboding that something so good couldn't possibly last forever. I felt like I was in a garage band that had topped the charts with its first single, and now I was paranoid about being a one-hit wonder. When my moment in the sun had passed, what would I have to show for it? I wanted something to keep these memories alive… some type of documentation.

I don't remember being a collector of anything since I'd stopped my baseball card habit in fifth grade. While I was going the traditional route of saving a quarter, buying a pack of trading cards, eating the gum and then sorting out the players I'd already had and celebrating the new additions, the parents of my friend Anthony just ordered the entire year's collection. Just like that – Anthony had the Topps' playing card of every player in Major League Baseball for the year. It didn't seem right. Where's the excitement in that? Anyway, that experience sapped the magic out of collecting trading cards and my hobby soon evaporated.

So I don't know what inspired me, but to commemorate my time as a Division I coach, I started collecting a different kind of card – key cards – the things you use to open the door to your hotel room. I started walking off with my room 'key' from every hotel I stayed at, and when the weekend was over, I would usually Sharpie something about the trip right on the card. It might be the result of the game, or the name of the recruiting event I attended. Stuff like that.

I kept up my habit through five years at Georgia and as you might expect, by the end I had a mighty large collection of room keys. I was recruiting in Melbourne, FL in Novemeber of 2014 when I got the call to come home because I was no longer employed at UGA. I have that key too. It was a crappy way to close out my collection, but it was part of the journey.

I kept that collection of keys after leaving Georgia, but I haven't pocketed another key since then – at last not intentionally. They now rest in a Ziploc bag tucked away in a Rubbermaid bin under a table in the basement. We'll come back to this a little while later.

My girlfriend, Alaina, doesn't have a soccer background. Never saw a game in her life. Not one. When she was over a few months back, I was watching the USWNT playing one of its World Cup warm-ups. She wasn't interested. She had work of her own to do so that kept her occupied. But when something notable happened, I would point it out and you could see there was a spark. Sure, the spark was buried way deep down inside, but there was definitely a trace of interest.

The next time she was over and a game was on, she was in the kitchen prepping dinner. When she heard some bit of excitement in the announcer's voice, she would pop into the living room, check for the replay and ask what happened. Occasionally I would tell her about the players I'd crossed paths with… the ones I'd recruited; the ones I coached against; the one who had the really cool twin sister I got to coach; how Christen Press broke my heart when we were up 1-0 on Stanford with twelve minutes left in regulation. That sorta stuff. Stuff that would bring the players to life a little bit. The spark was burning slightly brighter. Like a lot of soccer newbies, Alaina was particularly fascinated when someone scored with her head.

Then the World Cup began. We caught the first game at JoJos – a little pizza joint by my house. It was the first time she'd ever been around a group of US supporters. The place wasn't mobbed with fans, but there were enough to notice. The real turning point came when we went to a different pizza joint for the next game against Chile. This place was packed – and I mean standing room only (and tight at that), full of fans in their US national team gear. The room ooohed and ahhhed at every close call and near miss, and exploded with every US goal. Until that moment, Alaina had no idea the amount of excitement this team generates. At that point, the hook was set. I was officially dating a soccer fan.

In late June we headed for a vacation in Croatia. We watched the US-England semifinal in an Irish pub in the town of Dubrovnik (furthering my theory that there is an Irish pub in every city in the world). Again the place was packed and the crowd was split between us-and-them supporters. By this time Alaina knew most of the players by name, and even had a favorite in Carli Lloyd. The atmosphere was fantastic, the US got the result, and at the final whistle, the clever young bartender who grew up on American 80s music immediately blasted Springsteen's 'Born in the USA' to the delight of all us yanks.

Alaina enjoyed the experience so much that she suggested we go back to that same pub a night later for the other semifinal, which we did.

July 6th, the day before the final, was moving day for us. We were leaving Dubrovnik and taking a ferry to our next AirBNB in the town of Split. (At this point I should mention that Croatia is just freaking awesome and if you're thinking about going, do it!) So we're about an hour into a four-hour ferry ride when she says we should go to the game tomorrow... you know, the final. The once in France. SWEET! I'm in!

So we are on the ferry booking plane tickets and sorting through hotels. We look at match tickets on StubHub, which are running $500 and up. I suggest we take a gamble. I say that if I put something out on social media, someone will come through with two tickets. It's a heckuva gamble, considering we already have non-refundable plane tickets to France, but I'm confident in our soccer nation. She's not nearly as confident.

We get to our new pad around nine. Exhausted. I lock down on social media trying to scramble up some tickets. It's now 11 PM and I badly need sleep. There's been no movement on my Hail Mary. It's looking like it's gonna be a StubHub kinda thing.

The next morning I wake up and check Facebook. Plenty of well wishes, but nothing that gets us into the stadium. Twitter – same thing. Then I open my email… I'm copied on an email to US Soccer. An angel of a man named Scott Silberfein is instructing US Soccer to change over his tickets and put them in my name. BAM! A man I've never met has just gifted me two tickets to the World Cup Final! Are you kidding me!!! How great is this life! How great is this guy! There just aren't words to express our gratitude.

Then it was a quick Uber to the airport. Flight delayed an hour, which means when we land in Lyon and misfire on connecting with two Uber drivers, it's a cab directly to the stadium. Pick up the tickets at Will Call, and minutes later, that gorgeous pitch spreads out in front of us. The stadium looks 90% pro-US. Lots of star-spangled colors. Everyone else is dressed in orange. Three big, bright orange blocks of flag-waving, drum-banging, singing Dutch fans are there to see their David slay our Goliath.

The game was intense; spirited, invested fans hanging on every kick of the ball. The Dutch goalkeeper… heroic! The officiating… let's not dwell on that. The first half starts out slowly. The US is trying to open up a very compact Dutch defensive block with long driven balls – back to front and side to side. The Dutch are well-organized and up for the fight. They haven't really attacked yet, but we haven't been dangerous either.

Midway into the half there's a flurry of shots at the Dutch goal, but that 'keeper is standing on her head! She turns away quality efforts from Ertz, Mewis and Morgan in quick succession. We head into the intermission level at zeroes. I can imagine Alexi Lalas telling the TV audience that the half was a win for the Dutch, solely for keeping the Americans off the board. I'd have to agree. It's a moral victory for the underdog, but we've created chances – good ones. We got stronger as the half went on. Rapinoe, who seemed disinterested early, is now running roughshod down the left flank. The Dutch have relied heavily on their goalkeeper, but can they survive another forty-five minutes of this – maybe more?

My optimism is tempered by experience. In the world of sports, there is no greater purveyor of miscarried justice than the beautiful game. The beautiful game… what a crock. The carve your heart out with a spoon game is more like it. More than any other sport, in soccer, the better team loses. Territorial dominance means nothing. How many times has a team outshot its opponent 18-1 only to end up on the wrong end of a 1-0 score-line? This game has that feel. Happens all the time in soccer. But not to this team. Not to the USWNT. It's part of their magic. They're the better team and they win. They always find a way. Always. Please, for the love of everything, don't let this be the exception.

With an assist to VAR, midway through the second half, Morgan draws the PK when a French defender drop kicks her in the shoulder. Pinoe, cool as you like, sends the keeper left while sliding the ball right. Strike a pose. I tell Alaina the game is about to change.

The goal forces the Dutch side to come out of its shell and the game is suddenly wide open – like Talladega wide open. This is great news for the US. Minutes later, Lavelle makes an immortalizing run for glory, drills a left-footer low to the far post to ice the thing, and next thing you know, in the first soccer game she has ever attended in her whole freaking life, my girlfriend is cheering her head off, watching the US hoist the World Cup. Not a bad day. Not at all.

Sixty thousand people are queuing up for busses, cabs and Ubers, but just outside the stadium and beside the promenade that leads to the transportation hub, there's a hotel with an outdoor bar that is filling up with red, white and blue. We break away from the queue, dip into the bar and spend the next three hours partying with happy Americans, many of them Outlaws, basking in the afterglow of our world championship.

We check in to our own hotel just after 11 PM and join two more Americans having a quiet nightcap in the lobby. The clerk is also the bartender. The bar is closed, but she likes us, so she let's us buy one round. Then another. And maybe one more.

One of the men is a member of the LAPD and youth coach from California. He tells me that his daughter is a rising college freshman and that her college coach has every incoming freshman read my book Rookie. She's up in her room reading it as we speak. He calls up and asks if she wants to come to the lobby and have me sign it. She says no.

Ha! That was awesome!

We finally get to our room around 1 AM. A few hours of sleep – more like a nap really – and we are back at the airport by five o'clock for a 7 AM return flight to Croatia. It was a helluva trip. For the rest of my life I'll sleep well knowing that I was there when the US won a World Cup in France. All thanks to the kindness of a stranger.

We didn't buy any souvenirs at the match… one reason being that the lines were longer than the stadium itself, so save for some pictures, we don't really have any physical thing to commemorate our excursion. So I figured one, final key-card would make an imporved bookend to my collection.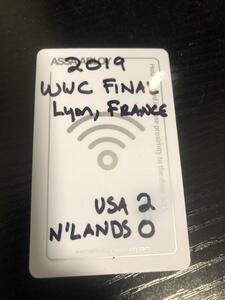 Never Apologize for Winning
Wednesday, June 12, 2019
So last week I posted a meme that said, "Never apologize for winning." Had no idea how apropos that sucker would be a few days later. Our 13-0 thrashing of Thailand is blowing up everything this morning, and not in a good way… not for a lot of people. That 'never apologize' bit is a big theme in my book Everything Your Coach Never Told You Because You're a Girl. But now it seems like half our country is saying exactly that to our only soccer program that has ever won a World Cup: Apologize.

The two main concerns are the score-line itself… a full baker's dozen… and any celebration that accompanied goals, oh, let's say, five through thirteen.

Here's my two cents: The thing you have to remember about soccer (and hockey and basketball and field hockey and water polo and who knows what else): The goal is literally the goal. Just guessing here, but I'm pretty sure the whole 'goal-setting' thing was pulled straight from sports where there are, you know, actual goals. And when you try to artificially deflate the score-line, you take the goal out of the equation.

We're basically the only nation that concerns ourselves with a lopsided score-line, and then, only when it fits into our daily dose of moral superiority. Once on a recruiting trip to Sweden, I went to a women's indoor tournament. I think the games were twenty-five minutes long. I remember watching one team beat its opponent 32-0. Sincerely. And had the game gone on longer, I assure you the score would have gone higher. (Incidentally, the Australian men's soccer team once beat American Samoa 31-0 in World Cup qualifying. So there's that.)

In 1995 I coached a college team that scored 181 goals in 21 games. Most of my attacking players were internationals – all of which had either played for their country's youth or senior national teams. We were just way more talented than most of the teams we faced. Scores often got out of hand, and oftentimes pretty quickly. It was up to me to manage the 'sportsmanship factor.'

There's a loose code in women's college soccer that you stop scoring after nine goals. I tried that early on, and those international players just couldn't wrap their heads around it. As a matter of fact, they weren't too fond of my put-on-the-brakes directives. When you're up 9-0 five minutes into the second half, what the hell are you supposed to do for the next forty minutes? Well, here are your options:
1. Sub out your starters. That's fine for a college coach where you might be able to pull off your entire starting eleven, but at the international level, you only get three substitutions. And when you're coaching the USWNT, that can mean pulling off Alex Morgan for Carli Lloyd or Christen Press. Now what's that going to do to stem the tide? You also need to consider that the Carli Lloyds of the world are trying to make a case for themselves to get more time on the field or even crack the starting line-up. It' not like the intensity level is going to dip. If anything, it's going to be met with renewed energy.
2. You can pull players off the field and play down a man or two or three. Happens in college, but it's not even a consideration at the international level. Goal differential is a consideration in tie-breakers. The last thing you're ever going to do is put your own side at a numerical disadvantage. In addition to the obvious, it also requires more work for the players you keep on the field. Any way you slice it, it's a bad idea.
3. You can try to put conditions on the team such as we can only score from a header. Again, good luck with that when you have players fighting for their playing-time survival. You think Carli Lloyd would pass up the opportunity to bang home a sitter simply because the ball came in too low? No stinkin' way. And to even ask her would be absurd.
4. And finally, there's the old keep-away ploy. We'll just pass the ball around and forgo any scoring chances as we run out the clock. If you're looking to humiliate an opponent, then this is the method of choice. "We have the ball and you can't get it."

So there are your options: Play your very best from whistle to whistle, or do something that opposes the premise that the goal is the goal and asks for something less than your very best. Our players did what they were supposed to do. And they did what they've been trained to do: Vaporize opponents. The fact that any American can criticize them makes my head want to explode, especially considering the last World Cup – the one in 2018 – the one our country didn't qualify to attend.

Winner win. That's the bottom line. And we're fortunate to have a team of cold-blooded killers on the pitch. And any way you slice it, they did their damn job.

The other complaint is that our players celebrated too much once the result was in hand. Pass me the Advil – stat! You know what celebrations I think are ridiculous? When a receiver drops a perfect pass from his quarterback and the covering defensive-back jumps up and down beating his chest like he had something to do with it. That's excessive. That's unnecessary. But celebrating a goal in the World Cup??? Do you know how many people get to do that in this lifetime? On the biggest stage in the world, you scored a goal for your country. Now please tamp down your excitement. It's impolite.

Get stuffed!

You need to know that truly elite athletes, like the ones that comprise our women's national team, they didn't get there by being charitable and kind on the soccer field. They got there by being competitive assassins. It's not a switch they turn on and off. That bulb has been burning bright for years. And what happened in an instant, that moment when the ball tickled twine, it was a product of all those years. It wasn't just a goal in a game. It wasn't just a moment. It was all the car rides and wind-sprints and ice packs that made that moment possible. The goal was just the payoff.

Here's what I think… I think at least half the people who were offended would not have been offended if the losing team wasn't a group of women, because let's face it, women need our protection. I think the people who were offended should go watch tape of the Dream Team in the 1992 Olympics and recall how sympathetic they were when the Americans were dunking with a sixty-point lead.

We want - and we expect - women to give us the warm and fuzzy. And when they don't give us that, when they instead break an opponent's spirit into a million little pieces – we want them to apologize. To that I say Ptooey! Our team did its job the way it was supposed to, with intensity and excellence from beginning to end. That my friends is a job well done.

And if you want something about this team to bitch about, go educate yourself on their fight for equal pay. They can use your support. You can read more about it here.

If you'd like to check out Everything Your Coach Never Told You Because You're a Girl, just click the link below.