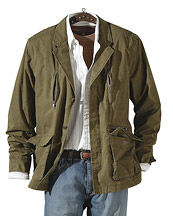 The Territory Ahead
The Territory Ahead is the only clothing store I can't walk past.
I Dig This Earth
My college soccer coach/cancer survivor/proud new papa puts out brilliant t-shirt designs. Just a warning...as you would expect when the CEO is a beach bum, the website and inventory can both be unreliable. But if your timing is good, you can pick up some fantastic gear.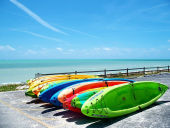 Kayak Fishing

Okay, so my favorite thing to do before Division I soccer stole away my life was to fish from my exceptionally cool Hobie sit-on-top kayak. If you are interested in purchasing one of these bad boys, I highly recommend you visit the people at the link below. They were amazing before, during and after the purchase. The customer service was exceptional, as was the product, which is, by and large, my favorite thing EVER! And if you've never caught a redfish from a kayak, you really don't know how much fun fishing can be. Maybe one day you'll even catch a tarpon at sunset at the Southernmost Point. Ahhhhh...... Heaven.